---
Qasr Al Sultan Ramadan promises to be a memorable experience as the hotel is hosting Iftar and Sohour at its newly built air-conditioned dome venue. The new venue is an elegantly embellished luxurious dome, where glittering lights ignite the festivities, embarking guests on an exclusive contemporary retreat.
Guests can savour Qasr Al Sultan Ramadan delights some of the most delectable traditional delights from the Iftar Buffet. Subsequently, guests can relish irresistible delicacies for Sohour, featuring a mix of hot and cold appetizers, delicious desserts and hot beverages.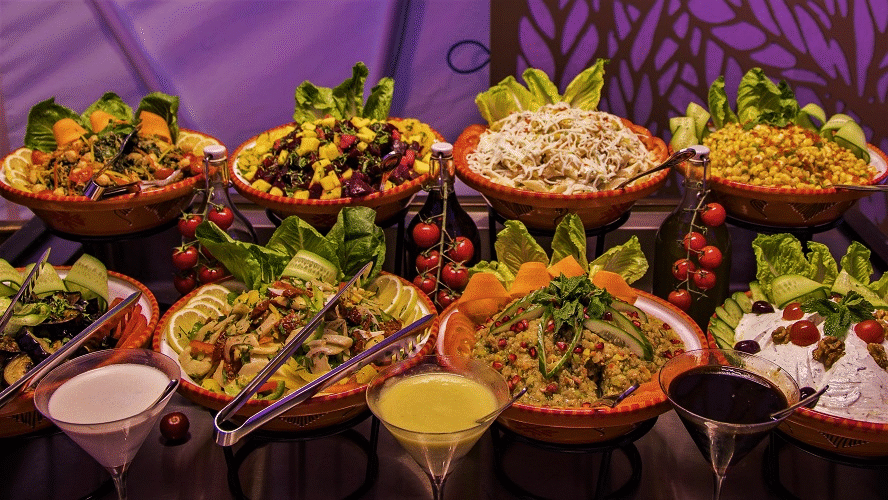 To enhance the experience of authentic Ramadan hospitality, live musical performances will mesmerize the guests, weaving the atmosphere with soulful traditional music and captivating the essence of the culture.
This Ramadan, get ready to experience our unforgettable hospitality with culinary excellence while you create memories with your loved ones.
Qasr Al Sultan Ramadan – Iftar & Sohour

Venue

Air-conditioned Dome

Timing

Iftar – Sunset till 9:00pm
Sohour – 10:00pm till 2:00am

Price

Iftar – AED 195 per person
Sohour – AED 150 per person
50% discount for children between 6 and 12 years old
Complimentary for children below 6 years old

Reservations

reservations@qasralsultan.ae | www.qasralsultan.ae
---
About Qasr Al Sultan
Qasr Al Sultan is a lifestyle destination situated in the Dubai desert. Located near Dubai Parks and Resorts, The Outlet Village and The Last Exit, Qasr Al Sultan is based on a Sultan's palace and brings to life the celebrated luxury, hospitality and culinary richness of the region's ancient monarchs.
Open daily from 7 pm onwards, Qasr Al Sultan features an amphitheatre with a dining area, performance area and live cooking stations. Other facilities include a souq, shisha tent, kids club, private majlises, licensed lounge and library.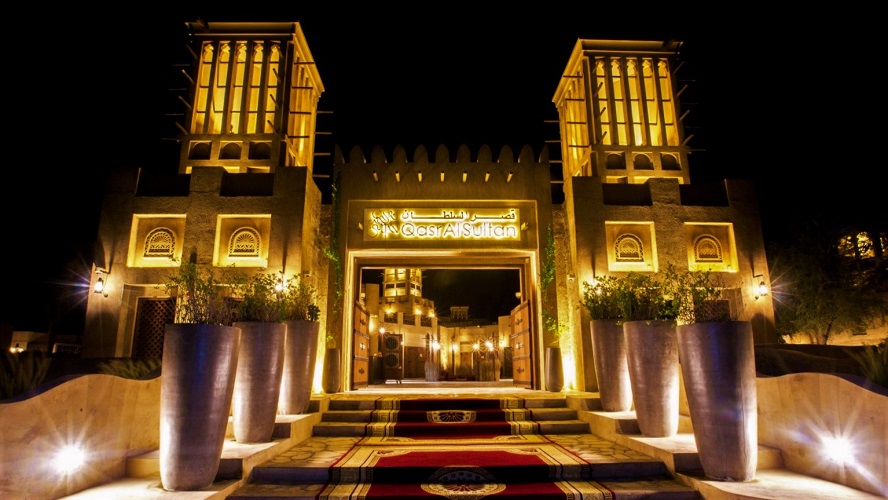 Qasr Al Sultan launched its Boutique Hotel in September 2017. Distinctive and traditional in style, inviting guests to live like Sultans, the hotel combines luxury and the natural elements of Dubai's enchanting landscape, within 12 spacious 100-square metre Royal Villas designed to complement the fine dining and cultural experiences that are already available at this bespoke getaway.
---
About Dubai Gourmet
Dubai Gourmet is a Meraas company designed to deliver Dubai's residents and visitors inventively-themed, gourmet dining destinations. Introducing innovative and enriching experiences to the city, Dubai Gourmet elevates the concept of 'experiential dining' and draws inspiration from some of the world's most fascinating cuisines, cultures and traditions.
Themed settings, inventive combinations of fine-dining, and memorable entertainment will immerse guests, cultivating an understanding and appreciation of international cuisines and cultural traditions.
Incorporating expertise of an exceptional team of industry experts to lead Dubai Gourmet, these masters in their field deliver first-class culinary excellence while curating experiences that exceed the expectations of food connoisseurs and international gourmands. Dubai Gourmet's concepts will be located both in stand-alone venues, as well as existing and upcoming Meraas destinations throughout the Emirate. The first concept, Qasr Al Sultan opened in January 2017.
---