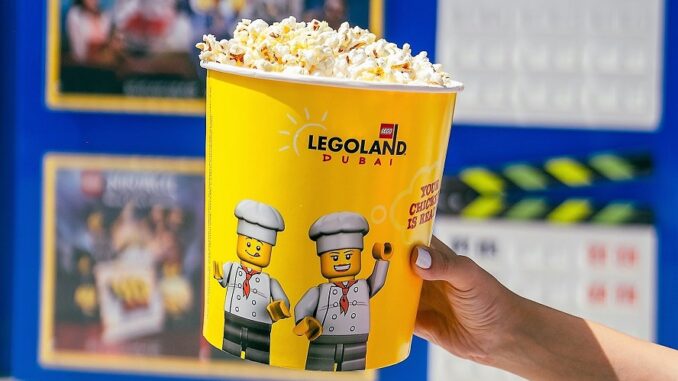 ---
Journey to Mythica, 4D LEGO movie at Legoland Dubai
From 14 February onwards, all families in the UAE can enjoy with their little ones the new 4D LEGO movie "Journey to Mythica" an epic adventure featured at LEGO Studios 4D at LEGOLAND Dubai. This exclusive launch is marked with fun and interactive activities that stimulate the imagination and creativity of every child aged 2-12 years, including Mythical Creature Build and Alicorn Rainbow Hunt, from 14 – 20 February 2022 at MINILAND.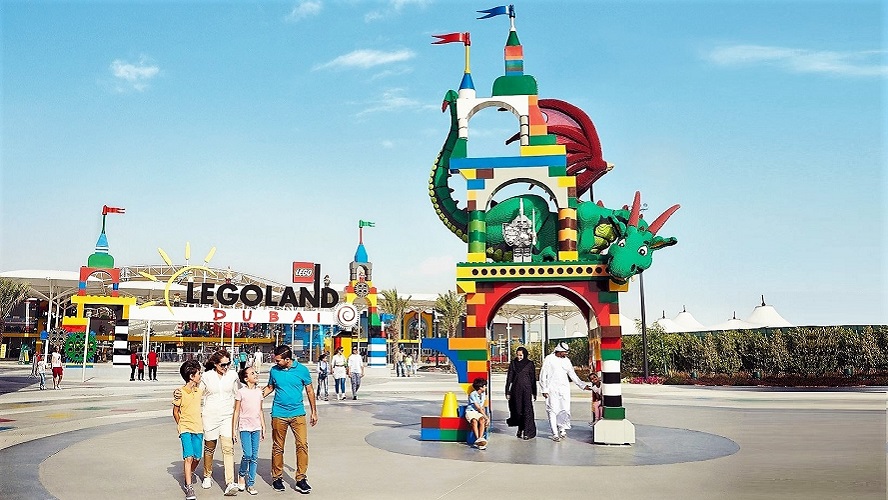 The new LEGO® 4D movie 'Journey to Mythica' follows the adventure of a little Alicorn as he enters an incredible parallel universe full of epic adventures and mysterious creatures. This universe has been created by the power of kids' imagination; whenever a child takes the time and care to build a creature from LEGO® bricks, it comes to life for real in MYTHICA. However, as kids have less time to create new LEGO® creatures, the once powerful life force has been weakened and it is up to little Alicorn and the three noble guardians to save Mythica and preserve the land's harmonious balance. "Journey to Mythica" illustrates the power of imagination and creativity of every child and reveals that such qualities could save the world.
---
Mythica themed activities at Miniland from 14 – 20 February 2022
LEGOLAND® Dubai also offers all families the opportunity to encourage their little ones to express their creativity by taking part in Mythica themed activities, Mythical Creature Build and Alicorn Rainbow Hunt, taking place at MINILAND from 14 – 20 February 2022.
Children are invited to build their own LEGO mythical creature at MINILAND and showcase it at the Mythica display for everyone to watch and take selfies with. To extend the fun even further, families can join the Alicorn Rainbow Hunt. At MINILAND, where famous landmarks are recreated with more than 60 million LEGO bricks, little Alicorn had shot and hidden rainbows which the children can search for and count to get the chance to be a winner and take an awesome prize home.
To complete the mythical experience, all young foodies enjoy limited-edition Mythica inspired delicacies including irresistible doughnuts, fresh popcorn mix and yummy beverages, created especially by LEGOLAND Dubai chefs and presented at 'Beastly Bites' carts throughout the park.
For those wanting to take their adventure to the next level, they can check into the LEGOLAND® Hotel to enjoy an overnight stay with access to the LEGO Mythica 4D "Journey to Mythica" event in LEGOLAND Dubai Theme Park. Book online for the best rates and get discounts on your day ticket.
For additional information, please visit LEGOLAND.ae
---
View also
---
LEGO® Mythica 4D "Journey to Mythica" event at LEGOLAND Dubai is complimentary for guests with a valid entry ticket, as well as Annual Pass Holders holding a pass with validity to enter on these dates. LEGOLAND Dubai full day ticket price is AED 330 to be purchased at the gate or AED 295 when booking online in advance. One day ticket includes unlimited access to all rides, shows and attractions at LEGOLAND Dubai theme park only. Complimentary entry for children under 3 years – ID is required.
LEGOLAND Dubai is open 7 days a week. Opening hours from 10am – 6pm (Monday to Thursday) and from 10am – 7pm (Friday to Sunday).
The LEGO® Mythica themed activities continue until 20 February 2022, whereas the LEGO® Mythica 4D "Journey to Mythica" is one of the permanent LEGO® Studios 4D movies at LEGOLAND Dubai.
---