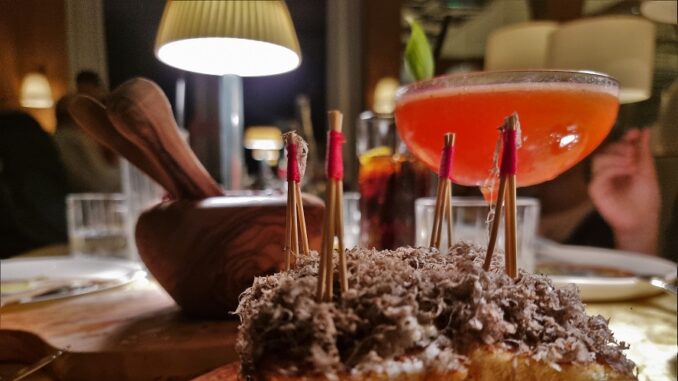 ---
Experience the 'joie de vivre' of dining at RSVP Dubai
RSVP Dubai is the latest modern French fine dining restaurant which opened its doors to welcome diners in Boxpark, Al Wasl last summer. Inspired by French traditions, RSVP combines the elegance of an old-world French eatery with a Mediterranean touch and subtle influences of Asian flavors, the new dining concept is set to surprise and delight guests with its wit, elegance, and fun.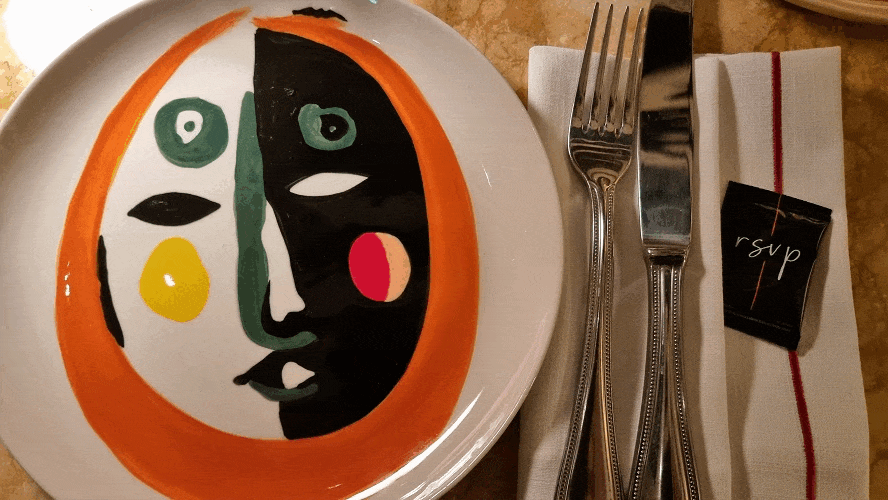 Fully curated and managed by Atelier House Hospitality, the region's leading Food & Beverage consultancy firm behind Michelin-starred 11 Woodfire, award-winning DIFC restaurant Marea, and the popular homegrown concept Mohalla, RSVP Dubai is the fifth opening this year by the visionary hospitality group.
Located in the city's colorful and contemporary Boxpark area, RSVP Dubai welcomes guests to a beautiful, aesthetically designed space brought to life by Samar Zakhem, which has been conceived as a collector's dining room decorated with the spoils of voyages over time. Grounded in the 'joie de vivre' of dining, RSVP Dubai is a place for one and all, offering a refined yet approachable environment where visitors can take the time to connect over food and enjoy the company they are in.
---
RSVP is spearheaded by Aadel Ouaoua, a Chef De Cuisine with considerable Michelin-starred background and over 20 years of international gastronomic expertise, working at highly acclaimed restaurants under some of the world's greatest culinary minds, including 1-Michelin-starred Le Quinzième Paris by Chef Cyril Lignac, the renowned Girafe Paris alongside Chef Benoît Dargère, and the Michelin-recognized Nobu Park Lane.
Commenting on the opening, Chef Aadel said:
My inspiration comes from my extensive travels across the globe and my love for French-Mediterranean cuisine combined with a deep affection for Japanese culinary techniques. Marrying these three elements results in RSVP's unique offering, which fuses the complexities of French cuisines with influences of Asian textures and flavors. I am very excited to introduce guests to this eclectic culinary experience, which I feel is the perfect fit for a melting pot of global cuisines, such as Dubai.
Born and raised in Lyon, the undeniable capital of gastronomy, Chef Aadel discovered his love of cooking when he joined two Michelin-starred Mayfair restaurant The Square by Phil Howard, which brought back fond memories of his childhood spent at his family restaurant in France. An unconventional French chef, Chef Aadel with a passion for classic Japanese techniques and a Mediterranean touch, which is beautifully captured in RSVP's carefully curated menu.
---
Menu highlights include dishes such as carpaccio of sea bass with Stracciatella basilic oil and raspberry; wagyu tartare on a slice of freshly toasted brioche with a touch of fine Russian Osetra caviar; finely sliced yellowtail topped with ginger, chives, tosa-zu sauce and smoked sesame oil; Côtelette d'agneau in teriyaki sauce; accra fried minced cod with Caribbean sauce; and more. For a sweet finish, guests can enjoy delicious desserts, such as Madagascar vanilla chouquette with chocolate sauce and millefeuille revisité, which can be washed down by innovative mocktails, such as the RSVP Bramble with non-alcoholic gin, basil and smoked fresh pomegranate.
Panchali Mahendra, Managing Director of Atelier House Hospitality, said:
The opening of RSVP marks AHH's first leap into French cuisine and we are thrilled to be able to introduce such a unique culinary concept to the region. We aren't ones to follow the conventional route and we wanted our foray into French dining to be different than existing, traditional concepts and we feel that RSVP is the perfect representation of contemporary French cuisine that diners would find in Paris today.

We felt that the name RSVP – a French abbreviation of "répondez s'il vous plait" and now the universal phrase to confirm attendance – is a clever way to allude to the restaurant's French identity, whilst also making the word easy to remember and roll off the tongue, added Mahendra.
RSVP is open for dinner from 7pm until 11:30pm daily. For more information and to book, please call +971 4 265 5007 or visit @rsvprestaurant on Instagram
---