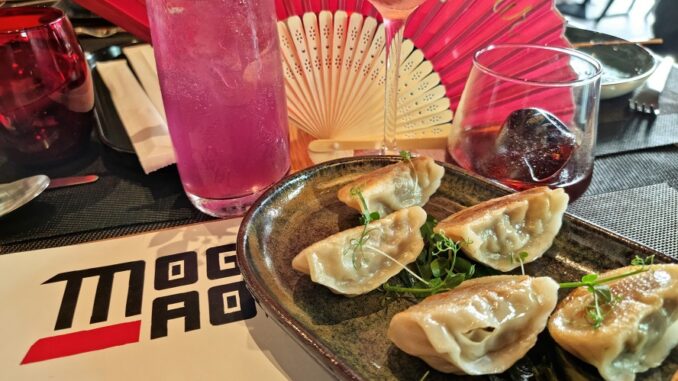 ---
Modern pan-Asian fusion restaurant Mogao Dubai welcomes you at the Digital Park
Modern pan-Asian restaurant Mogao opened its doors at the Digital Park, Dubai Silicon Oasis. This licensed restaurant is an extension of Socialicious, the primary brand established in Jumeirah Village Circle in 2017.
Mogao Dubai follows in the footsteps of Socialicious' philosophy that delicious food can become a catalyst for uniting people and creating bonds. It aspires to emulate a sense of togetherness. As the Irish Proverb goes, "Laughter is brightest where food is best", Mogao aims to bring this comfort and peace to the table. Mogao's 3 mascots, Ai, Yi and Lee which mean love, happiness and joy, are the very essence of what it strives to achieve.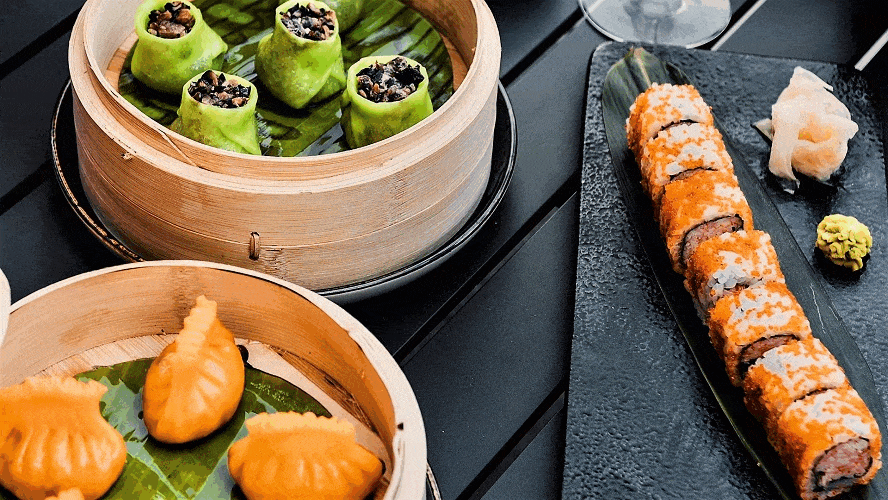 ---
Inspired by the Mogao caves in north-western China, the namesake Mogao illustrates the significance of culture, art and the aspect of coming together. Strategically located at the technological hub of Dubai Silicon Oasis, Mogao aims to bring individuals from different communities together, with the intention of becoming a melting pot for people from various cultures around the world, dining together at this friendly venue, and resonating with the Dubai lifestyle.
With over 20 years of experience, Chef Nim Buddha is the brains behind the concept of Mogao restaurant and its menu.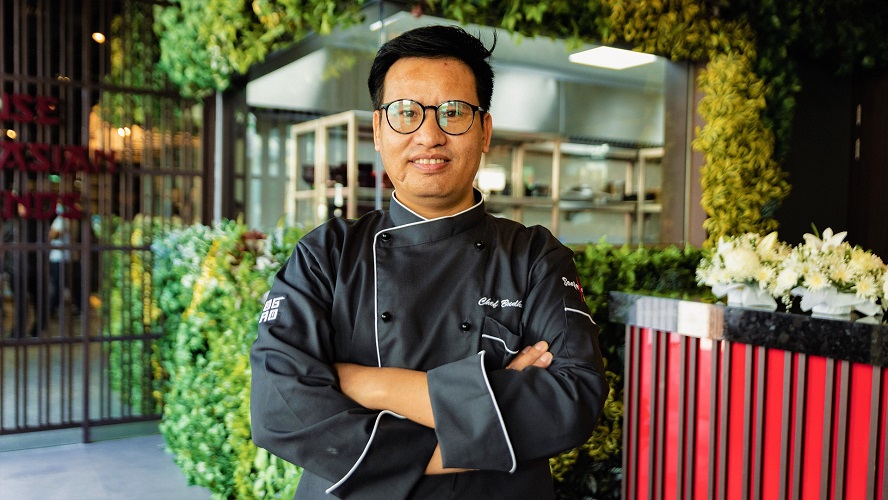 A few menu highlights include Korean Chicken Wings, Tsukune – Japanese-style minced chicken skewers, Har Gau – a Cantonese-style classic prawn dumpling, Beef gyoza – Japanese style beef dumpling, Crystal Veg – Jewel-like translucent veg dumpling, Shrimp Tempura Roll – Tempura fried shrimp, flying fish roe, avocado, uniform daikon and bonito mayo, and Baked Yogurt – signature dessert featuring a delicious blueberry compote.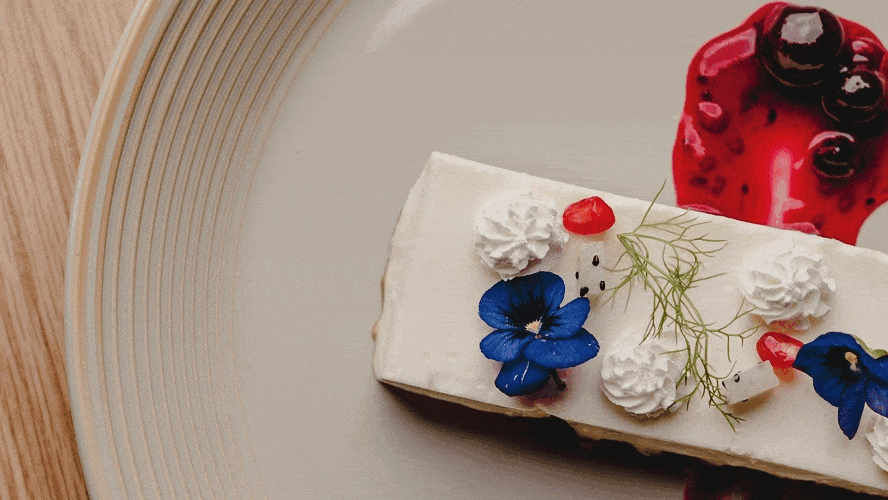 Mogao's menu pairs the Pan Asian dishes with exquisite hand-crafted cocktails and beverages for its patrons to relish.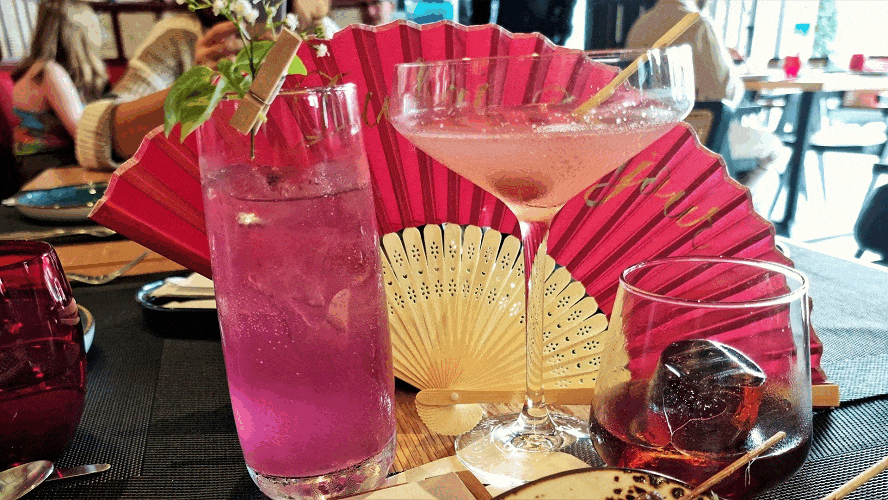 Mogao follows a quarterly menu cycle which allows the restaurant to keep releasing new dishes based on seasonality and customer feedback resulting in a more personal and tailored dining experience.
---
Mogao's interiors are inspired by the most common yet cherished cookware in Asian cooking – the humble bamboo steamer and the versatile wok. The restaurant features a modern interior with earthy tones – instantly making you all warm and cozy. The dark Asian-Esque ambience will deliver an experience of dining in a cave. The sophisticated interiors and strikingly stunning décor set the stage for an evening of fine dining.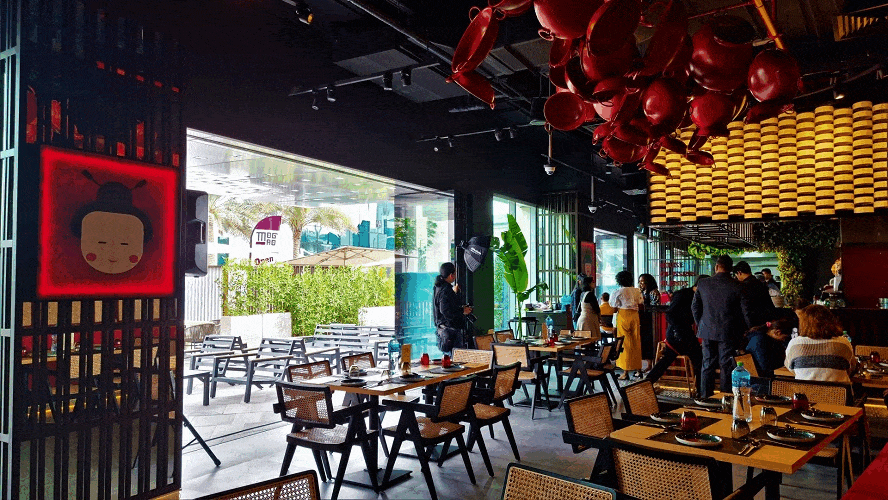 We are very excited to bring Mogao at Dubai Silicon Oasis to the community. This is a project that has been in the works for years now and a lot of thought, effort and time has been poured into bringing each aspect of the dining experience to life.

From the layout and décor to the menu and even to the tableware, everything is hand-picked with scrutinizing eyes to encourage communication and openness.

The dishes are curated to give a multisensory experience while keeping the integrity of flavors intact.

Our mission is to give our patrons a place to celebrate life and its more than grand moments, which will help in creating deeper bonds and togetherness. And we can hardly wait!

Ramya Sivaprasad
Managing Partner, Mogao by Socialicious
---
Brace yourself to experience Asian culture packed with flavorful dishes, and a soulful community. A place of minimalism with maximum flavor and opulence, this splendor will be showcased through a rich interior and a menu of gourmet delights set to dazzle its guests.
You can expect Sunday brunch, Ladies' Nights, art activities, family brunch and a host of various activities. Hold on and gear up for loads of excitement coming towards you throughout 2023 only at Mogao Dubai.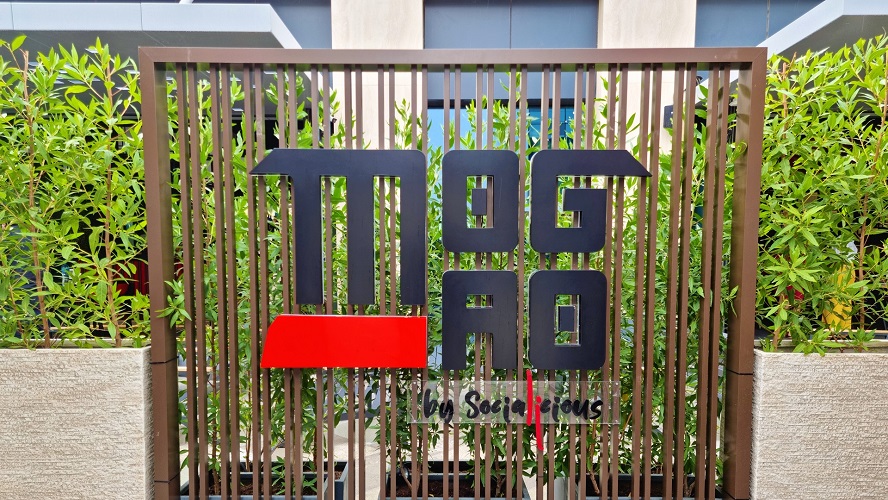 Mogao Dubai is open daily from 12 pm till 10:30 pm for dine-in and take-away at Street 73, Digital Park, Dubai Silicon Oasis.
For more information or reservations, please contact +971 4 554 8220 or visit mogaodubai.com
---