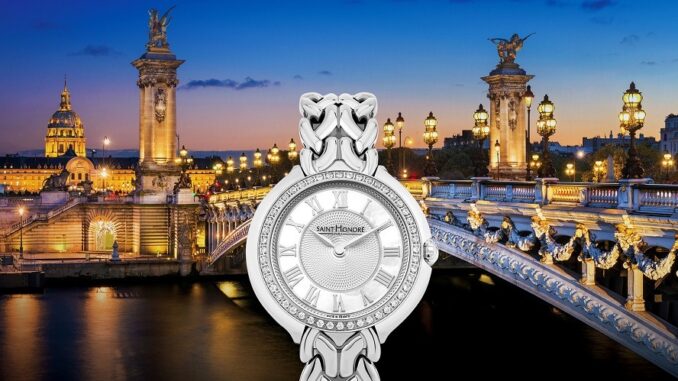 ---
Saint Honoré Paris presents the Divine Collection
An allegory to everything magical, beautiful and romantic in the world; shining in the light of a thousand lights and lined with the most magnificent architecture – Paris continues to inspire and paint the imagination of Maison SAINT HONORÉ with its Divine collection, expressing itself in whimsical designs that call to memory the majestic beauty of Paris.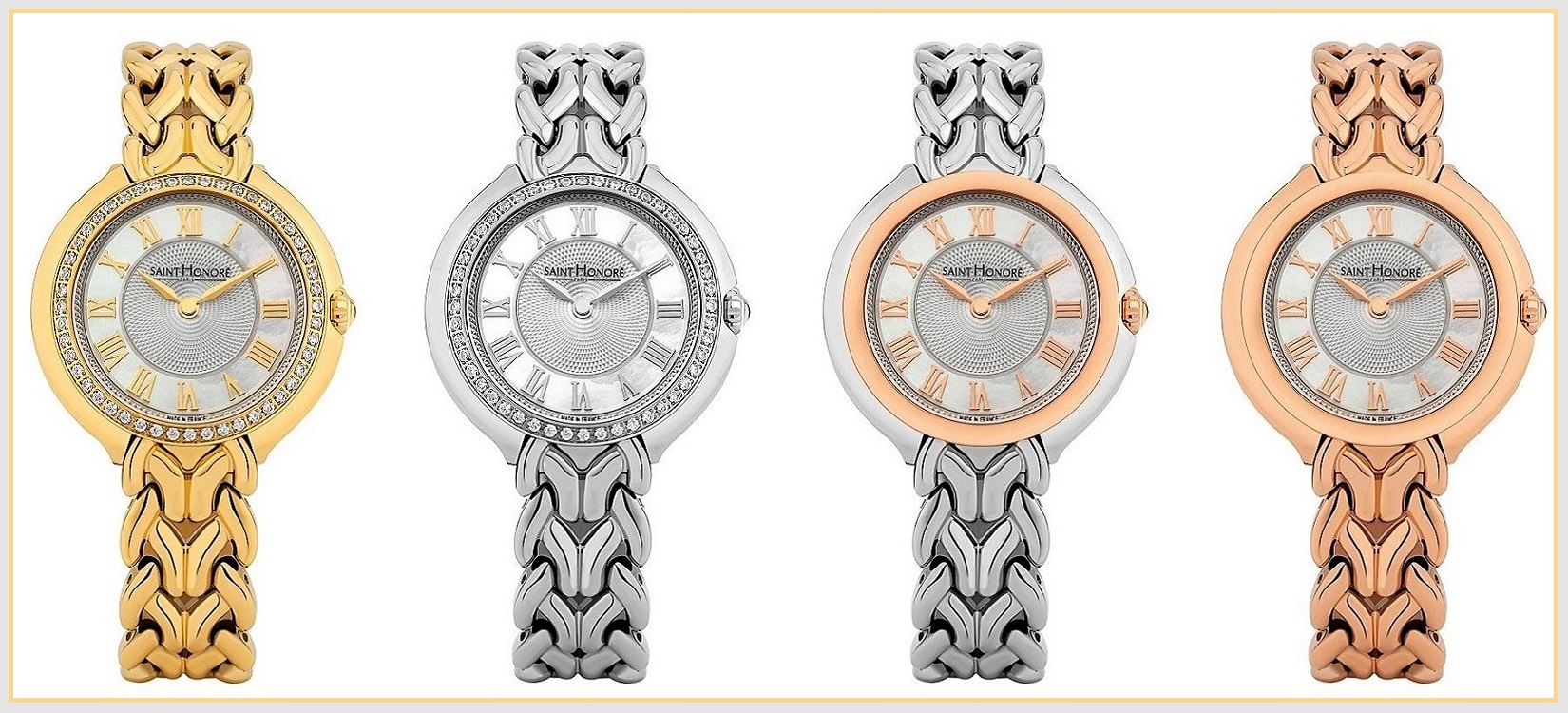 SAINT HONORÉ Divine is a timepiece that professes reverence to the city that holds a significant place in the 100-year heritage of the brand. Highlighted with a voluptuous silhouette, SAINT HONORÉ Divine is infused with light and movement to present a luxe timepiece that inches with splendor, sophistication and opulent diamonds.
Bearing its resemblance to Rond-Point des Champs-Elysées, the sinuous silhouette of the dial is designed to replicate the bucolic beauty of the iconic landmark. The diamonds lining the bezel offset the beauty of the dial, which leads to a delicate concentric guilloche at the center. The Roman numerals in the indices complement the intricacies of the textures and patterns that render awe-inspiring craftsmanship and finish to the dial. The supple metallic bracelet, like the flow of river Seine, extends into graceful cascades to stay twined around the wrist to complete the breathtaking timepiece.
Experience the brilliance of SAINT HONORÉ Divine and revel in its ethereal beauty. Priced at AED 5500 for the diamond watches and AED 2000 for non-diamond watches, Divine is now available at Watch Gallery, Luxury gallery in Dubai Mall and select luxury retails across the Middle East.
For more information, please visit sainthonore.com
---
View also
---
About Saint Honoré Paris
La Maison SAINT HONORÉ
With over 133 years of horological legitimacy, SAINT HONORÉ is one of the most iconic names in the world of Haute Horlogerie with pioneering designs that are championed by the likes of royalties, racing drivers, socialites and movie stars. Inspired by the art and splendor of Paris, the design of these timepieces celebrates the streets, monuments and neighborhoods of Paris and reveal the personality of the city in every detail, from the curves of their case to the ornaments of their dial.
A pioneer in the contemporary luxury watch segment, SAINT HONORÉ celebrates elegance, tradition and passion with a continued quest for innovation.
---