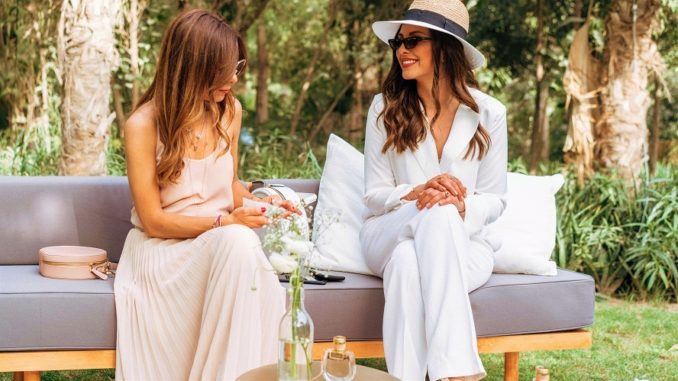 ---
A world of encounters
The Chloé Nomade woman carries with her a freedom and an immutable, natural elegance. Confident, inspiring, she flourishes through her experiences and encounters, asserting who she is without ever imposing it. This inner strength leads her to embrace otherness. Her gaze turns to other horizons; her energy propels her towards new faces… At this very moment, in this light, facing the unknown, she embodies all the world's possibilities and this bond to others that erases borders. She leaves in her wake, a fragrance that defines her everywhere she goes, in every place she travels. A perfume at her image… Nomade; just like her.
---
Chloé NOMADE
Gaby Aghion, the founder of Chloé, used to say: "My colours come from Egypt."
Chloé Nomade evokes this vision of escape. A perfume that captures the spirit of effortless elegance, of confidence combined with freedom that defines the spirit of Chloé Nomade. This new fragrance evokes a vision of liberty and need for escape. It draws the contours of a woman whose destiny opens on an infinite journey, colored by new horizons. A fresh outlook, new perspectives infuse this fragrance and illuminate the allure of this woman in search of discovery.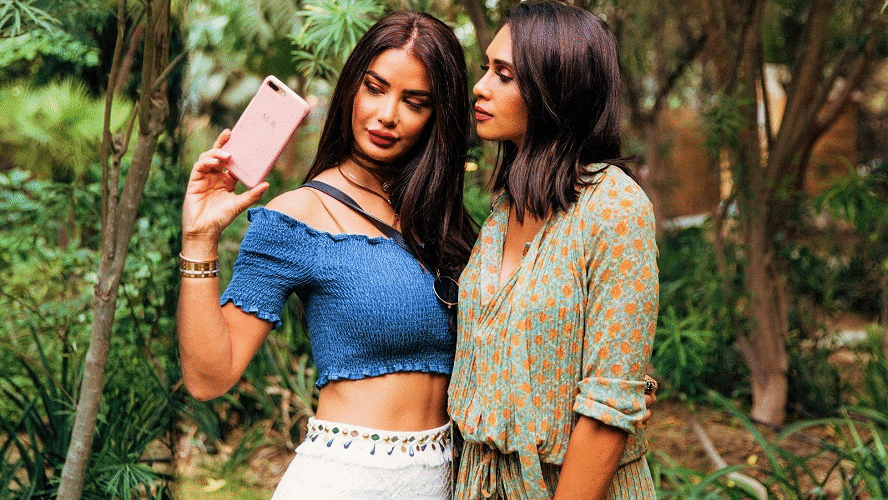 The quintessence of freedom
A mix of softness and strength, the facets of this powerful floral chypre blow like the winds of freedom. The intense, mineral character of the oak moss is shrouded in the voluptuous sweetness of the Mirabelle plum. From this freshness emanates a sensation of flowery luminescence carried by freesia.
These natural ingredients, brought together by perfumer Quentin Bisch, are highlighted by exhilarating harmonies—just like the feeling of escape, they inspire.
---
An inspired bottle
Round O-shaped curves, the eye-letter of Chloe, bring a softness that contrasts with the graphic lines of the collar. A bottle that evokes a journey, transparent to allow a rosy beige light to filter through and a cap with bright reflections sealed by a pink knot. A package as a precious case, in a pink blush with golden finishes.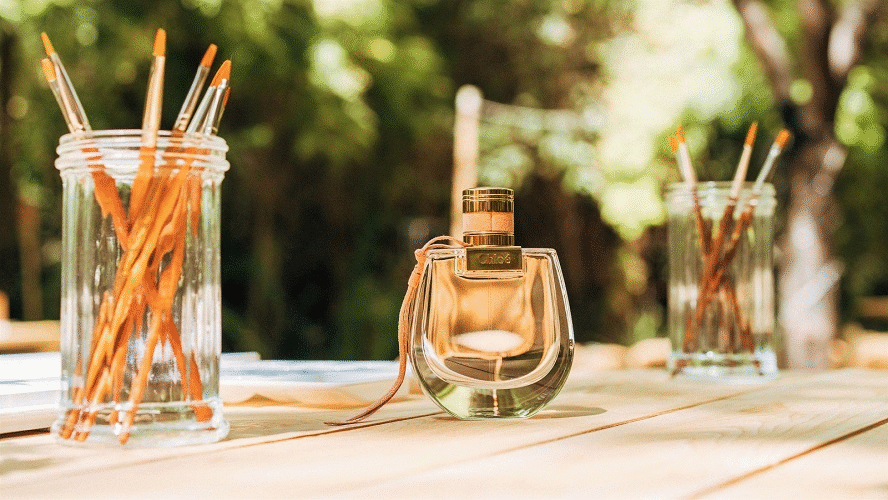 The muse
Born in Athens and living in London, the French actress Ariane Labed is the incarnation of this nomad woman, an adventurer with countless horizons. For this new campaign, she was photographed in Rajasthan by the contemporary artist Ryan McGinley. The film, also shot in Rajasthan, is directed by Fleur Fortuné.
Her hair in the wind, her face bathed in the colours of the sunrise, her footsteps slice the air, guided by the freedom that animates her. Wherever she goes, she is carried by this incessant movement transporting her to the rhythm of the present moment. This woman, with her nomadic identity, sees herself in the eyes of the world.
---