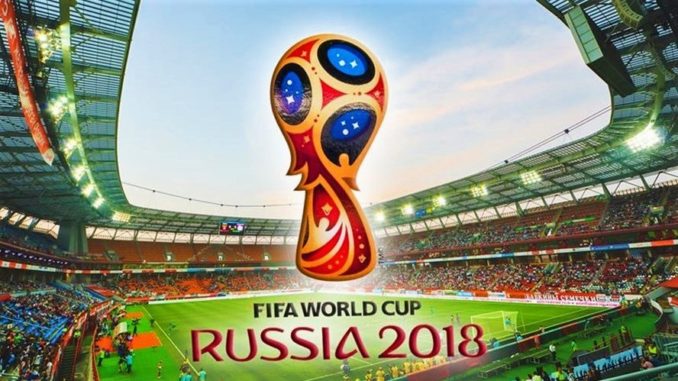 ---

From 14 June to 15 July 2018, watch the FIFA World Cup 2018 Live at Bab Al Shams Desert Resort & Spa. Al Forsan Lounge also invites all football fans to explore the special World Cup snacks and beverage promotions during the Happy Hour as well as 'scratch and win' vouchers with various gifts.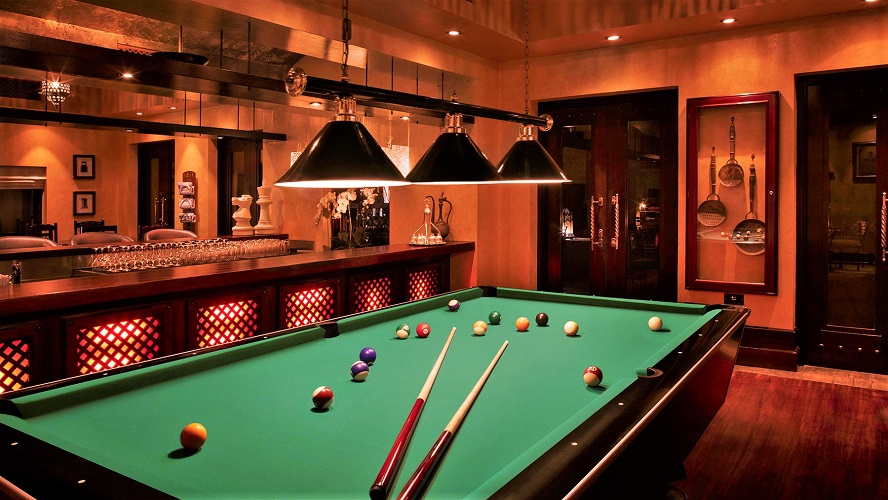 The award-winning Al Forsan restaurant is transformed into a football-themed lounge with comfortable seating and a huge screen, where guests can watch their favourite teams, while exploring a selection of special World Cup offers featuring beverages, snacks and a variety of combo deals.
People with passion for 'happy hours', are welcome to enjoy the daily happy hour from 6:00 pm to 7:00 pm and from 9:00 pm to 10:00 pm, offering 30% discount on Al Forsan extensive regular beverage menu. During the half-time breaks and for further fun, guests are invited to enjoy complimentary billiard games or discover their gift when scratching their 'scratch & win' vouchers.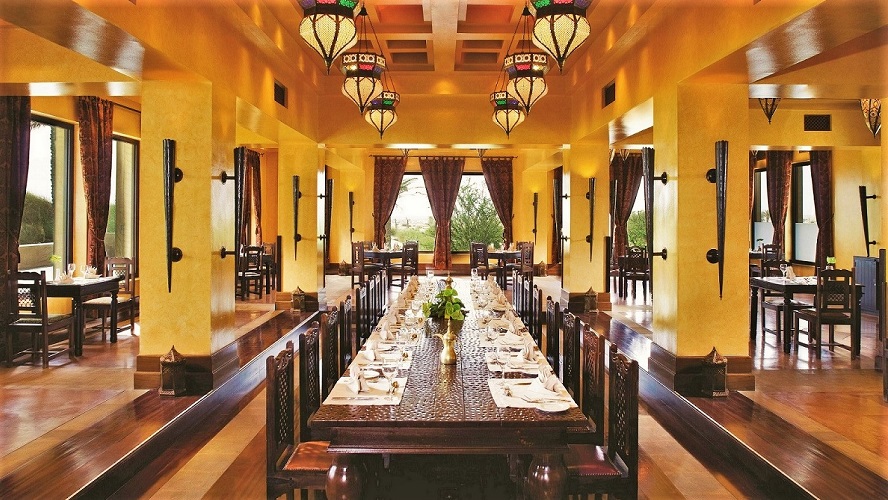 ---
World Cup Menu
A glimpse of World Cup snacks menu with prices starting from AED 25:
World Cup Burger
Cheese Steak sandwich
Chicken Wings
Chicken Wrap
An extensive list of house beverages is offered with promotions to satisfy every taste.
To view the complete menu, please click on https://www.babalshams.com/alforsan-worldcup
---
For more information or media inquiries, please contact:
Nermin Abushnaf | Public Relations Manager | Meydan Hotels & Hospitality
D. +971 4 381 3242 | M. +971 56 545 8764
E. Nermin.Abushnaf@meydanhotels.com
www.themeydanhotel.com | www.meydan.ae
---
About Bab Al Shams Desert Resort & Spa
Located 45-minute drive from the city of Dubai and from Dubai International Airport, the 5-star desert luxury 'Bab Al Shams Desert Resort & Spa', suited in the heart of Dubai desert, is the perfect destination for families, couples or simply desert lovers. Overlooking the natural desert, this award-winning resort offers 115 rooms and suites range from 47 m² to 68.4 m² with authentic Arabic design and modern touches.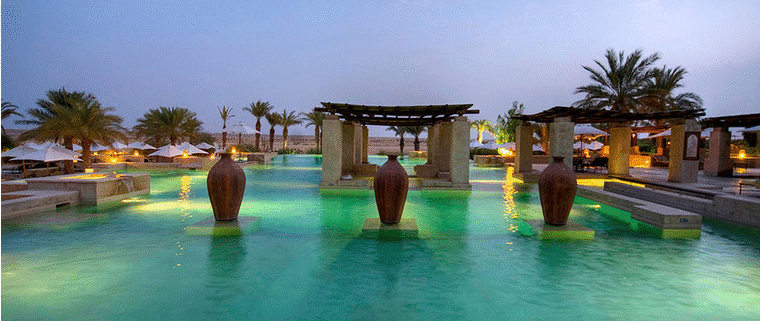 A wide selection of restaurant and lounges complete the guest dining experience throughout the stay, from 'Al Hadheerah Desert' restaurant with live entertainment, Indian restaurant 'Masala', traditional Italian cuisine at 'La Dune', an all-day dining international restaurant 'Al Forsan to 'Al Sarab' Rooftop Lounge, 'Ya Hala' Lobby Lounge together with 'Al Shurouq' Rooftop Terrace and the Pool Bar.
An extensive leisure and outdoor activities await the guests including two outdoor temperature-controlled swimming pools, open 4×4 desert drive, desert fat biking, archery, camel riding, falconry together with various sports games, from volleyball and croquet to table tennis and boules. With 4 treatment rooms and an indoor and outdoor relaxation areas, the award-winning 'satori' spa offers an urban oasis for spa goers to indulge and re-energize. Children between the age of 5 years – 12 years, will be entertained with fun activities with three different programs in the indoor "Aladdin's Kids Club'.
Bab Al Shams Desert Resort & Spa is a member of the Global Hotel Alliance and its Discovery loyalty program.
For more information, please visit www.babalshams.com | #DreamBabAlShams
---
About Global Hotel Alliance
Global Hotel Alliance (GHA) is the world's largest alliance of independent hotel brands, bringing together more than 35 brands with over 500 hotels in 78 countries. GHA uses a shared technology platform to drive incremental revenues and create cost savings for its member brands. GHA's award-winning loyalty programme, DISCOVERY, provides 12 million members exclusive opportunities to immerse themselves in local culture wherever they travel. For more information, visit www.discoveryloyalty.com
---