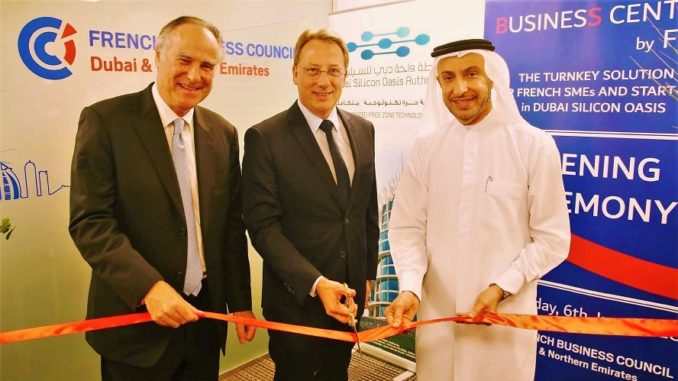 ---

The " Business Centre by FBC ", an initiative by the French Business Council of Dubai and Northern Emirates (FBC) to attract French companies to the UAE, was inaugurated on June 6th, 2018, by Dr Mohammed Al Zarooni, Vice Chairman and CEO of Dubai Silicon Oasis Authority (DSOA), the regulatory body for Dubai Silicon Oasis (DSO), at the integrated free zone technology park.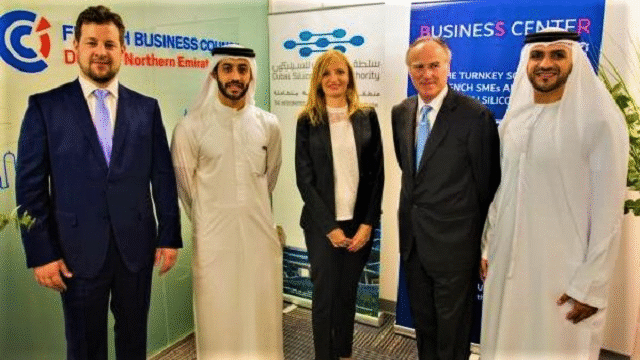 Ludovic Pouille, Ambassador of France to the UAE, Majdi Abed, Consul General of France in Dubai, Bruno de Reneville, President of FBC Dubai and Northern Emirates, Patrice Pous, the Chief Economic Counselor to the Embassy of France in the UAE, Hassan Al Hashemi, Vice President – International Relations at Dubai Chamber of Commerce and Industry, senior officials from DSOA and FBC attended the official opening ceremony, as well as representatives of French companies.
---
The DSO-based business centre seeks to offer hands-on support to French companies setting up operations in Dubai through providing office space and administrative assistance. In addition, its members benefit from networking opportunities with other partners, and privileged access to 100 annual events, as well as FBC's mentoring program " Synergy Club" – an entrepreneurs' club aspiring to build partnerships among peers and help them accelerate their growth.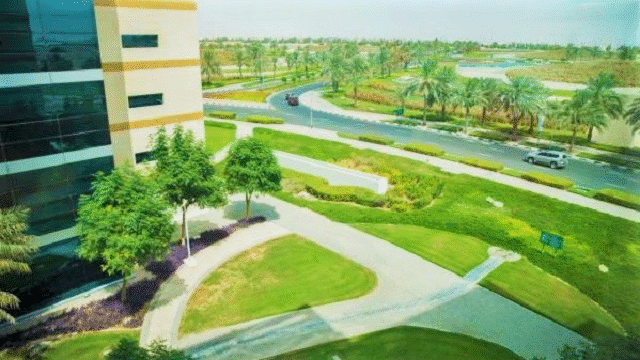 ---
Speaking at the inauguration, Dr Al Zarooni said:
"DSOA is a key supporter to the vision of establishing the UAE as one of the best countries in the world for entrepreneurship. Our collaboration with FBC Dubai and Northern Emirates will further assist us in connecting with French investors and in attracting new business partners to DSO."

He added: "We are pleased to welcome yet another French entity to our fold. The "Business Centre by FBC" is the latest addition to more than 75 French companies that operate out of the technology hub. In 2016, trade between the UAE and France exceeded US$5.6 billion – with the UAE's investments in France accounting for 35% of the total investments from the region.

As a leading free zone entity, we are keen on strengthening bilateral relations between our two countries especially in the fields of technology and entrepreneurship."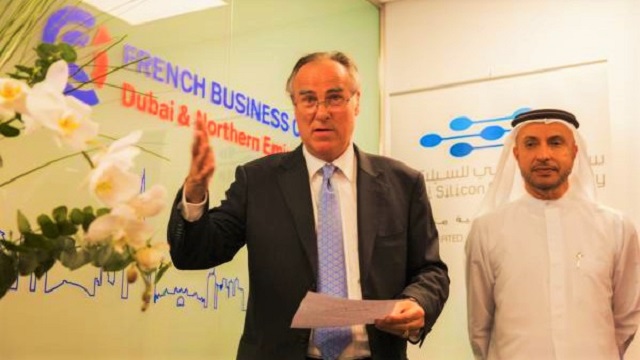 Bruno de Reneville, President of FBC Dubai and Northern Emirates explained:
"Beyond the opening of a business center dedicated to French companies, FBC's ambition is also to contribute to the UAE vision and to animate the French business community in DSO by connecting MNC's, SME's and startups through a wide range of services and events."
---
Currently boasting more than 800 members and 450 companies, FBC has been representing the French Chamber of Commerce in Dubai and Northern Emirates for more than three decades. Over the years, the Council has expanded its operations in the country, becoming the largest chapter of the Chamber in the Middle East and the tenth-largest in the world.
As a self-financed organization, FBC aims to promote business relations between the UAE and France, and connect companies based in France with markets in the GCC region. Its Business Consulting Department organizes individual trade missions for French companies interested in meeting partners, distributors, or clients in Dubai.
DSOA proactively focuses on collaborating with entities that share the same vision and contribute to enriching its integrated ecosystem that benefits all business partners. The Authority has developed several initiatives that improve ease of doing business in Dubai and facilitate direct investments, including the Dubai Blockchain Business Registry Project, launched in May 2018 in partnership with the Department of Economic Development (DED), Smart Dubai, and IBM.
---
For further information on the "Business Centre by FBC", click here or contact:
Milena Chemin – business.support@fbcdubai.com | +971 4 312 6707
Anne Maillard – anne.maillard@fbcdubai.com | +971 4 312 6710
---