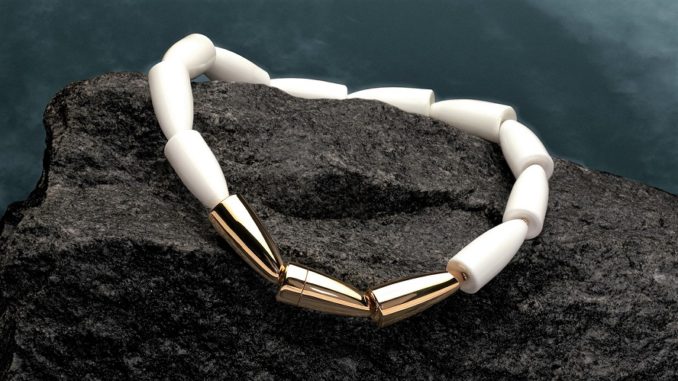 ---
Vhernier Calla necklace anniversary celebrated in Dubai Mall
Vhernier, the modern Italian jeweller known for spectacular, out of the ordinary designs, hosted a series of exclusive events on October 30th 2018 to mark the 20th anniversary of its iconic Calla necklace.
A media morning with press and influencers was held at the Vhernier Boutique in the Dubai Mall Fashion Avenue new extension, with Vhernier owner and art collector, Carlo Traglio, flying in from Italy for the occasion.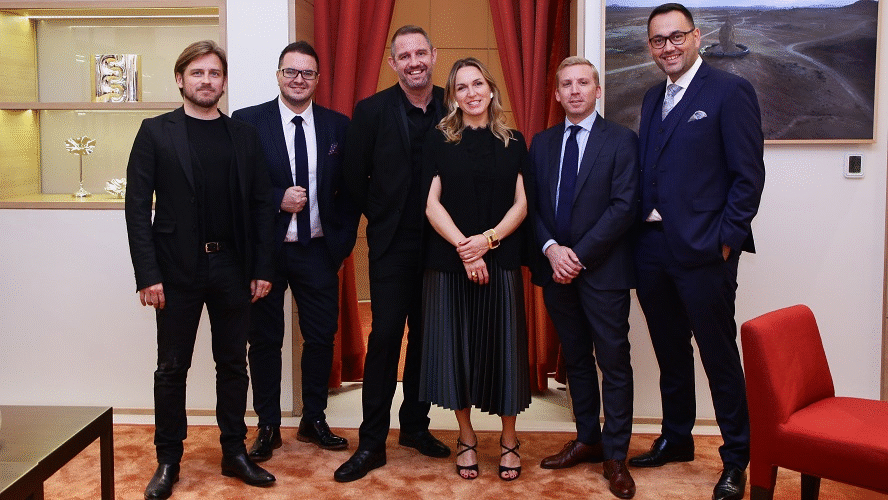 The morning event was followed by a VIP showcase in the evening at the boutique, followed by dinner at the Armani Hotel for select clients. The Vhernier Calla necklace has assumed pride of place during proceedings.
---
Expression of immaculate goldsmithing
The Calla necklace epitomises Vhernier's ethos of bold design expressed through precise engineering and immaculate goldsmithing.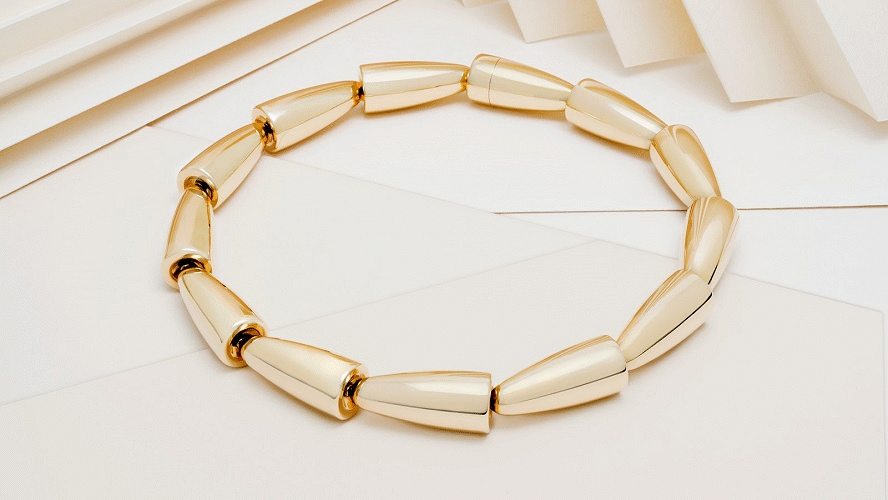 The dual tone Calla necklace is a case study in streamlined glamour, with perfectly polished conical beads flowing seamlessly into each other's slipstream.The creation relies on gold and volcanic Cacholong (Kogolong) to express its minimal yet eye-catching aesthetic.
---
Masterpiece of traditional excellence
The anniversary of the iconic Calla necklace is a milestone worth celebrating. This is a masterpiece of traditional craftsmanship mated to an aesthetic that borrows from minimalism as well as the pent-up energy and vitality of futurism.

The Calla necklace embodies Vhernier's values of respecting traditional excellence while eagerly peering into the future to create inspirational dynamic works of wearable art.

Said Carlo Traglio, President and owner of Vhernier.
Vhernier is striding towards new ground under Traglio's guidance. Passionate about contemporary art and jewellery, Traglio acquired Vhernier in 2001 to safeguard and build on the brand's tradition of excellence in jewellery craftsmanship.
---
About Vhernier
Vhernier is a Milanese company with a rich history in fine jewellery design. Having first opened in Piedmont, Italy in 1984 as a goldsmith's workshop, Vhernier gradually became known as a purveyor of fine jewellery, specialising in contemporary, architectural gold designs.
---