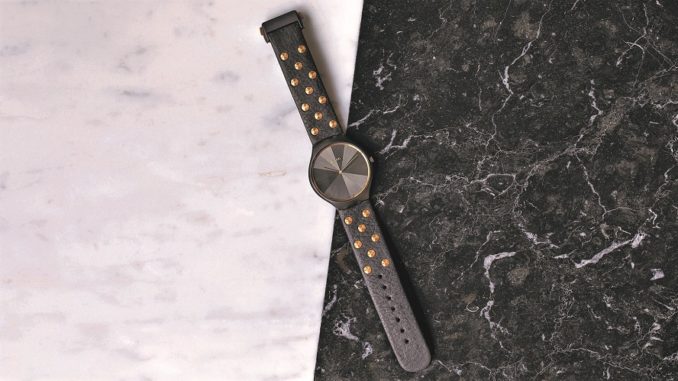 ---
Rado Star Prize 2019 is open to designers in the UAE
As part of the Rado Star Prize 2019 international competition, Swiss watchmaker Rado highlights its design collaboration with renowned designers from around the world. As a key player on the international design stage, Rado continues to push the boundaries in pioneering design, working with designers to bring new ideas, fresh perspectives and individual style to Rado's timepieces.
The Rado Star Prize 2019 is an established competition that has run in many countries around the world, and will include designers from the UAE next year, supporting young established creators and giving them a platform to present their work.
---
View also
Visit radostarprize.rado.com to discover the conditions of participating in the Rado Star Prize 2019 as well as various previous international editions of the competition.
---
True Thinline collection
Far from focusing on just one field of design, the Rado Star Prize 2019 aims to attract projects and ideas from numerous design disciplines, in order to create projects that can benefit the lives of individuals or communities both now and in the future. This time (2018) focusing on the contemporary True Thinline collection, Rado has worked with award-winning British designer Bethan Gray to bring luxurious materials and intriguing elements to the brand's slimmest watch.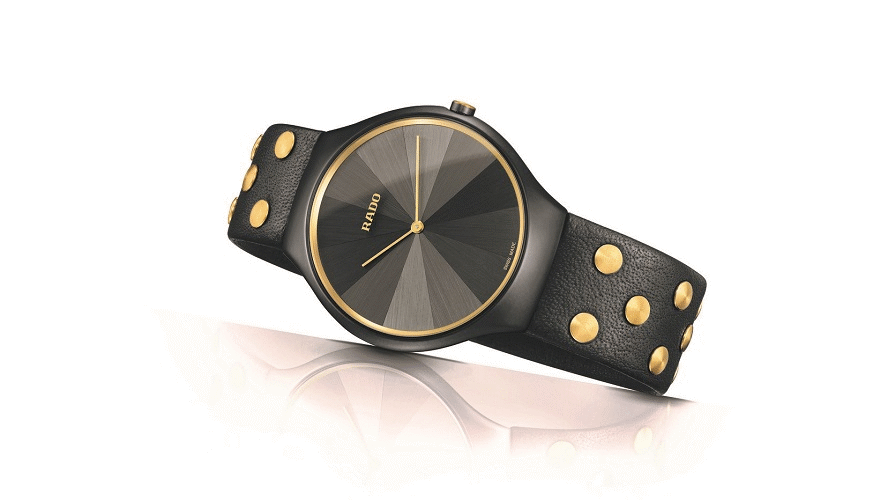 Renowned for bringing bold texture, pattern and luxurious materials to her designs, Gray's signature style has won her global acclaim, including the 'Best British Designer' award in 2013/2014. Rado has worked with Bethan Gray to combine her flair for materials and eye for details with the revolutionary design of the True Thinline family.
---
Black and Gold
Taking inspiration from her furniture and textile designs, the limited edition True Thinline Studs features a shimmering grey marquetry pattern dial, echoing the look of Gray's unique creations. Appearing to float above the dial is the contrasting gold coloured Rado logo, which has been metallised directly onto the underside of the sapphire crystal.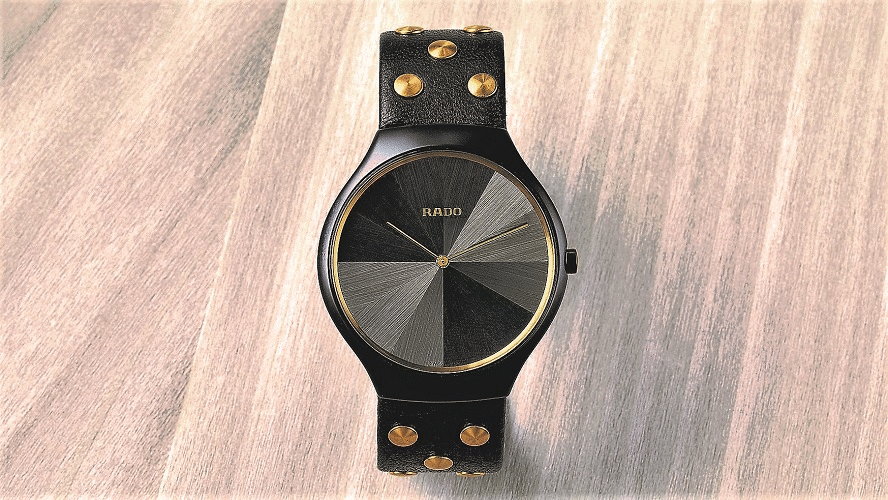 This study in contrasts continues on the strap, where the supple, grained black leather is offset with gold coloured studs set in a hopscotch pattern. The matt-black high-tech ceramic monobloc case with gold coloured elements on the dial ring and crown complete the aesthetic of Rado's latest collaboration.
As the Master of Materials, Rado has not forgotten to make this show-stopping True Thinline Studs Limited Edition just as comfortable as it is good looking. The watch still features the extreme lightness, scratch resistance and hypoallergenic properties for which Rado's True Thinline is renowned.
---
I love the strong visual impact of this watch, says Rado CEO Matthias Breschan. This True Thinline is eye-catching, luxurious and unmistakably Rado. Bethan Gray's approach to materials and pattern perfectly complements Rado's True Thinline collection.
Taking Rado in a new and exciting direction in terms of design and materials, this watch mixes textures, subtle patterns and gold coloured details with the sleek lines of Rado's minimalist masterpiece. Limited to 1,001 pieces, the True Thinline Studs Limited Edition is a timepiece guaranteed to catch admiring glances for years to come.
---