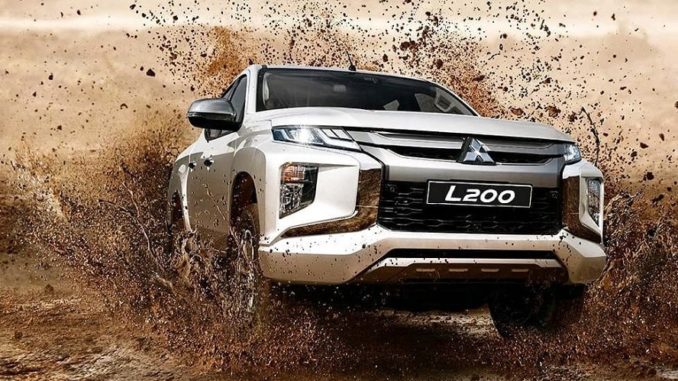 ---
Al Habtoor Motors launches the all-new 2019 Mitsubishi L200
Al Habtoor Motors the exclusive distributor of Mitsubishi Motors in the UAE, has launched the much awaited all-new 2019 L200 pick-up truck at Habtoor Grand Resort on 4th March.
The exciting unveiling was attended by motoring enthusiasts, members of the media, fleet and business customers and top management of Al Habtoor Motors and representatives from Mitsubishi Motors Middle East and Africa.
---
Overview
Mitsubishi L200 has been a trusted business partner in the market for around 4 decades. 4.7 million units have been sold across 150 countries since its inception.
The New Mitsubishi L200 has been developed to embody the "Engineered Beyond Tough" key phrase which underlined its creation. Elements making it significantly more competitive include: more powerful styling that incorporates the latest iteration of the Dynamic Shield front design concept and an enhanced 4WD system that delivers improved off-road performance.
Overall, the new model features significant refinements to the durability and reliability required by the commercial customers and to the comfort and ride sought by the private owners.
---
Powerful "Engineered Beyond Tough" Design
The New Mitsubishi L200 presents a revitalized design under the concept "Rock Solid" that embodies, both inside and out, the full essence of its "Engineered Beyond Tough" development key phrase – a toughness fully underpinned by engineering prowess and knowhow.
The front face incorporates the new-generation "Dynamic Shield" front design concept. The high engine hood line and beefier-looking lamps located higher up give the new model a more powerful and imposing front face.
Its newly sculpted body curves with contrasting sharp lines, extended wheel flares and bright accents symbolize the strength of a Mitsubishi Motors' truck and add modernity. The lighting and bumper parts become part of the tough design, framing the front and rear designs and adding visual width.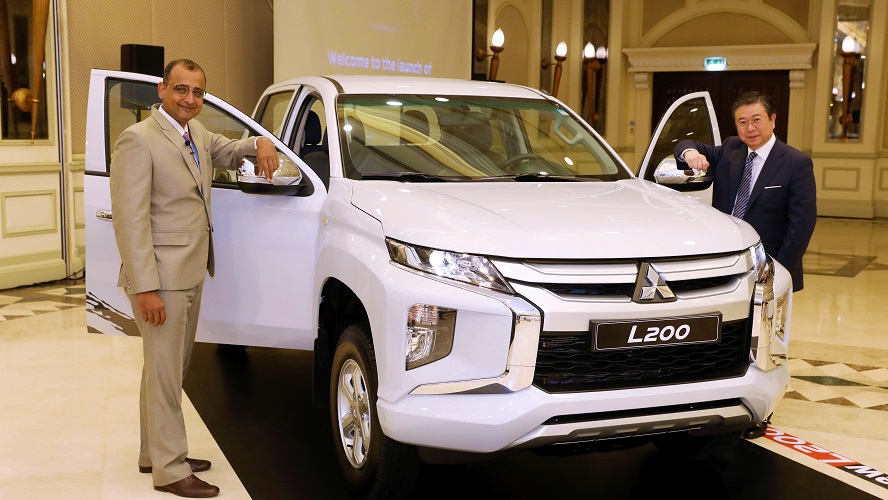 The New L200 is one of our most important models and we are pleased to launch it in UAE. We are confident that it will continue to meet the diverse requirements of our customers who are looking for a modern and reliable pickup for their business needs.

The New L200 is available now at all Al Habtoor Motors Mitsubishi Showrooms, said C.V. Ravin – General Manager Sales at Al Habtoor Motors.
---