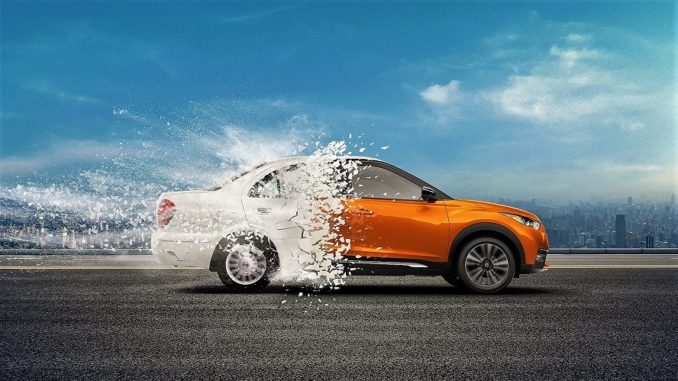 ---
Arabian Automobiles Nissan announces Automania® Exchange campaign
Giving the customers one more reason to welcome October and celebrate the descending winters, Arabian Automobiles, the flagship company of the AW Rostamani Group and the exclusive dealer for Nissan in Dubai, Sharjah and the Northern Emirates, has announced the launch of Automania ® Exchange campaign.
The popular trade-in campaign will offer customers up to AED 15,000* above market value for their vehicles of any make and model, in exchange for a brand-new Nissan. Additionally, the existing Nissan customers who trade-in their cars will be eligible for a loyalty bonus. The five-day Automania Exchange campaign runs from 6th to 10th October, with an option of an extended duration of the campaign.
Along with the attractive Back to School offers on new vehicles and supported by expert trade-in advise, Arabian Automobiles ensures a hassle-free transaction for every customer guaranteeing peace of mind with every deal. The Arabian Automobiles Nissan Automania ® Exchange offer gives customers an opportunity to use their old car value as a down payment for the new Nissan, enjoying loyalty bonus for the trade-in car along with additional benefits for the new Nissan.
So if you are looking at driving a brand new Nissan, the campaign provides the perfect opportunity to switch to a new Nissan and get up to AED 15,000* above market value along with added benefits.
For more information, please visit en.nissan-dubai.com/
*Terms and conditions apply.
---
View also
---
About Arabian Automobiles Company
Arabian Automobiles Company (AAC) is the flagship company of AW Rostamani Group. With over 50 years in the business, AAC is one of the leading automotive dealers in the GCC and exclusive distributor for Nissan, INFINITI and Renault vehicles in Dubai and the Northern Emirates. Arabian Automobiles is looking back on 50 years of excellence and passion, and forging ahead with its vision to enrich customer lives and remain the trusted automotive brand of choice.
Arabian Automobiles became the first automotive company in the UAE to be awarded the prestigious 'Dubai Quality Gold Award' by Dubai Economy in May 2017. In the same year, INFINITI won 'Best Performing Brand' in the automotive category of the Dubai Service Excellence Scheme; an accolade previously won by Nissan in 2016 and Renault in 2015. In 2015, Arabian Automobiles received the Mohammed Bin Rashid Al Maktoum business award for most outstanding performance and in 2013 it became the first private company in the UAE to be inducted into the prestigious Palladium Balanced Scorecard Hall of Fame for strategy execution. Arabian Automobiles Company is currently the holder of Nissan Motor Company's 'Global Nissan Aftersales Award and is the only Nissan distributor to have won the award for ten years in a row.
Across its Dubai and Northern Emirates network, Arabian Automobiles operates:
New vehicle sales showrooms: 9 Nissan, 4 INFINITI and 2 Renault
6 pre-owned car showrooms
Central Logistics Centre at Dubai Industrial City
Service centres: 10 Nissan, 4 INFINITI, and 3 Renault
60 minute Express Service
9 spare parts outlets
Arabian Automobiles is ISO 9001, ISO 14001 and OHSAS 18001 certified.
---