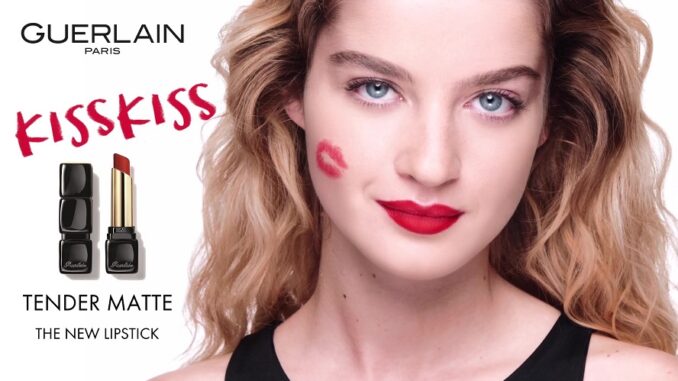 ---
Guerlain KissKiss Tender Matte lipstick as tender as a kiss
While they are adored for their sophisticated finish and unique result, matte lipsticks tend to dry out lips. Today, Guerlain reveals matte lipstick's tender side with KissKiss Tender Matte lipstick, an addictive must-wear formula every woman will want to apply over and over again. As tender as a kiss and as velvety-soft as a petal…
To create this new collection of 15 shades, Olivier Echaudemaison, Guerlain Creative Director of Makeup, has drawn inspiration from the tenderness of a kiss with an array of delicate colors. For lips that beg to be kissed… With this matte texture that combines light, seduction and tenderness, the Guerlain House has redefined the art of makeup.
---
A Tender Formula
From the very first sweep across the lips, the texture of KissKiss Tender Matte's lightweight smoothes on with softness.
Offering up an unexpected lightweight, bare-lipped and inner moisturized sensation, its second-skin non-drying effect is like no other traditional matte lipstick.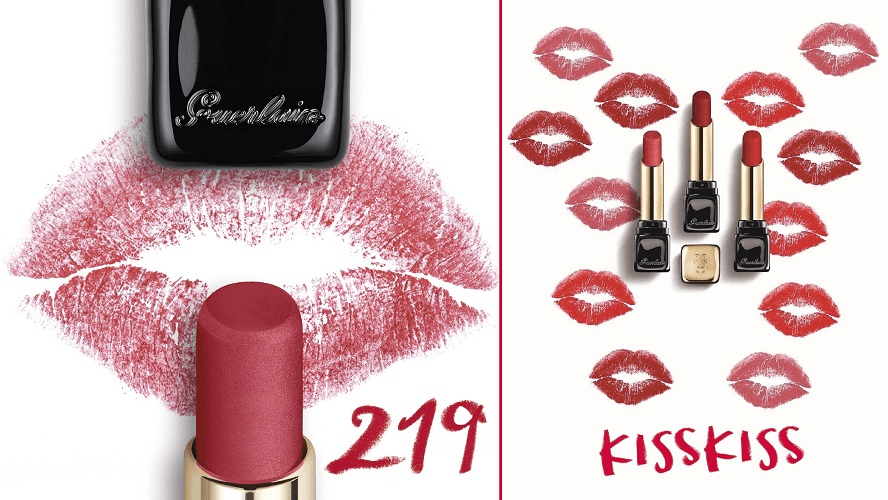 Three actives are inside Tender Matte's formula: hyaluronic acid, shea butter and rose petal extract which regenerate while coloring lips without fail. Say goodbye to the feeling of tightness.
Well known for its soothing and nourishing properties, shea butter paired with rose petal extract serves up an extra dose of tenderness for 16 hours of lasting comfort. Add to that hyaluronic acid and lips are left smooth, plumped, inner moisturized and absolutely pout-perfect.
---
View also
---
Delicately luminous matte finish shades
Easy to wear no matter the mood or whim, each of the 15 KissKiss Tender Matte shades celebrates tenderness in all its guises.
Because each shade boasts its own lucky number, they also hold special significance according to Chinese numerology.
From nude to rosewood, pink to coral and red, each pigment used in this new palette of 15 shades rivals the others for the most delicateness, finesse and tenderness. Revealed through the prism of a luminous matte finish, the colors form a complete harmony that's neither too bright, nor too dull. Just simply elegant.
Perfect for accentuating any makeup look, KissKiss Tender Matte is the must-have lip color for every day. Mattifying powder encapsulated in Shea butter that glides on to the mouth with sensuality for a tender, blurry matte look like no other is the secret behind its luminous matte finish.
---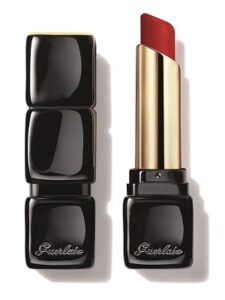 Emblematic Talisman
Created by the French designer Hervé van der Straeten in 2005, KissKiss' curved design has not aged a day.
Timelessly full of character and dressed in stunning black, this minimal work of art showcases feminine curves for the perfect celebration of sensual, tender kisses.
Spread Tenderness
To create the new KissKiss Tender Matte lipstick campaign, the Guerlain House has joined forces with renowned photographers and filmmakers Inez & Vinoodh.
Popular with the greatest names in fashion, the creative duo has created the latest chapter in the KISSKISS story, a campaign that celebrates the joyful optimism of the moment we are all waiting for, the chance to kiss our near and dear again.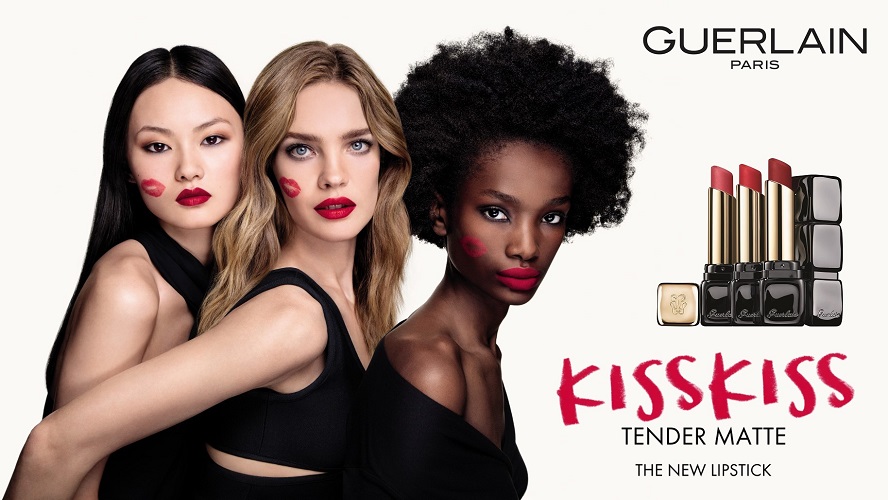 Rhythmed with a chain of kisses that emerge to the lively beat of Elvis Presley's "Such A Night", the campaign film portrays muse Natalia Vodianova alongside models He Cong and Imari Karanja, as well as iconic Parisienne Inès de la Fressange and French it-girl Adèle Farine. Both partners and playful they share a communicating joy. With red lipstick imprinted on their cheeks, the three models embody in the print campaign the tenderness that characterizes the new KissKiss Tender Matte formula.
For more information, please visit guerlain.com/kisskiss
---