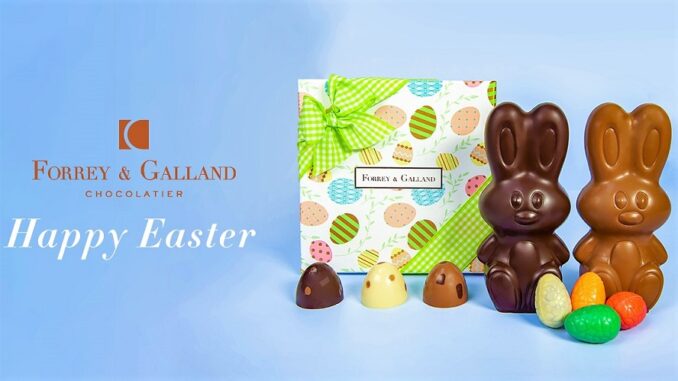 ---
Celebrate Easter with Forrey & Galland colorful 2021 collection
Famous chocolatier, Forrey & Galland, celebrates Easter this year with an exclusive 2021 collection inspired by beautiful and vivid spring colors.
In this delightful collection, you will find an assortment of treasures, comprising of five varieties of cookies in charming Easter-themed shapes and eggs flavored with vanilla, rose, orange blossom or lemon, and garnished with praline, jam or coated in chocolate.
---
>> Place your orders here and avail an immediate 10% discount
(on Easter collection only), using EasterDB10 coupon code upon checkout <<
---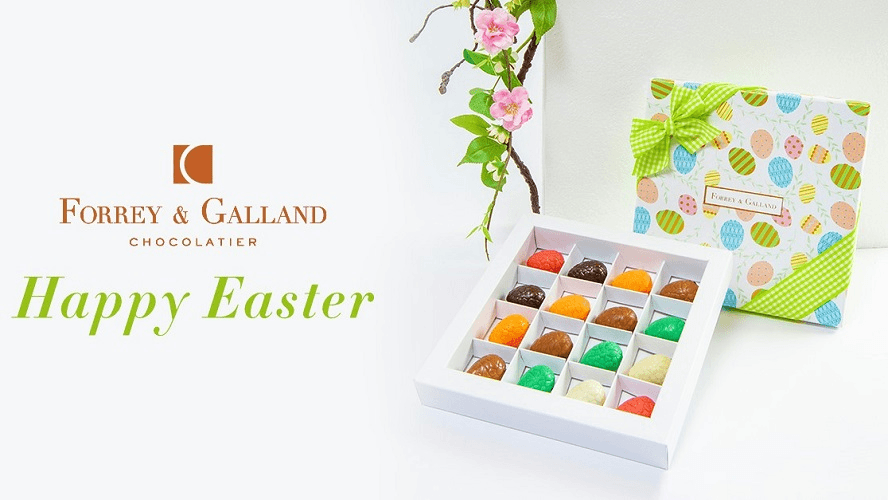 This special Forrey & Galland Easter 2021 collection also includes a variety of fun baskets that contain a large assortment of chocolates of all sizes, right down to adorably small pralines in the shape of rabbits, hens and eggs!
Finally the collection boasts 700 grams of exquisite milk or dark chocolate eggs, garnished with multicolored eggs and filled with delicious praline.
As always, each one of Forrey & Galland's delicious delicacies is handmade with natural ingredients only. Prepared with love and care, they are the ideal gift for your family and guests to enjoy a gourmet taste this Easter.
---
View also
---
About Forrey & Galland
Forrey & Galland was born during the golden years of 'La Belle Epoque' in the 1900s in Paris. The haute-couture Parisian chocolate house has since been reinvented and introduced to the Middle East, bringing its 100-year spirit and Parisian touch to the region and making handmade chocolates a reality.
Merging French chocolate-making expertise with regional flavors, the brand soon enthralled the region with its inspired premium Royal Omani Halwa chocolates. Today, the brand is a luxury gifting destination, bringing its expertise in customization to the region's celebrations from weddings and baby showers to so much more.
At Forrey & Galland, chocolate is a philosophy to a richer life, and the brand brings opulence and passion in each bite, holding close French values and the art of chocolate making. A connoisseur of all things beautiful and luxurious, the Parisian chocolate house presents more than just sweet indulgence. From exquisite handmade chocolates, macaroons and marzipans to custom hand painted porcelain, scents and other accessories.
Forrey & Galland is a luxury gifting destination; whether it is to gift yourself a handmade chocolate, enjoy pastries on luxury porcelain, plan your wedding in the most elegant way, the brand widened its offer to all things luxury. This 'holistic' approach with a wider offering has really set the chocolate house apart, thus becoming a destination for all those looking to experience what it means to be in a luxurious, haute couture environment.
---