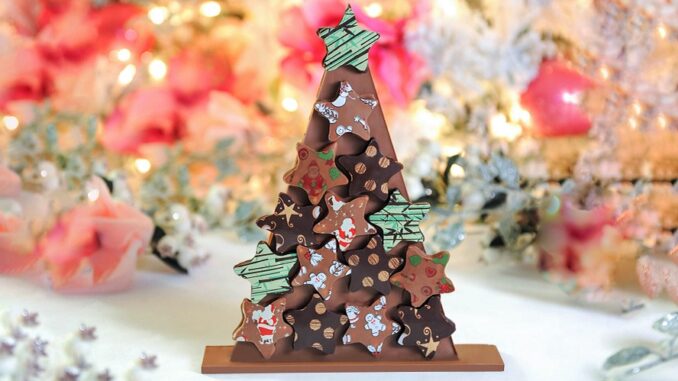 ---
Forrey & Galland Christmas 2020 and New Year 2021 collections
Celebrate the festive winter season with the Forrey & Galland Chocolatier – Christmas and New Year 2020 collections including chocolate gift boxes, seasonal special flavors and gift accessories.
The 2020 festive collections for Christmas and New Year are inspired by Jewelry and designed with a shower of sparkling snow flakes. A sense of elegancy and festivity that will make Forrey & Galland delicacies the perfect Christmas Gift for family and loved ones.
Forrey & Galland Chocolatier is not only about handmade luxury chocolate, but also about exceptional gifts presented in high-end luxury finished boxes. Every Forrey & Galland gift box is a true masterpiece, executed with premium velvet sourced directly from France and is carefully handmade to guarantee impeccable quality and style.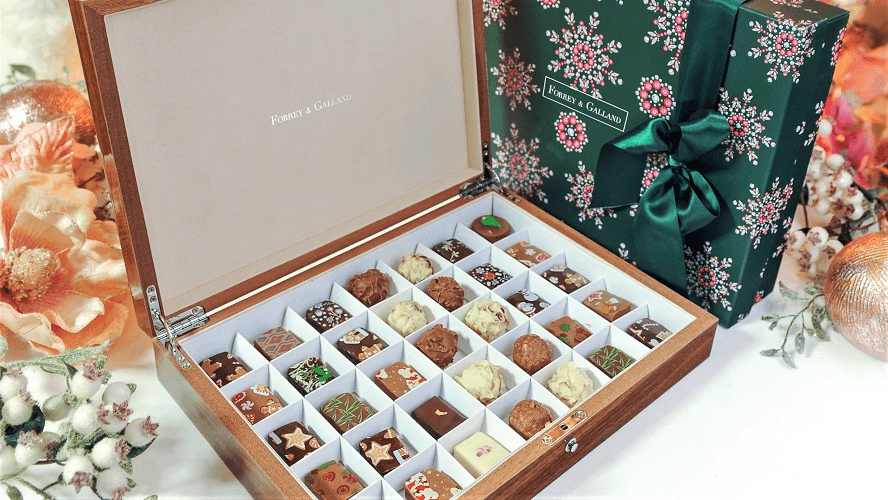 Place your orders online or at Forrey & Galland Dubai Mall boutique in the United Arab Emirates.
---
View also
---
About Forrey & Galland
Forrey & Galland was born during the golden years of 'La Belle Epoque' in the 1900s in Paris. The haute-couture Parisian chocolate house has since been reinvented and introduced to the Middle East, bringing its 100-year spirit and Parisian touch to the region and making handmade chocolates a reality.
Merging French chocolate-making expertise with regional flavors, the brand soon enthralled the region with its inspired premium Royal Omani Halwa chocolates. Today, the brand is a luxury gifting destination, bringing its expertise in customization to the region's celebrations from weddings and baby showers to so much more.
At Forrey & Galland, chocolate is a philosophy to a richer life, and the brand brings opulence and passion in each bite, holding close French values and the art of chocolate making. A connoisseur of all things beautiful and luxurious, the Parisian chocolate house presents more than just sweet indulgence. From exquisite handmade chocolates, macaroons and marzipans to custom hand painted porcelain, scents and other accessories.
Forrey & Galland is a luxury gifting destination; whether it is to gift yourself a handmade chocolate, enjoy pastries on luxury porcelain, plan your wedding in the most elegant way, the brand widened its offer to all things luxury. This 'holistic' approach with a wider offering has really set the chocolate house apart, thus becoming a destination for all those looking to experience what it means to be in a luxurious, haute couture environment.
---