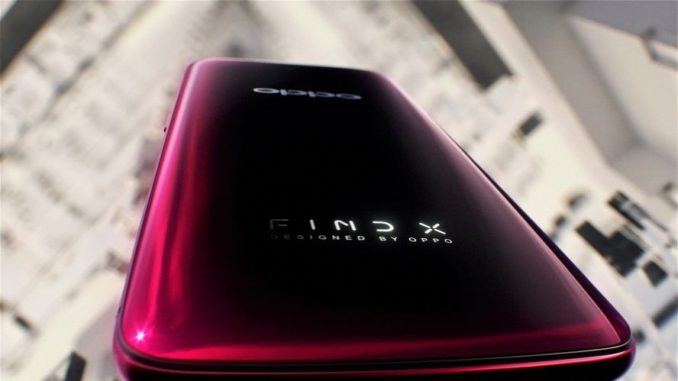 ---

Following the Global launch of its long-awaited futuristic flagship, leading global smartphone brand OPPO launched on September 10th the OPPO Find X at the Armani Hotel in Dubai. Find X combines innovative technologies with groundbreaking design philosophy, fully reflecting OPPO's pursuit for the futuristic flagship smartphone.
OPPO Find X introduces a gorgeous brand-new design featuring an abundance of new innovations including the amazing panoramic design with hole-less front and rear panels, 3D Structured Light. Together, these technologies bring the smartphone user experience to a new level.
---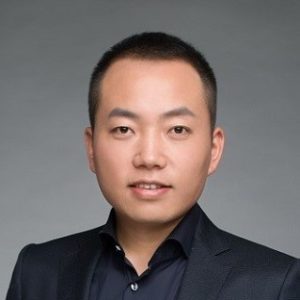 Commenting on the regional launch of much-anticipated flagship, Andy Shi – Managing Director of OPPO Middle East and Africa said:
The Find series smartphones represent OPPO's continuous exploration of technology and artistry with profound ideas on the future development of the mobile phone.

Shi added: The Middle East and Africa smartphone market is key to any business, especially the mobile industry. Today we are proud to launch our latest state-of-the-art flagship in Dubai which has carved a name for itself for being a futuristic city.
---
Discovering the ultra-look: Panoramic and unified design
With panoramic design, OPPO Find X forges a new path. The elegant look and feel expresses the "beauty of nature" combining serenity and vitality. Find X achieves a refined silhouette thanks to the hole-less front and rear design as well as smoothly inlaid 3D glass on the edge. Find X is graceful to look at while being comfortable in your hand.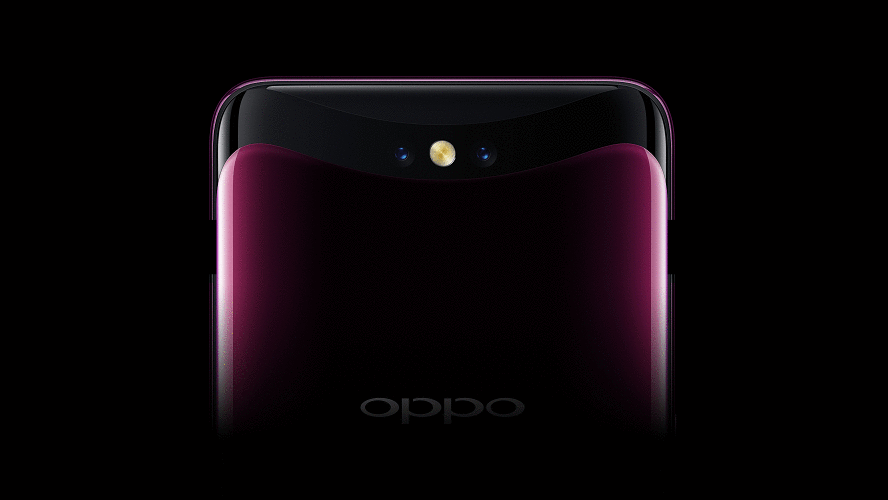 Find X introduces the unique and beautiful Panoramic Arc Screen, an all-screen display with no compromises. OPPO uses COP flexible screen packing technology in the Find X bringing the visual screen ratio to 93.8%. With the front almost all-screen, Find X and its panoramic screen brings the user an unprecedented visual experience.
Find X has two gradient color combinations — Bordeaux Red and Glacier Blue. The Multifaceted Color Process used by OPPO realizes a perfect blend of gradient design with a 3D arc on the rear. In the light, Find X shines like crystal and flowing water, presenting a colorful effect that changes with your surroundings.
---
Exploring delicacy: Stealth 3D Cameras
The Find X uses an innovative sliding structure that completely disguises the cameras within the body of the phone. When not in use, the cameras are hidden, providing a sleek and uniform exterior. When activated, the camera opens automatically for unlocking and photographing. This up-and-down gives the product movement, a natural and highly functional design. OPPO's product team has carried out strict testing on the sliding structure, as it can sense the falling distance and get hidden within the phone, which balances the design and durability.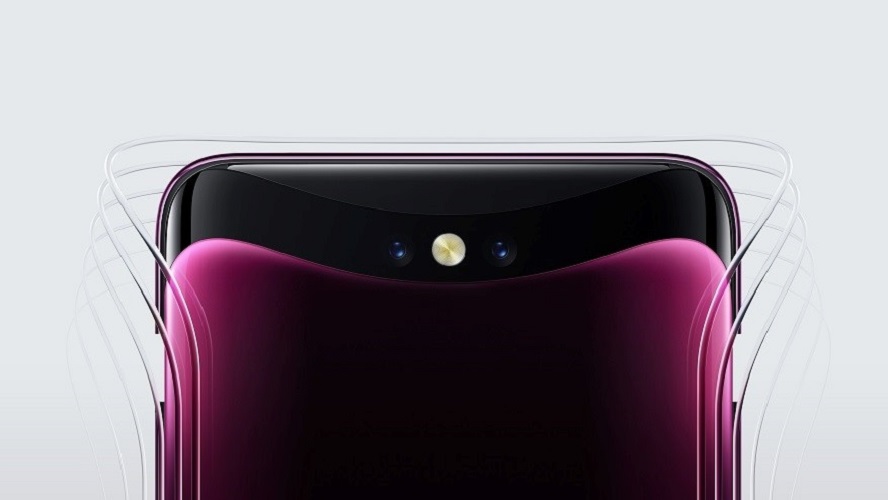 The stealth 3D cameras not only include the 25-megapixel front camera and 20MP+16MP dual rear cameras, but also a 3D Structured light module with many high-tech components. Flood illuminator, Infrared camera, proximity sensor, Dot projector, Receiver and RGB camera are integrated into this unit. The 3D structured light module in Find X can project 15,000 dots, building a precise and complete 3D module of a user's face, and then compares with the registered face of the owner to unlock.
The 3D Face recognition has a higher level of security than fingerprint identification. The false acceptance rate of fingerprint recognition is 1/50,000, while the false acceptance rate of 3D Face Recognition is 1/1,000,000, developed by OPPO, not only makes unlocking safer but also more convenient while offering support for mobile payment. OPPO has already made it possible to pay with 3D Face Recognition by integrating Alibaba's Alipay, making Find X the first Android phone to support payment through face recognition.
---
Redefining the real-beauty: Breakthrough from 2D to 3D
Powered by 3D structured light, OPPO Find X makes further progress in photography. With high-precision facial data captured and complemented by the 25MP front-facing camera, Find X introduces 3D Smart Selfie Capture. Find X creates a 3D model of the user's face using 3D Recognition with millimeter-level accuracy. Based on the resulting 3D model, AI technology intelligently analyzes facial characteristics such as face shapes and features, providing suggestions to make faces look more natural and realistic.
In addition, precise face recognition enables Find X to simulate various lighting effects on a human face, so portraiture lighting is enabled even for a selfie. Various lighting effects are supported including; feature light highlighting the contour of human face, bi-color light that simulates the classic red-blue color of neon, and rim light that brightens the skin color and makes the contour more vivid. Portraiture lighting makes your selfies more beautiful and artistic.
Aside from 3D Smart Selfie Capture, 3D recognition also has another interesting function – 3D Omoji. You can choose any interesting images to make Omojis or generate your cartoon avatar, and then create video or GIF Emojis. Now, you can use them in any chat app and chat with friends using your own Omojis.
OPPO Find X also provides the solution for backlight photography. The real-time pixel-level graded exposure technology, Sensor HDR 2.0, makes the subject and background more distinct when taking a selfie. This technology maintains the preview effect simultaneously with the final image meaning what you see is what you get.
Moreover, OPPO Find X makes it easier to take high quality photos. With the assistance of AI Scene Recognition, it intelligently identifies scenes and objects while optimizing the image. It supports over 20 scenarios of photography and over 800 scenario combinations including snow, food, pets, and so on.
---
AI enhanced platform
OPPO is always exploring how to use AI to improve user experience. Based on Android 8.1, Find X is deeply integrated with the Qualcomm® AI Engine in the Qualcomm® Snapdragon™ 845 Mobile Platform. The AI capability of this arrangement helps the software understand user needs better than ever before.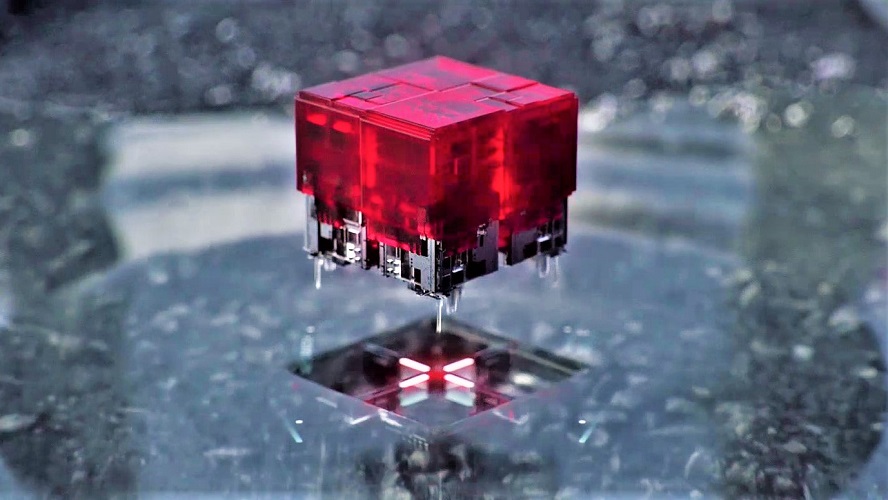 As the third generation of Qualcomm AI Engine, Snapdragon 845 Mobile Platform is engineered with forward-looking features, including camera, gaming, an intelligent personal assistant and advanced vault-like security. With the brand-new Qualcomm® Hexagon™ 685 DSP, enhanced Qualcomm® Kryo™ CPU and Qualcomm® Adreno™ GPU, Snapdragon 845 is stronger, faster and smarter than its predecessor.
---
OPPO Find X Automobili Lamborghini Edition
OPPO's future exploration is not only limited to products. OPPO has established a global strategic partnership with world top supercar brand Automobili Lamborghini at the Product Launch. This is the first time that a globally-leading smartphone brand establishes a three-year exclusive strategic cooperation with world high-end car brand. In this OPPO Find X Automobili Lamborghini Edition, carbon fiber texture, which is also widely used in Lamborghini sports cars, covers the phone body. The high-quality dark cover perfectly combines the sense of powerfulness and gem texture, transferring the magnificent texture to the phone.
The Automobili Lamborghini LOGO is engraved on the body of OPPO Find X Automobili Lamborghini Edition and has a suspended three-dimensional effect created around it using special technology. No matter from what angle you look at the phone, the logo looks suspended over the phone body. Furthermore, the Automobili Lamborghini Edition will support SuperVOOC flash charge, which enables the charge power of mobile phone to exceed 50W for the first time. With SuperVOOC, Find X can be fully charged in just 35 mins.
---
OPPO F9 – "5-min charge, 2-hour talk"
In addition to OPPO Find X, the global smartphone brand launched OPPO F9 – the latest addition to the OPPO's F series. As the latest generation of the OPPO F series, in addition to the excellent selfie function, the F9 has made breakthroughs in fast charging, dual rear cameras, and gradient color design with water drop screen.
As the first smartphone with flash charge technology in mid-range market OPPO F9 is equipped with VOOC Flash Charge; a technology, independently developed by OPPO, applies low voltage charging technology and has a charging speed up to four times faster than general charging at 5V/1A. With this technology, users can easily realize "5-min charge, 2-hour talk".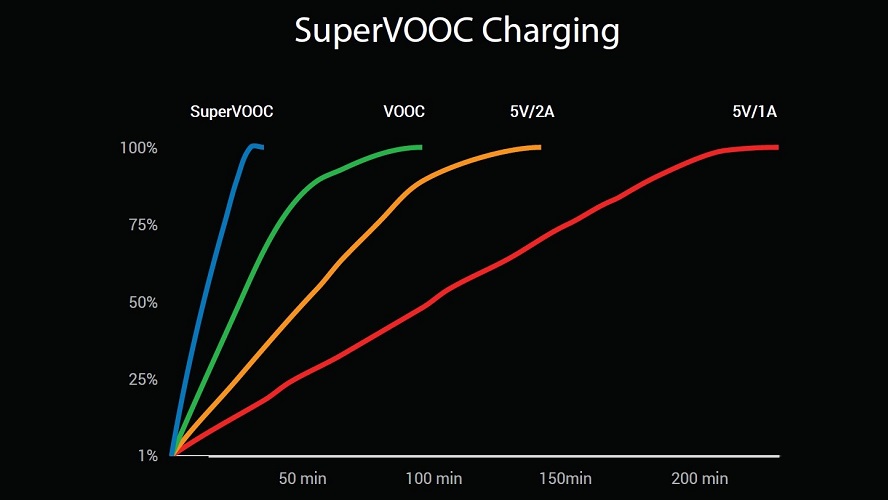 OPPO F9 is also the first smartphone in its price segment to have gradient color design with water drop screen. It has three gradient color combinations – Sunrise Red, Twilight Blue, and Starry Purple.
The device also has a 25MP front-facing camera, and, for the first time in OPPO F series, is equipped with dual rear cameras (16MP + 2MP). As for the software, OPPO brings the ColorOS 5.2 Operating System to create a smarter interactive experience for users. When it comes to hardware, the OPPO F9 has a 4GB/6GB + 64GB memory combination improves the speed of operation. Moreover, OPPO F9 supports multiple SIM cards – two for SIM cards and one for the storage card.
---
Price and availability
OPPO Find X is available in the UAE market. The standard version with 8G RAM +256G ROM and VOOC flash charge technology is priced at 3999 AED. The Lamborghini edition with SuperVOOC flash charge technology is priced at 6999 AED. The specs of OPPO Find X may vary across different markets in the region.
OPPO F9 is also available in the UAE markets. Its 4G RAM+ 64G version is priced at 1249 AED. The price of F9 6G RAM version will be announced later this month.
The availability and prices of OPPO Find X and OPPO F9 in other GCC markets will be announced later.
---