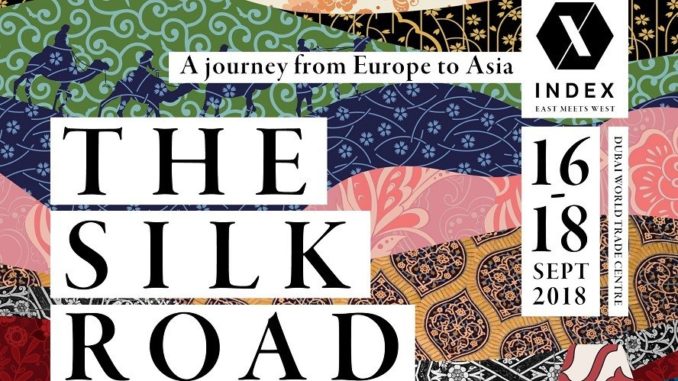 ---

Art4you gallery presents 15 artists at the Artist Avenue and invites all art enthusiasts to explore the INDEX 2018 East Meets West Exhibition, The Silk Road, co-located with The Hotel Show 2018 and The Leisure Show 2018.
Coming from France, Anga, a participating artist, gradually discovered she had an artistic sensitivity. Her creative development began with the meeting of an Artist painter who encouraged her to push the boundaries and open up her spirit. A self-taught artist, Anga brings her work to life with the use of the spatula and a mix of hues and materials.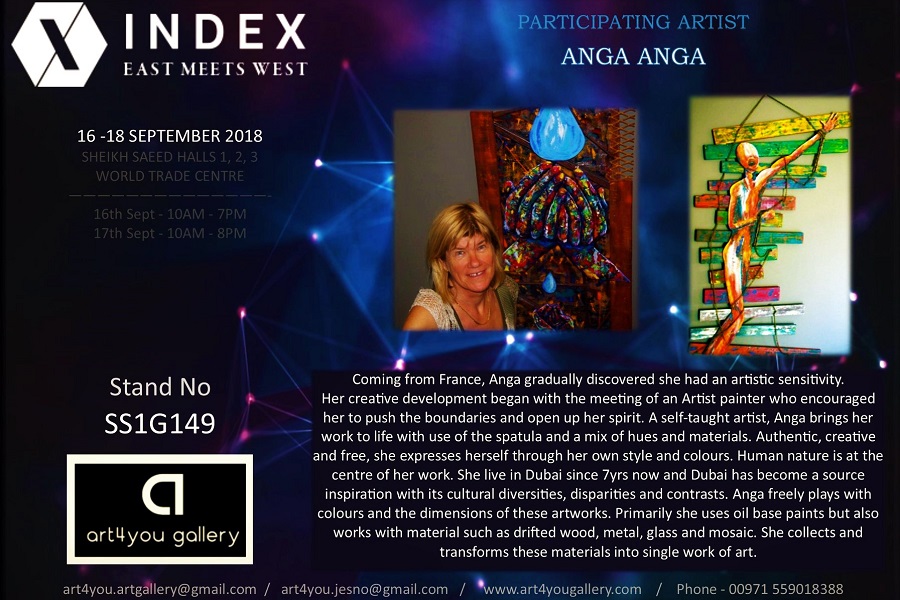 Authentic, creative and free, she expresses herself through her own style and colours. Expressing human nature and emotions is at the centre of her work. She lives in Dubai since seven years and the cosmopolitan city has become a source of inspiration with its cultural diversity, disparities and contrasts.
Anga freely plays with colours and the dimensions of these artworks. Primarily she uses oil base paints but also works with material such as drifted wood, metal, glass and mosaic. She collects materials and transforms them into unique works of art.
Meet Anga at the Index 2018 East Meets West Exhibition at the Dubai World Trade Center, Sheikh Saeed Hall 1, Dubai, between September 16 and 18, 2018. Opens at 10 am daily.
---
Art4you Gallery is a multicultural non-profit platform with a mission of connecting artists, art activists and volunteers together to create various community-based events like INDEX 2018, Live Art Events, Community services, Art Tour, Plein Air Sessions, Art auction, Street arts, Art Talent Programs…
Art4you supports and promotes local, UAE based international artists to inspire and engage them and foster social development projects from community events and exhibitions, art mentoring in the form of classes, private tutoring and workshops to provide services and access of affordable artwork to buyers and collectors.
---