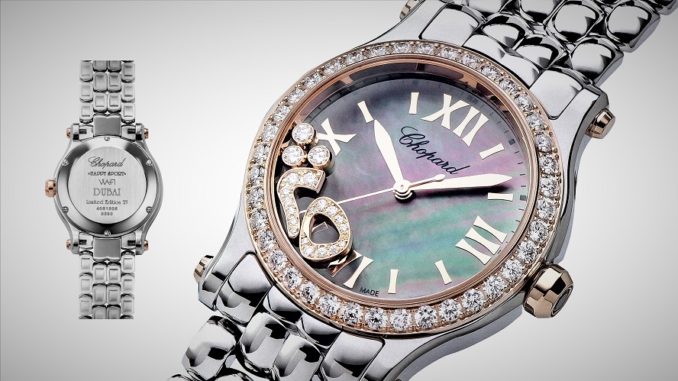 ---
Chopard 25th Anniversary marked with a Happy Sport Dubai limited edition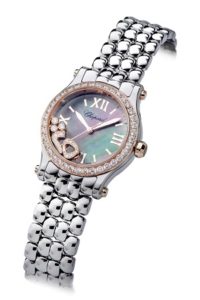 A special limited edition of the famous Happy Sport watch was unveiled to commemorate Chopard 25th anniversary at Wafi Mall, the first established boutique in the United Arab Emirates in 1993, by Ahmed Seddiqi & Sons.
Born that same year, the Happy Sport collection has been shining its free-spirited attitude and modern touch far and wide ever since.
Happy Sport is now continuing to distil its sense of mischief through this special edition featuring a stainless steel 'rice bead' bracelet reflecting the timeless design of the very first Happy Sport watch dreamed up by Caroline Scheufele.
Whirling alongside the legendary dancing diamonds on the dial are two highly original lucky charms depicting Urdu numerals: a '2' and a '5' in tribute to this double milestone.
---
Special 25-piece Happy Sport Dubai limited edition
To mark the Chopard 25th anniversary of both the Happy Sport and the Wafi Boutique, the Maison has designed a special edition to join the iconic collection.
Its two-tone identity is playfully highlighted through a 18ct rose gold and stainless steel 30mm case, topped by a diamond-set bezel and framing a Tahitian mother-of-pearl dial adorned with dancing diamonds as well as two special dancing lucky charms.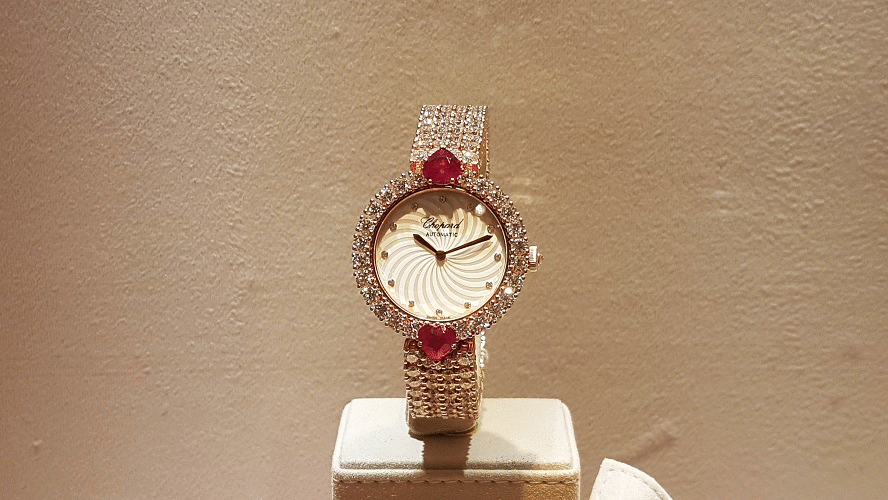 Inspired by Urdu numerals, these "2" and "5" numerals evoke not only the anniversary of the Happy Sport Collection but also the anniversary of Chopard's first boutique in the United Arab Emirates.
This model is fitted with a stainless steel 'rice bead' bracelet, a vintage reinterpretation of the original design chosen for the very first Happy Sport.
Chopard is proud to be releasing this 25-piece limited edition in celebration of an incredible landmark reached by one of its timeless classic pieces.
---
Chopard Happy Sport, a new vision of time
In 1993, closely in touch with the mood of the moment, Chopard co-president and artistic director Caroline Scheufele dreamed up a sports watch based on what was at the time an original and surprising association between steel and diamonds.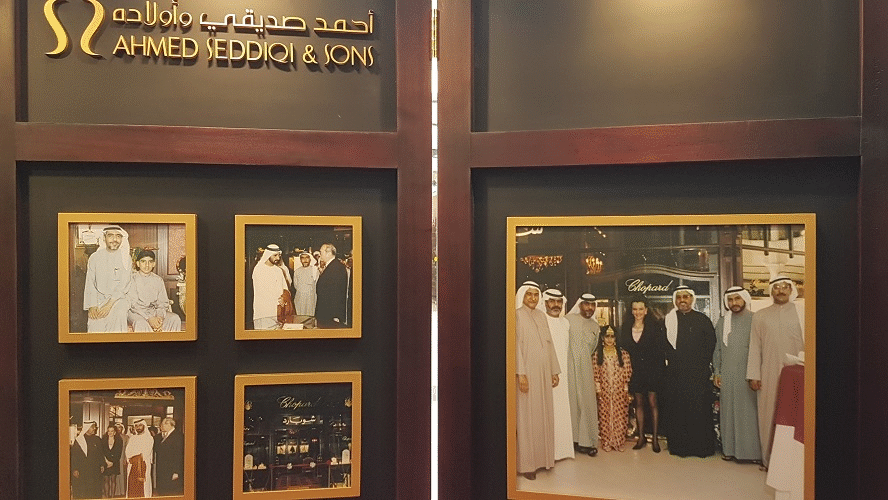 Since then, Happy Sport has been celebrating a Joie de Vivre that is reinvented daily by women in achieving the place they wish to hold and the life they wish to lead.
Having appeared in countless different versions, it has thus become the first women's collectible watch.
Overturning our traditional relationship with time, it is no longer worn merely to tell the time, but instead offers a chance to enjoy the marvelous sight of joyful dancing diamonds; an endless performance of ballet dancers spinning on the wrist.
---