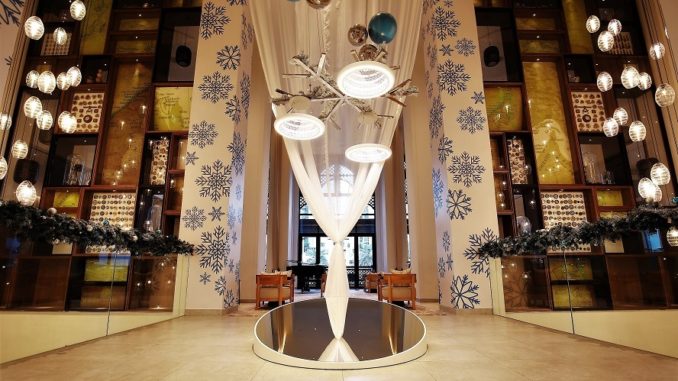 ---
A Journey to Infinity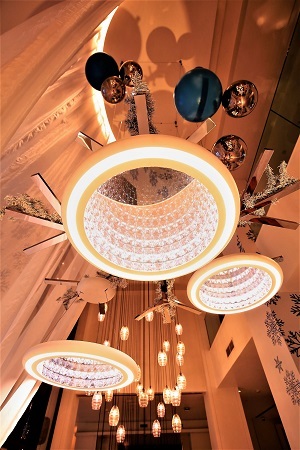 Swarovski Infinite Aura Collection is a lighting experience like no other, inviting you into a world of wonder between reality and illusion.
Combining exquisite craftsmanship, cutting-edge technology and innovative design, the exclusive crystal cut collection conjures a vision of infinity that creates unique architectural spaces, celebrates the human imagination and eclipses the ordinary limits of the mind.
In celebration of the festive season, Vida Downtown is excited to welcome its holiday guests with this unique sparkling installation of Swarovski Infinite Aura Collection, in collaboration with Dubai-based firm, Pontem Interiors.
Vida Downtown, where design and innovation meet convenience and interactivity, presents a stimulating and immersive environment this holiday season to further underline its positioning as a lively and vibrant hub that inspires mind with its warmth, simplicity and creativity.
---
True Mastery of Light
The jewellery brand's 120-year heritage, superior craftsmanship and mastery of light are truly defined in the Swarovski Infinite Aura collection. The chandeliers, reimagined specifically for the festive occasion, consist of a sleek metal disc that holds a ring of precision-cut Swarovski crystals inside its rim. When illuminated with LEDs, the polished circle creates an extraordinary illusion that sends the crystal reflections into infinity.
The enigmatic creation displayed at Vida Downtown features a mirror under three white Infinite Aura chandeliers to capture the infinite light. This sparkling wonder with its customisable lighting produces a never-ending reflection, creating a lasting impression on all its spectators.
The Swarovski Infinite Aura Collection comes with a technological twist, providing the user with 'Infinite Control' through a specifically designed Swarovski App. Guests visiting the hotel will have access to this app and can experience this impressive play of light. They can manipulate the settings of the chandelier to personalise the light patterns using different levels of brightness and colour from the application.
Swarovski Infinite Aura Collection is displayed at Vida Downtown until end of December 2018.
Venue: Vida Downtown, Sheikh Mohammed Bin Rashid Boulevard, Downtown Dubai.
For further information, please call +971 4 428 6888.
---
About the Swarovski Infinite Aura collection
The Swarovski Infinite Aura collection pays homage to the iconic chandelier while being relevant to the modern home and lifestyle. It signals a move into new interpretations of light and design using the emotive medium of crystal, adding cutting-edge technology to complement lifestyle and home experiences, provide functional light when required and a technology platform for connectivity, customization and personal creativity.
---