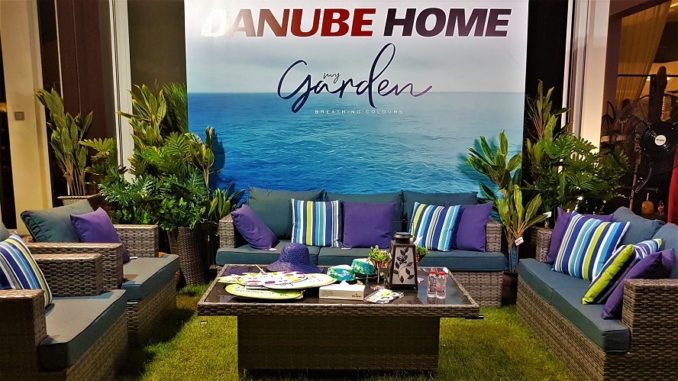 ---
Danube Home, one of the leading home interior solution brands in UAE launched its exclusive Garden Collection 2020 on 25th of September 2019 at Emirates Hills. Present on the occasion were Adel Sajan – Director Danube Group, Shubhojit Mahalanobis – General Manager Danube Home, Sayed Habib – General Manager of Buying along with other senior management of the company.
As part of the garden launch, a new 19/20 catalogue was introduced, featuring more than 1500 items, serving as a complete resource guide for outdoor furniture, accessories and lifestyle living.
The theme of this new catalogue is – 'colors of nature' which showcases uniquely designed products based on the color red, blue, fuchsia, brown, green and yellow. As we know that colors help shape everything from our mood to the products we buy.
While there are timeless design principles that many design experts follow, using trending colors in your designs allows them to feel contemporary. In fact, in our busy lives, we most often tend to ignore the beauty of nature and every color of nature gives us the message of hope, happiness, and well-being. So this year's Danube Home catalogue is purely dedicated to colors of nature.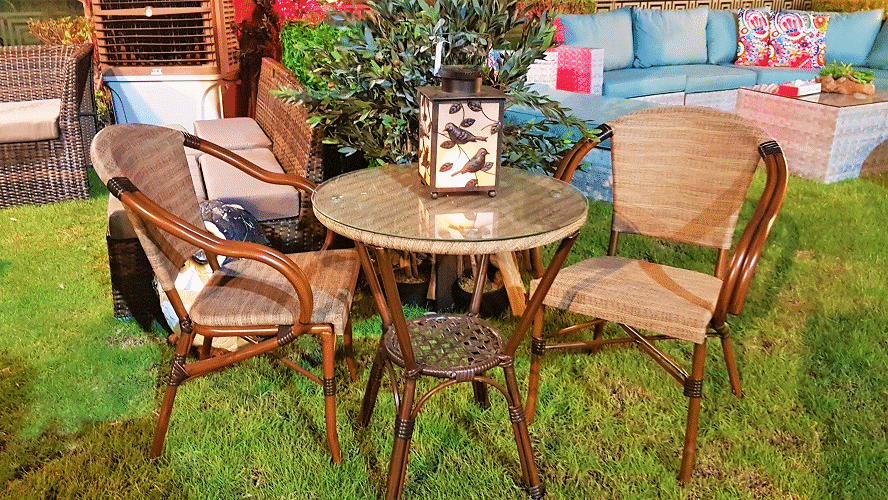 The Danube Home Garden Collection 2020 also includes a number of utility and lifestyle products such as Arabic majlis, gazebo, bench which can be converted to table, furniture with lighting, sofa with utility function, wall fountain, outdoor kitchen with BBQ, swings, barbecue sets, outdoor lights, outdoor umbrellas, cushions, lamps, lanterns, rugs, and much more; perfectly designed to create a calm, tranquil atmosphere for one and all.
---
View also
---
Commenting on the launches, Adel Sajan, Director of Danube Group, said, "We are pleased to announce our new Danube Home Garden Collection 2020 across all Danube Home stores. We at Danube believe in offering our customers something of value, something that is unique to our store and comes in a pocket friendly price. Hence, our new garden collection will cater to different taste and the catalogue is inspiring, informative and packed with detailed product descriptions."
"The special financing options offered are ideal for any customer who wants to fill their home with the latest trends and designs in home décor at an exceptional value", he added.
Sayed Habib, GM of Buying Danube Home said: "The new catalogue features new design and inspirational décor ideas to make the best of your outdoor space, following 'colors of nature' concept. The products are such that once a garden is assembled, it seems like, it is as good as it could get because they are all in line with theme of nature".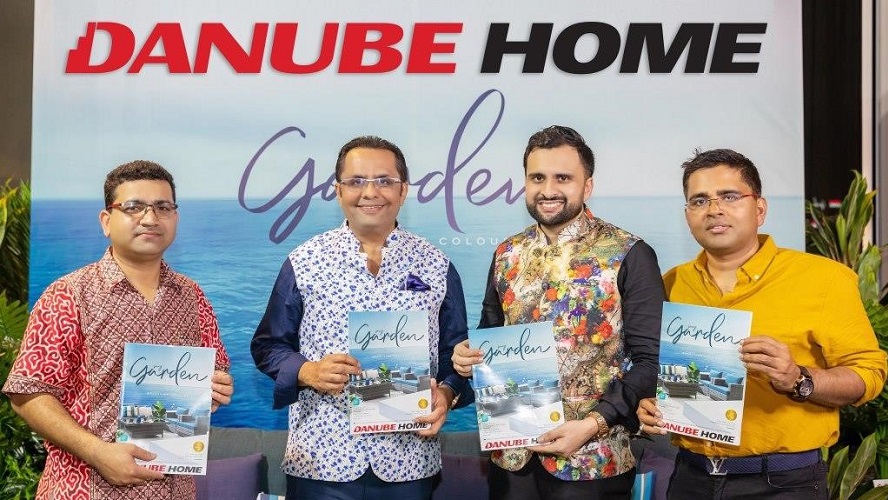 "The catalogue will showcase the look in addition to full descriptions and vivid photography with more than 200 lifestyle combinations to choose from. With Danube home Design n Develop program, customers can have their garden designed free of cost by the designers at the stores". He further added.
Furthermore, another interesting feature at Danube Home is the free interior design services that can be availed at all the stores by simply bringing the floor plans and garden plan of their home.
For more information, please visit danubehome.com
---