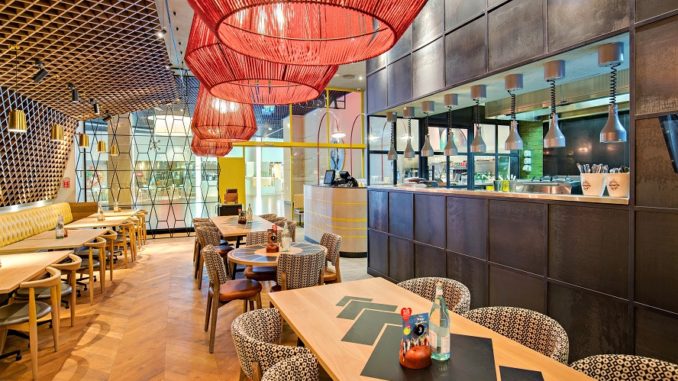 ---
South African restaurant chain Nando's celebrated the grand opening of its new flagship Casa in the UAE, with a launch event that took place at the Waterfront Promenade in The Dubai Mall, on Sunday, 24th November.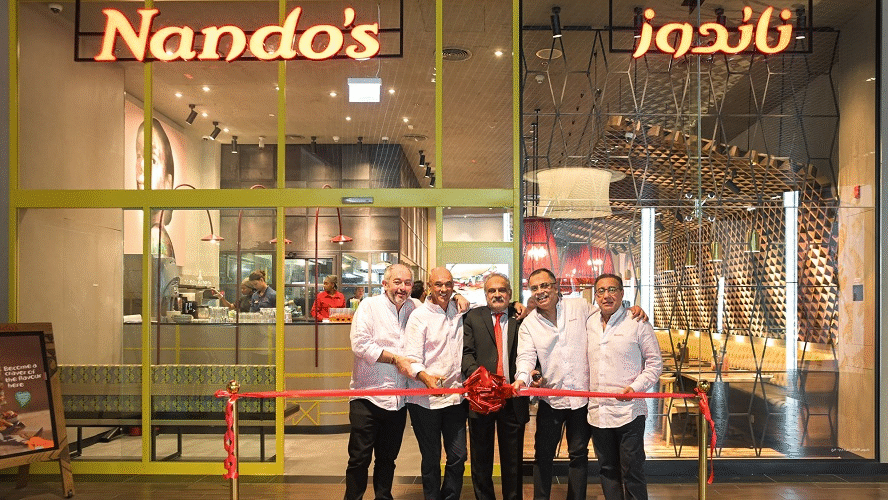 Nando's founders Fernando Duarte and Robert Brozin were special guests at the event, along with Nando's CEO, Africa, Middle East, India, Geoff Whyte; CEO at Nando's Licensed Markets & India, Trudi van Niekerk; CEO of Nando's Grocery Global, George Gruber; Design and Development Director, Nando Duarte; Chief Marketing Officer for IMEA, Doug Place; Chairman & CEO of Nando's UAE, Suhail Gidwani and Managing Director, George Kunnappally.
---
Commenting on the announcement, Suhail Gidwani said "We are very proud of this milestone, opening our 22nd Casa in the UAE, and in this grand location at The Dubai Mall, home to some of the most prestigious brands and iconic attractions in the country. We couldn't be more grateful to our UAE customers for their continued loyalty, which has led to our expansion here."
Co-founders Fernando Duarte and Robert Brozin also commented: "The UAE has always been a key market for us and we have set our sights higher with this new Casa at one of UAE's most popular destinations. With this opening we're commited to the same values of hospitality, friendship and family bonds held dear by all our Nandocas, which has been the inspiration for each of our restaurants around the world and key to the Nando's experience and way."
With the iconic views of Burj Khalifa and the Dubai fountain, the new flagship Casa features Nando's unique design, Southern African art and an Afro-Luso soundtrack, celebrating the global chain's Afro-Portuguese roots. A series of three portraits commissioned exclusively for The Dubai Mall Casa by renowned South African artist Dion Cupido are centrally showcased in the restaurant, as well as handmade South African furniture pieces by designers Dokter and Misses.
---
View also
---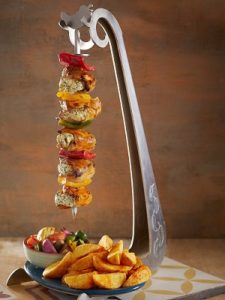 The menu consists of Nando's famous signature dishes such as the Espetada, Cataplana, PERi-PERi chicken – marinated for 24-hours and flame-grilled to perfection as well as a selection of new designer drinks: the Saffron & Citrus Splash, PERi-Mary and a Pear & Coconut Smoothie.
The Dubai Mall Casa will soon offer breakfast for the first time in Nando's UAE with a mouth-watering selection including: South African specialties such as Chicken Boerie Breakfast Grill and Vetkoek – South African breakfast donuts with a sweet or savoury filling and classics such as Eggs & Avo (with a PERi-Drizzle Twist) and Roasted Almond & Peanut Butter Oats.
Nando's The Dubai Mall Casa is located in the Lower Ground Level, Waterfront Promenade (in The Dubai Mall) and is open daily from 11am through 1am. For more information visit www.nandos.ae
---