---

The new Spring / Summer Vilebrequin Zen collection turned up the heat once more and made everyone drift away into the legendary Saint-Tropez fever and its sun-kissed lifestyle!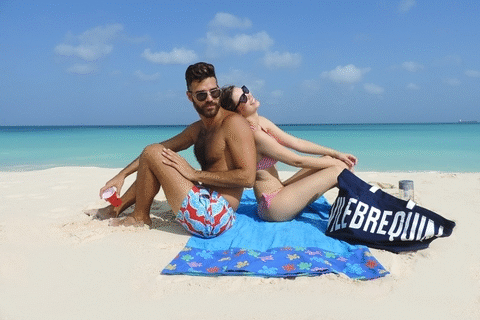 Imagine, just imagine for a second: lazing with the pandas, gently swaying in the breeze under the palm trees, taking a yoga class with the turtles, slipping into calm turquoise waters harboring rainbows of fish and coral… Drift away with "Zen", the new collection from Vilebrequin.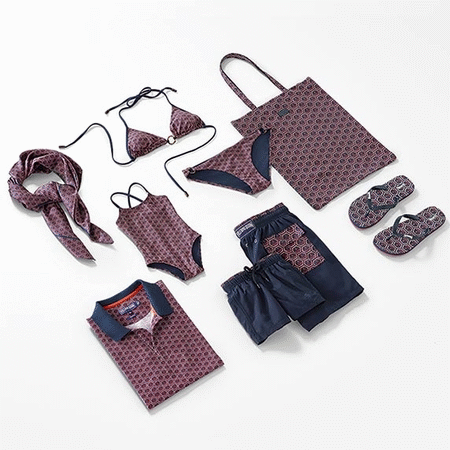 Warm and radiant shades, clean and ethereal cuts, balanced silhouettes and symmetrical motifs that seem to wash over the body… Each piece in the collection was designed to promote a strong sense of self-communion and harmony with our natural surroundings.
---
View also
---
An ode to softness written in the present tense, "Zen" conjugates gentle brushstrokes and calligraphy techniques. Each print is a pathway to inner peace and stillness: as anchor patterns emerge from clouds of India ink, seahorses gently whisper to one another, and palm trees begin to surface on the horizon…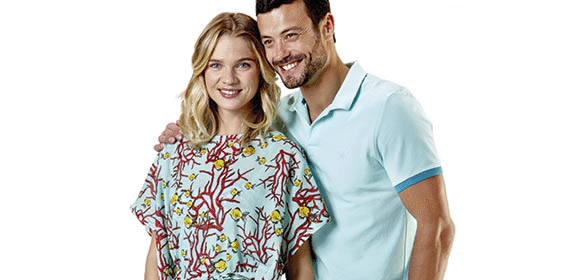 Marvel at the infinite beauty of the seabeds, relish the familiar flavor of sardines, feel the wind rush around you, soak up the positive energy of the elements, follow your instinct…
The spirit of "Zen" is rediscovering the art of being.
Spring and Summer collections are now available in all Vilebrequin boutiques and e-shop.
For more information, please visit vilebrequin.com
---
About Vilebrequin, the art of swimsuits
The manufacture of men's swimwear requires 32 steps. To the touch, a Vilebrequin swimsuit does not look like any other, it is soft and flexible.
In 45 years, Vilebrequin has learned to master the art of men's swimsuit, and make its models perfectly identifiable.
On our iconic swimwear, two eyelets on the back ensure that they don't swell in the water.
On every Moorea man's swimsuit, the drawstring is finished with stainless Zamak tips, engraved Vilebrequin.
Vilebrequin swimsuits are treated to dry quickly.
The mesh lining used in our men's swim trunks is seamless and made out of the softest fabric for optimal comfort. A flap pocket is cut out and placed by hand on the back of every pair of swim trunks for it to match perfectly with the rest of the print.
Our women's swimsuits are available in a wide range of designs, materials and prints. Some women's swimsuits sculpt and shape the body for an enhanced silhouette. Vilebrequin swimsuit prints are exclusive and our printing techniques optimal.
---