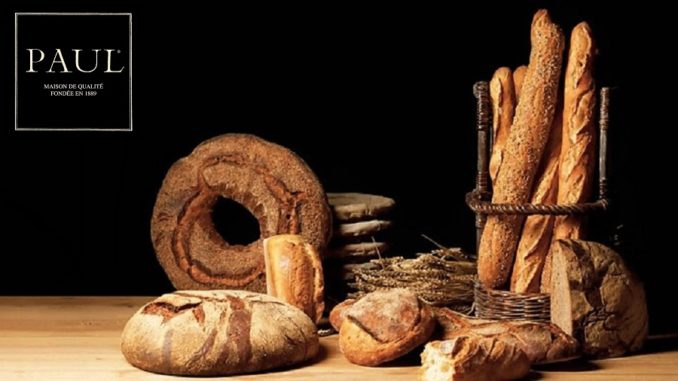 ---
PAUL The Dubai Mall reopens its doors
PAUL The Dubai Mall, the world's biggest branch of PAUL Bakery & Restaurant has reopened its doors to patrons, customers and mall visitors to provide a culinary experience par excellence. With a delectable menu, stylish interiors and set-up, and mesmerizing views of the Dubai Mall Fountain, the bakery and restaurant is all set to tantalize taste buds once again.
---
Exceptional customer experience in the perfect ambiance
PAUL The Dubai Mall has been re-conceptualized and re-designed while enhancing culinary standards to ensure that customers keep returning for more. Four distinct seating areas are on offer catering to do different ages and moods.
"Very often people decide what to eat based on their mood. We understand this and realize that getting the ambiance right also plays a big role in ensuring that the overall customer experience is exceptional", said Maxime Holder, Chairman of PAUL International.
"Dubai is a city that appreciates and understands food and flavors, while French cuisine, often referred to as Haute cuisine, has huge demand. Our discerning customers have shared an enjoyable journey with us and we are ecstatic about opening our doors once again and curious to know whether our new design and décor positively impacts our customer experience", added Maxime.
---
Newly designed seating areas and exceptional views
The first seating area has a very warm look and feel while the second area wears the look of library room interiors. The third area has been designed to provide a winter garden look and feel while the final seating space is the terrace providing customers with fabulous views of The Dubai Mall Fountain. In another first for the MENA region, PAUL The Dubai Mall features a vintage car reminiscent of old French bakers further adding to the visual experience of customers.
All this over and above the fresh flavors, mouth-watering ingredients and finest cooking techniques at work.
---
About PAUL Café & Bakery
Since 1889, when the first PAUL Bakery opened near Lille, the family-owned brand has stayed true to its heritage of French rustic cooking and traditional baking. Using only the best, freshest ingredients, traditions of five generations have seen PAUL become the world's favorite bakery; known for its fine breads, baked in ovens in full view of its customers.
Although famous for its breads, cakes and desserts PAUL also offers a wide selection of quality French casual dining dishes that epitomize its French roots. As unpretentious as each restaurant's famous black-front, PAUL's rustic dishes include traditional soups, quiches and signature French dishes. The restaurants also offer a kids menu.
---