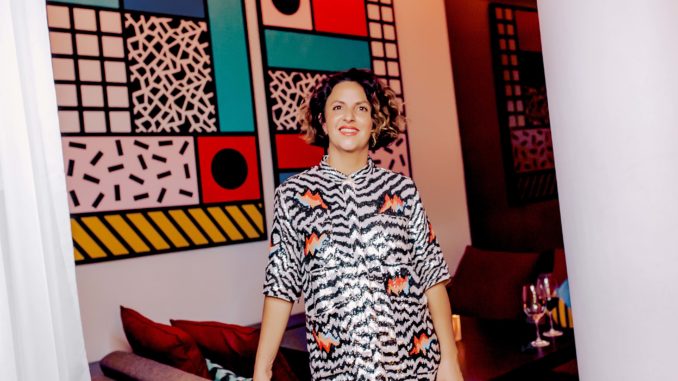 ---
Enter the artist's colorful world from March 7 to April 7, 2017
Dubai, UAE, March 9, 2017 – La Cantine du Faubourg—the urban dining destination which combines food, art, music, light, video and showcases today's most audacious photographers, painters, sculptors and multi-media artists—presents the Middle East premiere of 'Eclectic Lines', an exhibition by London based French artist Camille Walala running from March 7 to April 7, 2017.
Complementing the city's rich cultural calendar for the month of March, La Cantine du Faubourg hosted a vernissage of the colorful and vibrant exhibition, in the presence of the artist and members of the press.
Camille Walala is a purveyor of powerfully positive digital print. A graduate in Textile Design from the University of Brighton, her namesake brand was established in East London in 2009, where she continues to live.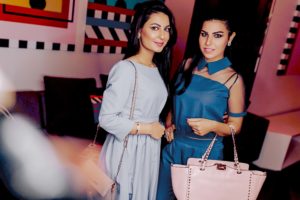 Recent work has seen her progressing from her popular textile based range to include Art Direction, Interior Design and a continued love affair with popup restaurants, where her love for food and design are brought to life.
Influences include the Memphis Movement, the Ndebele tribe and Optical Art master Vasarely alongside the simple desire to put a smile on people's faces. Her signature Tribal POP style present a boundless energy that work perfectly for show-stopping and social spaces – "the bigger the better".
Her geometric designs can be found in the streets of London, New York and Paris…and now on the walls of La Cantine du Faubourg in Dubai!
List of the art pieces exhibited at La Cantine du Faubourg until April 7, 2017:

Century Gothic | Mono | Totem | Clerkenwell | Geneva | Antigel
Each art piece is 110 x 160 cm priced at AED 8000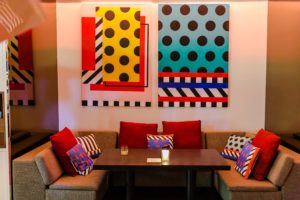 ---