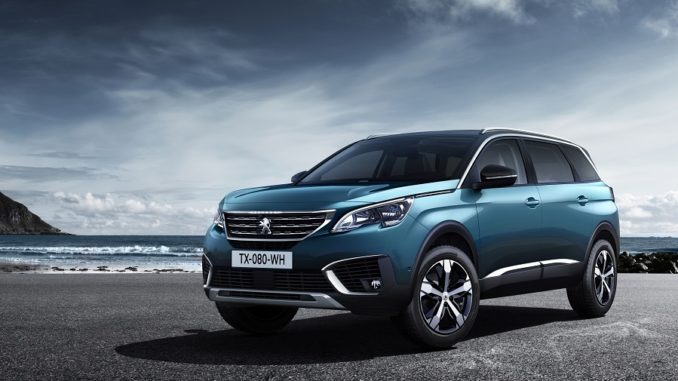 ---
The 2018 Peugeot 5008 SUV is Very Special
The all-new 2018 model Peugeot 5008 SUV has roared into the GCC to reaffirm its position as king of all it surveys and is available now across the entire GCC.
In a new era of SUVs, the Peugeot 5008 is sleek with all the very latest technology; a superb blend of big, bruising SUV with a touring car's elegance and performance. This is where power and refined taste meet without conceding any of the attributes you want and expect in your drive.
Cedric Zayoun, M.D., PSA Groupe GCC reflected;
"In such a highly competitive market, it takes something very special to stand out and that's exactly what the all-new Peugeot 5008 is; very special.

This is the 3rd Peugeot SUV to be launched in the region and we believe we are breaking new ground for a 7-seater SUV. Customers throughout the GCC are going to be delighted and surprised at the new innovations and of course we at Peugeot are proud to be able to provide them."
---
An intense, intuitive driving experience
At the front, the feline character of the all- new Peugeot 5008 is underlined by the finish of its chrome winged radiator grille and vertical front-end embellished with wide air intakes. At the rear the aerodynamic shape of its angled back screen enhances its muscular build and the three claw marks of the LED lights, incorporated into the bodywork's black strip, emphasize its unique styling.

Moving inside, it's all about your choice. From soft fabrics with intricate stitch detail to full nappa leather have been carefully chosen to provide durability, comfort and style.
Everything is geared towards confident driving with heightened thrills thanks to, in part, the Peugeot i-Cockpit®.  Discover an intense, intuitive driving experience with integrated controls and a one-touch electrically controlled automatic gearbox.
The Pure Tech 1.6 L turbo petrol engine on the 5008 is lighter for greater efficiency. It ensures uniquely enhanced driving pleasure and high levels of performance without any compromise in reliability and sturdiness, along with an EAT6 gearbox with 165 hp.
The customizable digital Driver Virtual display and 8″ capacity Touchscreen allow you to follow useful information without taking your eyes off the road. Via the Mirror Screen feature, your Smartphone can connect to the Touchscreen and recharges automatically and wirelessly on the centre console.
The all-new Hill Assist Descent Control feature in the Advanced Grip Control pack, standard on the GT Line, automatically controls and regulates speed down rough inclines, making it perfect for out-of-city drives. This roomy 7-seater is a perfect blend of SUV with a touring car; the best of both worlds.
Configure your new Peugeot 5008 to make sure your passengers are as comfortable as possible. At the rear are three identical, separate and entirely adjustable seats and a third row of two fold-away retractable seats can also be added. The supermarket shop is a cinch with loads of room for shopping and family as well and driving to work may just become the best part of your day.
Let the latest generation driving-assistance features support you. These include speed-limit sign recognition with recommendations, Active Safety Brake with warning of collision risk (Distance Alert), lane departure warning, active blind-spot monitoring, driver attention alert and adaptive cruise control with stop feature. Lastly, a boon in the city, maneuvering and parking assist systems.
Safety must be a priority and the Peugeot 5008 SUV offers first class safety features as standard including a body structure optimized to absorb impact, up to six airbags and ESP. Added to these are the multi-purpose camera at the top of the windscreen, twelve ultrasound sensors, radar and Visio Park 2 system. They said safe. They meant it.
The catlike elegance of the 5008 is seductive: athletic, sporty outline, sleek curves, stylish design and high-end attributes from the GT Line label. City driving, school runs, out-of-city fun; Peugeot just does it so much better than anyone else.
View also:
---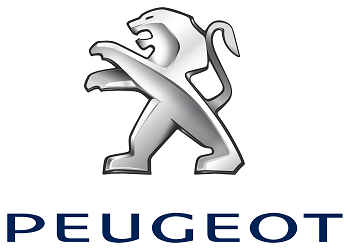 About Peugeot
Stimulating and rewarding driving, sleek design and uncompromising quality comprise the brand's commitment to its customers and contribute to the emotion that every Peugeot unlocks.
Operating in nearly 160 countries with more than 10,000 points of sale, in 2016 Peugeot increased its sales by 12.3% to reach 1,919,460 vehicles sold worldwide.
Peugeot combines Exacting Standards, Allure and Emotion, with the goal of being the definitive broad top-of-the-range brand having a global reach.
Beginning in 1889, the automotive history of the brand has been further enriched this year by the latest victory on the trails of the Dakar, with a 1-2-3 finish by the new PEUGEOT 3008 DKR.
For more information, please visit www.peugeot.com/en or uae.peugeot.com
---