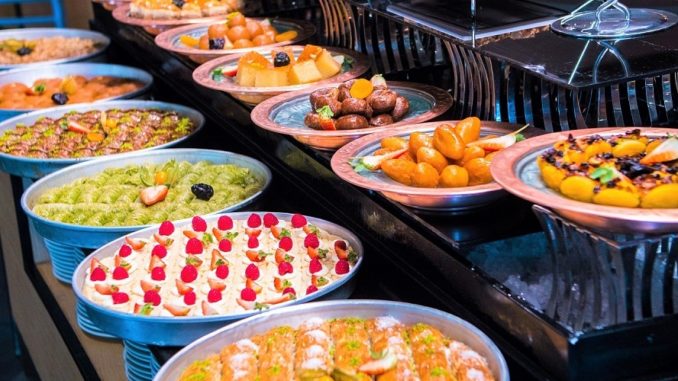 ---
Rixos The Palm Dubai Ramadan culinary arts have been perfected with an exquisite feast combining healthy home-cooked cuisines of distinct Turkish-inspired hospitality with local cultures and traditions.
The resort's all-day dining restaurant A La Turca transforms sunsets into cherished moments for diners to relax and unwind with family and friends while enjoying all the delicacies prepared by a team of experienced Turkish chefs to whet all palates for AED 230 per person. Rixos The Palm Dubai Ramadan ambiance is made replete with instrumental music performed by a traditional Oudist.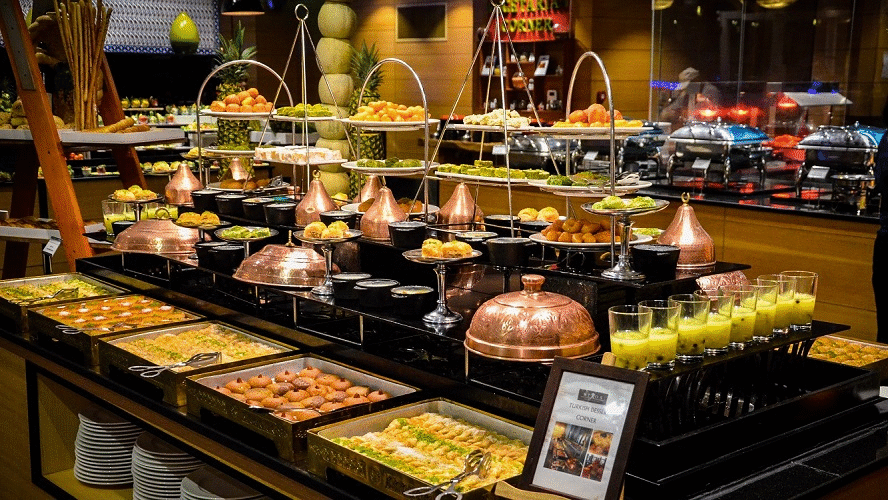 For Suhour, Nu Air Shisha Lounge will fire up a delectable à la carte selection served up in the tranquil, garden-lit private cabanas. Savour the taste of Middle Eastern delicacies infused with traditional Turkish influences paired with the distinct organic flavours of Nu Air's hubbly bubbly, to get your body and mind prepped up for the day's activities.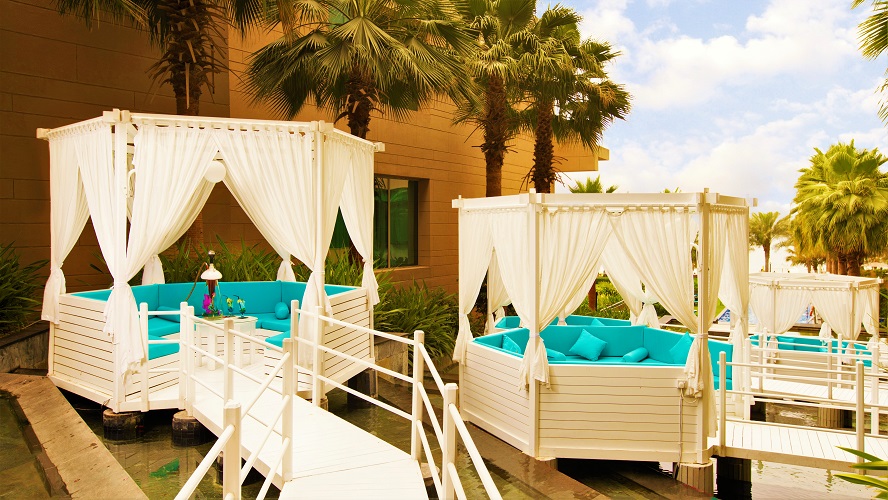 Cenk Unverdi, the General Manager of Rixos The Palm Dubai said,
Ramadan is a time for families and friends to come as one and celebrate the spirit of togetherness. With this in mind, we have created a distinct Rixos The Palm Dubai Ramadan offer that invites diners to experience the culinary traditions and cultures of the Middle East during this season.
For reservations, call +971 4 457 5454 or email dine.dubai.rixos.com
---
About Rixos The Palm Dubai
Rixos The Palm Dubai is the UAE's first luxury multi-concept resort.
Located on an unrivalled spot on Palm Jumeirah's Eastern Crescent, the resort boasts 231 guest rooms and suites, each commanding unparalleled views of the Arabian Gulf and Dubai's panoramic skyline. Its collection of 9 restaurants and bars provide a dynamic dining and nightlife experience whilst Anjana Spa provides a haven of serenity and relaxation. Its vast stretch of pristine white beach is reputed to be the best on the Palm Jumeirah, offering a wide selection of motorised and non-motorised water sports, a variety of beach and poolside lounging and a large temperature-controlled swimming pool.
Characterized by modern interiors and renowned for its superb hospitality, the resort is a popular destination for families, couples and groups alike, offering a comprehensive programme of daily activities for guests as well as unique selection of venues for meetings and events.
The resort is 45 minutes away from the Dubai International Airport and can be accessed both via the road, by boat and by helicopter at the resort's private jetty and helipad.
---
About Rixos Hotels
Established in 2000, Rixos is one of the world's fastest growing luxury hotel chains. Dedicated to providing unmatched hospitality amid luxurious surroundings, the international hotel employees over 8,000 members of staff worldwide, each dedicated to providing the best in hospitality whilst offering innovative guest experiences that perfectly blend the best of old and new.
At the heart of every Rixos hotel and resort is a revitalising wellness spa with an authentic Turkish Hammam, renowned for its unique selection of spa experiences. Each hotel offers a distinctive selection of restaurants and bars, an exciting entertainment schedule and a diverse range of opulently appointed rooms and suites.
Celebrated for its incredible hospitality, attentive personalised service and fine cuisine, the award-winning Rixos Hotels have received global recognition from distinguished professional bodies including the American Five Star Diamond Award, Conde Nast, World Travel Awards, Trip Advisor and Great Hotels of the World.
---