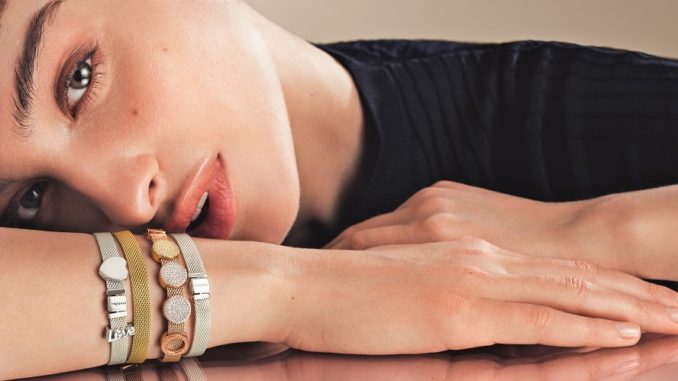 ---
Presenting a new era of style and confidence, Pandora Reflexions is a collection of bracelets and specially designed charms rooted in self-expression.
A clue lies in its name, Pandora RefleXions: an X for eXpression, eXcitement, eXperiences and eXceeding eXpectations. An X that multiplies the effect you want to make. You decide what the X means to you, because it is your personal style. It is a new way to reflect who you are.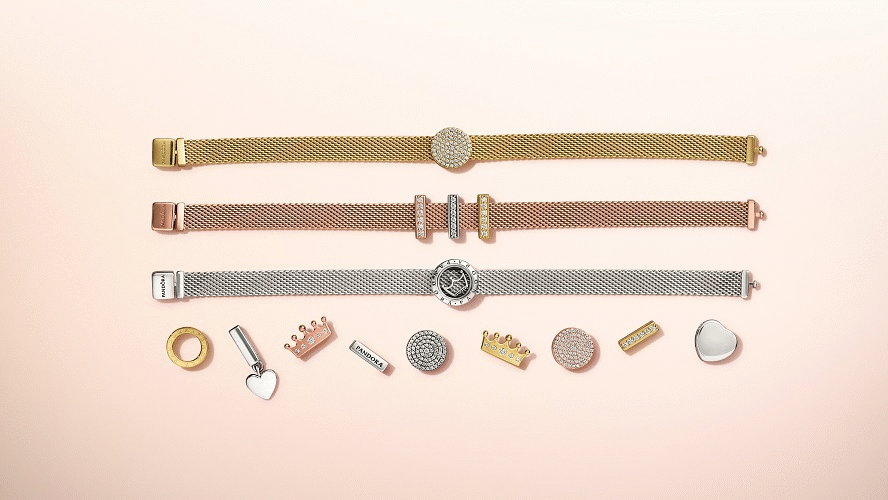 Weaving a new narrative in glowing metals, radiant Pandora Shine, blush-pink Pandora Rose and gleaming sterling silver are carefully formed into flexible bracelets with a beautiful mesh texture. Designed to move with you, they open and close with a smooth bar clasp for the perfect fit.
---
View also
---
Reflecting modern femininity, the customizable design holds sleek charms that clip on effortlessly to sit flush with the bracelet. With inner silicone grips that keep them in place, the new Pandora Reflexions charms are rendered as gently rounded shapes – an infinity symbol, a crown and a circle set with glittering stones – as well as bar designs and a new rendition of the much-loved Pandora Floating Locket.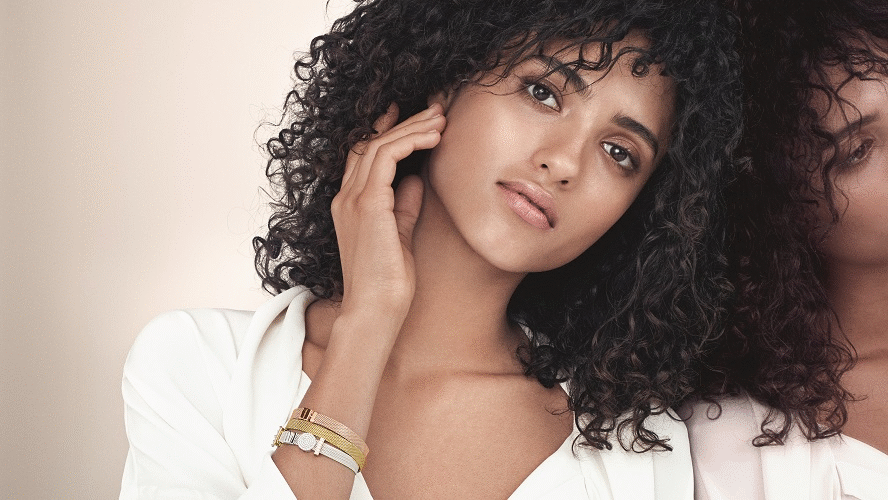 Inspiring women to reflect their creativity and personality, as well as drawing inspiration from one another, the playful new Pandora Reflexions collection offers limitless ways to reveal personal style, proving confidence comes from within.
From tonal looks to mixed metal styling or simple layers of texture, see yourself in a new light with figurative jewellery that mirrors personal style.
---
About Pandora
Pandora designs, manufactures and markets hand-finished and contemporary jewellery made from high-quality materials at affordable prices. Pandora jewellery is sold in more than 100 countries on six continents through around 7,800 points of sale, including more than 2,400 concept stores. Founded in 1982 and headquartered in Copenhagen, Denmark, Pandora employs more than 27,300 people worldwide of whom around 13,200 are located in Thailand, where the Company manufactures its jewellery. Pandora is publicly listed on the Nasdaq Copenhagen stock exchange in Denmark. In 2017, Pandora's total revenue was DKK 22.8 billion (approximately EUR 3.1 billion).
---