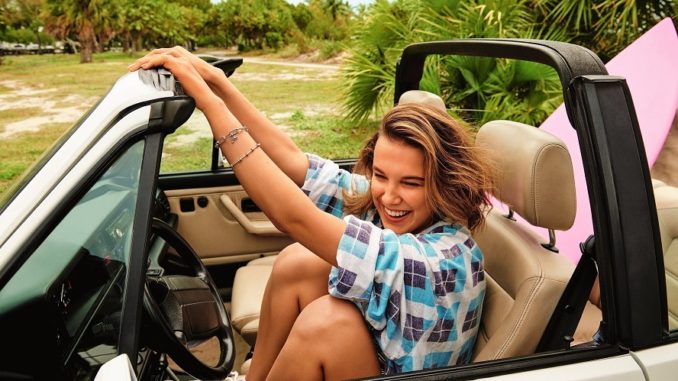 ---
Millie Bobby Brown co-designs new Pandora Me 2020 jewellery
What makes you, you? Whether it is the shining sun, the sweet taste of summer fruit or a beautiful sea creature, the small charms of Pandora Me in sterling silver are symbols of who you are. For the first time ever, working closely with Pandora's creative directors, Millie Bobby Brown co-designed the new Pandora Me 2020 jewellery collection: four charms and a single stud earring available during a limited period.
Millie Bobby Brown can now add jewellery co-designer to an already impressive list of titles, which includes being the face of and ambassador for Pandora Me, when the latest range of jewellery launches globally on 2 July.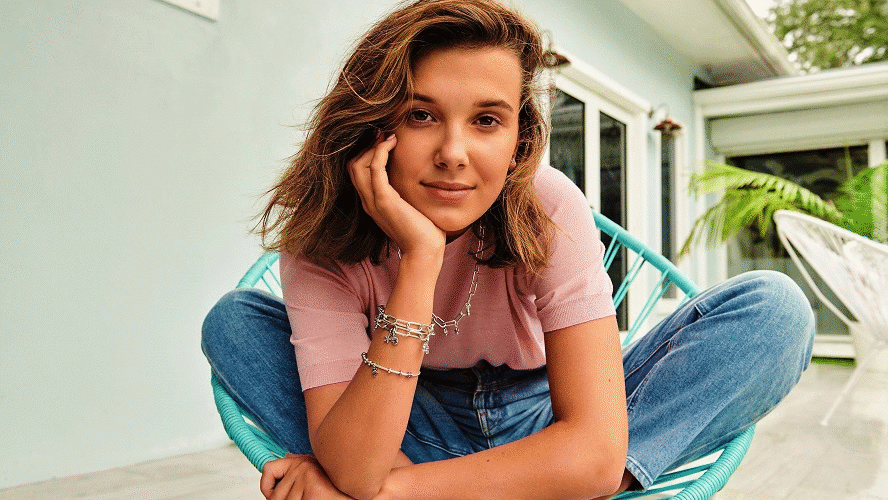 ---
Brown collaborated with Pandora's designers and creative directors to co-design four dangle charms and an earring sold as a single stud as part of the range of new Pandora Me jewellery, inspired by Brown's vision of summer. A starfish, pineapple, flamingo, ocean wave and sea turtle are the symbols Brown chose to bring to life in her co-creations.
Brown said she loved the process of co-creating the bold and colorful charms for the Pandora Me 2020 range.
All of the symbols I chose are my absolute favorite parts of summer and each charm holds a fun memory or meaning to me.
Brown says sweet pineapple reminds her of summer and the charms vibrant gold and green tones make a bold style statement.
Millie co-designed the new single stud earring to remind her of one of her favorite things to do by the sea: watching sea turtles swim.
Mille Bobby Brown's co-created charms and earring are limited edition and only available for six months, from 2 July until December 2020.
To be a Pandora Me ambassador means the world," Brown said. "From a very young age, I've always been a very big fan of Pandora, so it's a dream come true to continue to work with a brand that's all about self-expression through style.
---
Pandora designers and VP Creative Directors Francesco Terzo and A. Filippo Ficarelli worked closely with Brown to transform a mood board of her summer vision to the Pandora Me jewellery collection.
Millie Bobby Brown has great energy; she is very spontaneous and has a clear point of view. She is a passionate young woman who loves to tell stories and has no fear of self-discovery. She perfectly represents all that Pandora Me is about.
Each Pandora Me charm, hand-finished in sterling silver with colorful cubic zirconia, can be added to Pandora Me's bracelets, safety pin brooch and a new Pandora Me necklace. Earrings in this collection are sold as single studs, allowing for dynamic styling and self-expression.
For more information, please visit pandora.net | #PandoraMe #PandoraXMillieBobbyBrown
---
View also
---
About Pandora
Pandora designs, manufactures and markets hand-finished jewellery made from high-quality materials at affordable prices. Pandora jewellery is sold in more than 100 countries through 7,500 points of sale, including more than 2,700 concept stores.
Headquartered in Copenhagen, Denmark, Pandora employs 28,000 people worldwide and crafts its jewellery at two LEED certified facilities in Thailand using mainly recycled silver and gold. The company plans to be carbon neutral by 2025 and has joined the Science Based Targets initiative to reduce emissions across its full value chain. Pandora is listed on the Nasdaq Copenhagen stock exchange and generated sales of DKK 21.9 billion (EUR 2.9 billion) in 2019.
---