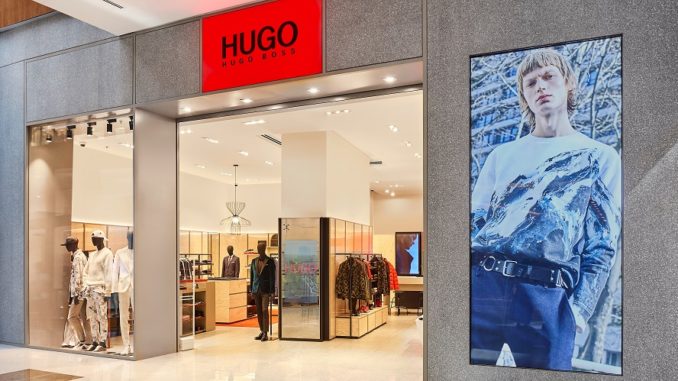 ---
The first HUGO Dubai standalone store has opened at the Dubai Mall, one of the world's largest shopping malls.
The store features the latest store concept specifically designed with HUGO's progressive brand approach in mind. To convey the HUGO Dubai spirit of individuality and authenticity natural materials such as maritime pine and plywood back walls have been combined with acrylic panels and modern components to lend the interior design a clean look.
HUGO's iconic red color has been applied on various shop fixtures allowing for a strong brand recognition. The HUGO Dubai store also features areas where customers can linger and browse a library of international style magazines, enjoy complimentary drinks from the bar and make use of the free USB charging points.
---
On its 141 square meters of retail space the HUGO Dubai store also unveils a seamless integration of interactive digital points that are central to the stores design and customers shopping experience.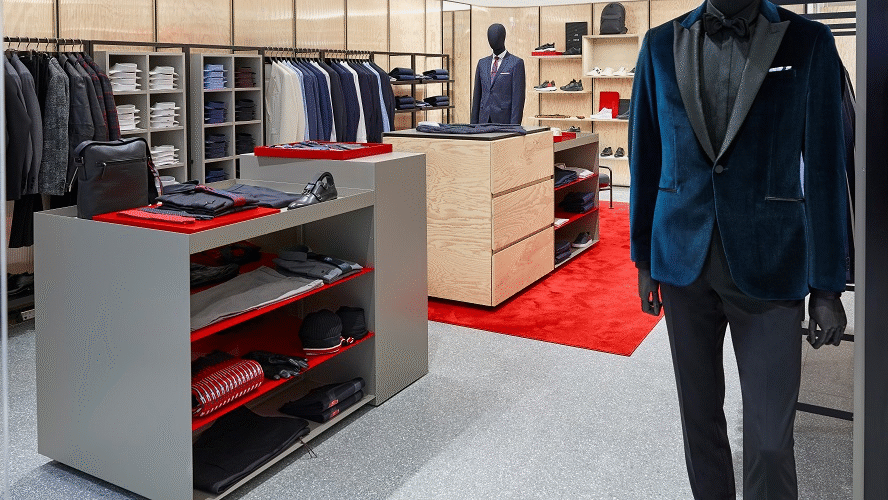 The store carries the latest Fall/Winter 2018 men's collection, which presents sharp cuts and clean designs that stand outside of the status quo. With tailoring at its core and a strong casual influence, HUGO questions the established notions of menswear to create clothing for those who lead rather than follow.
The store features the HUGO reversed logo collection, designed with the selfie nation in mind. This capsule has already become a firm favorite amongst the @hugo_official #iamHUGO Instagram community and will form a core part of the collection available at the store.
---
About Hugo
Initially introduced as a menswear line, HUGO was first launched in 1993 and complemented by a womenswear collection in 1998. The HUGO world is rounded out by shoes and accessories along with eyewear and fragrances that are produced under license. The brand that falls under the HUGO BOSS umbrella, has a progressive, fashion-forward, digital-first attitude.
It is targeted at customers who consider their style of dress to be an important element in expressing their personality. HUGO fashionable business and casual wear collections are distinguished by their progressive designs and clear fashion statement.
Further information on the company can be found at group.hugoboss.com. For the latest news on our collections, visit hugoboss.com or contact our store at +971 4 330 0261, The Dubai Mall, Fashion Avenue, Ground Floor.
---