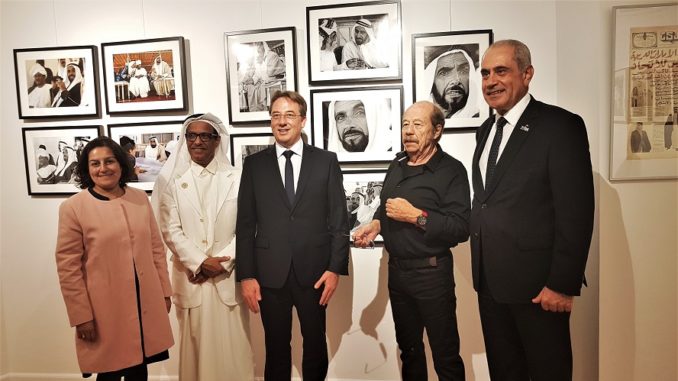 ---
Au Temps de Zayed; timeless words by Jack Burlot
Inauguration of a superb and unique photo exhibition entitled "Au Temps de Zayed" (Time of Zayed) by H.E. French Ambassador to the United Arab Emirates, Ludovic Pouille, this Wednesday 28 November 2018 at the Alliance Française of Dubai / French Cultural Center, in presence of 72-year old French photographer Jack Burlot.
The photographer had the rare opportunity of meeting the founder of a nation and its leader, at the time when he was negotiating the historic union of the seven emirates.
---
An encounter flared by a captivating stare
With his exclusive photographs Jack Burlot takes us through an intimate journey of the history of the United Arab Emirates and the life of its founding father, HH Sheikh Zayed Al Nahyan, starting with a fascinating stare, communicating together only through the eyes, face to face, without using any spoken words… More than four decades later, the images Jack Burlot had taken speak for themselves.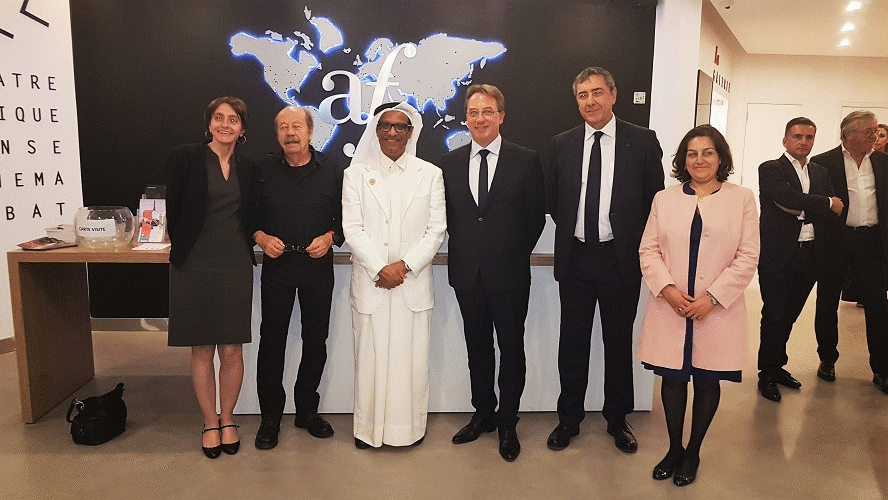 The exhibition presents different portraits of His Highness Sheikh Zayed captured in 1974, but also souks, farmers, blazing oil fields, dhows constructions, different markets and early images of Abu Dhabi, the United Arab Emirates young capital then, as well as photos of people living in tents and working together; it was just the beginning.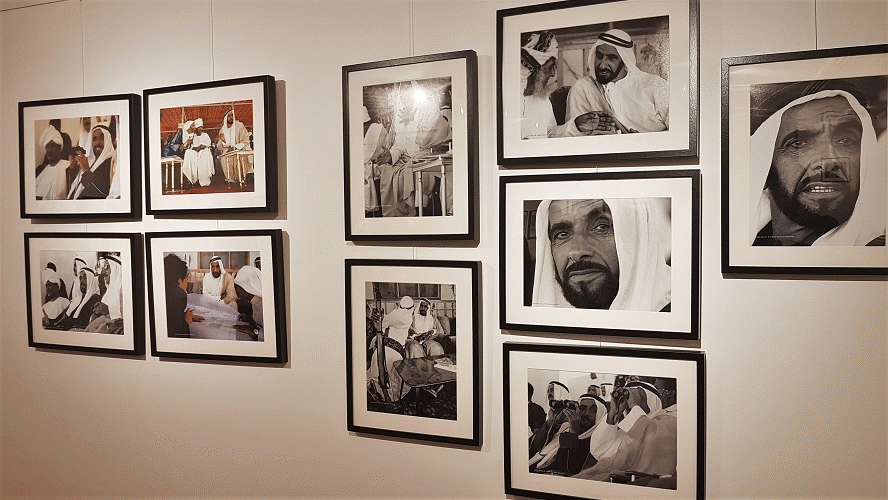 The "Au Temps de Zayed" exhibition is on show until 12 January 2019 and is held in celebration of the "Year of Zayed", the UAE National Day and the Emirati-French Cultural Dialogue, in collaboration with Abu Dhabi Tourism and Culture Authority.
---
About the Alliance Française of Dubai
The Alliance Française of Dubai was founded in 1983, having the mission to promote the French language and Francophone culture in Dubai and to bring together cultural actors from France and the United Arab Emirates. It offers French language courses, diplomas and certifications for adults and children at all levels.
---