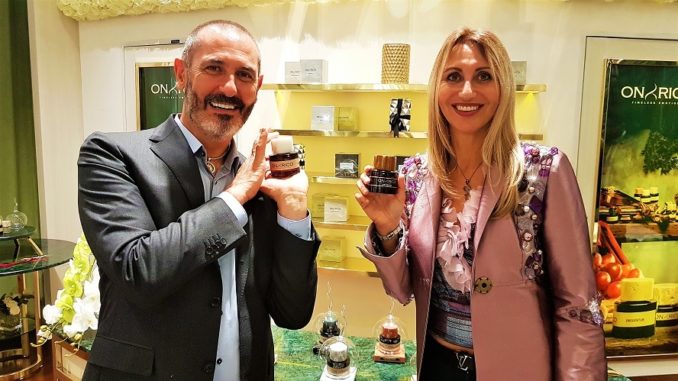 ---
Onyrico Perfumes Dubai – Born from extraordinary magic
If a simple drop of perfume has the amazing power to transport us into the world of imagination, the detail of a fresco, the grain of a carved statue, a few lines of a book can accomplish great prodigy to eternalize with symbols, colors and words, the precious treasure of knowing that every culture handed down, from age to age, without disperse the value. Onyrico Perfumes Dubai is born from this extraordinary magic.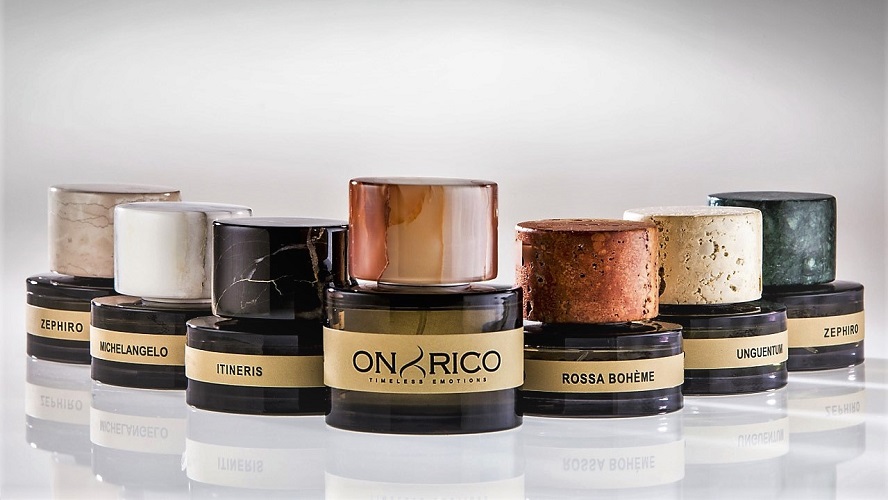 Proud of our unmatchable artistic and humanistic heritage, we recalled the golden centuries of history and culture of Italy. From the opulent and luxurious residences of the Ancient Rome, we reached the dusty Renaissance's workshops, not forgetting the magic that unfolds through the leafy forest or the breathtaking sight of unexplored horizons. We sat down to talk with the most illustrious representatives of Italian genius.
Figures such as Dante Alighieri, Michelangelo Buonarroti, Sandro Botticelli, Giacomo Puccini, San Francesco d' Assisi, Marco Polo, Artemisia Gentileschi and the well known Leonardo da Vinci.
---
View also
---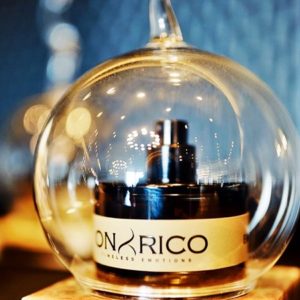 The result of this journey, made of imagination as of elaborated researches, is a creative heap of symbols, suggestions and emotions. An olfactory homage enclosed in eight bottles that speak of talents and passions, ideas and spirituality.
A collection dedicated to the great talent and masterpieces that have brought honor to Italy. Eight fragrances which tell of extraordinary minds and uncontrollable passions with the evocative language of valuable components, but also the memories that remain engraved in time, thanks to the material's lure of the marble caps.
Marble's plugs because, in its simplicity, the sculptors' stone is the infinitesimal part of a far larger stone, called Earth. From here came the life and, with it, its scents.
---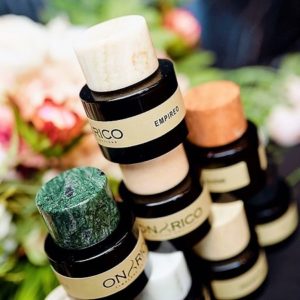 The fragrances are signed by great Italian perfumers such as Luca Maffei and Maurizio Cerizza, internationally recognized for their talent; only two Italian artists of their caliber could interpret a collection dedicated to Italy and its genius.
Natural and precious raw material because nature, with its beauty, is the absolute protagonist of our research.
To you our dream with Onyrico Perfumes Dubai.
With the hope that every occasion, every reminiscence and every emotion resulting from a drop of Onyrico become wonderful and unforgettable magic.
Onyrico is the art of dream become reality.
Available at Beautique, Dubai Festival City Mall.
---