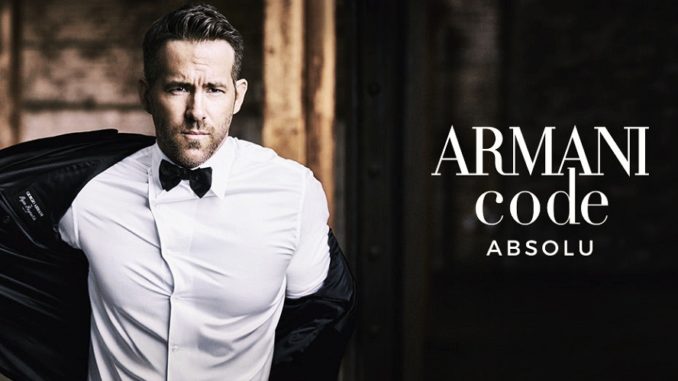 ---
Armani Code unveils Armani Code Absolu
A legend of seduction, Armani Code unveils in 2019 a new alluring fragrance: Armani Code Absolu. The Armani Code fragrance is synonymous with masculine confidence, charisma and magnetism since its introduction in 2004.
---
Armani Code Absolu authentic charisma
A new vision of masculine seduction, the Code Absolu fragrance is created for the man who is as smart as he is bold.
Alongside his charisma that has always been the Armani Code Man signature, his natural social ease, sense of irony and allure fascinate. As a modern embodiment of self-fulfilment and strong personality, he effortlessly masters the art of seduction, always with authenticity and audacity.
As the latest addition to the range, the new fragrance blends the spicy thrill of the encounter with the contemporary elegance of the ultimate seducer, the Armani Code Man.
A new seduction, a new masculinity and a new intensity.
---
View also
---
Masculinity redefined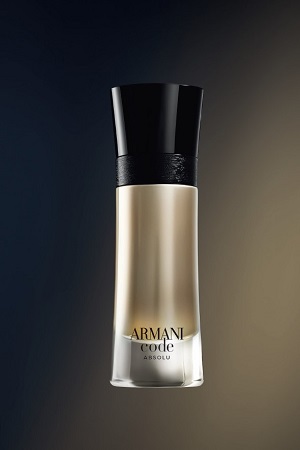 Armani Code Absolu for men is an audacious oriental fragrance, in which the classic Code base fragrance has been amplified and warmed.
Antoine Maisondieu (Givaudan) has once again crafted a seductive masterpiece, a profound and vital creation that keeps breaking the codes, with a more carnal and textured interpretation.
The fragrance opens with sparkling notes of green mandarin and apple, which guide us towards the heart. Here, orange blossom, nutmeg and carrot seeds unite to create a new sensuality, before the Armani Code signature ingredient Tonka bean unveils an ever more textured facet with the liquorous accord of rum that brings depth and duality to the fragrance.
The drydown unleashes a warm and masculine voluptuousness, the touch of suede, the intensity of the Tonka bean and the sweetness of a tinted vanilla.
This new fragrance is perfectly balanced between sparkling freshness, unforgettable elegance and masculine sensuality. It embodies the warmest and most carnal seduction that Armani Code range offers.
---
A classic design rransformed
Instantly recognizable, the sleek Armani Code bottle boasts the signature Armani purity of lines.
For Armani Code Absolu, the lustrous bottle now with a heavier glass distribution has been reinterpreted, and is shrouded in a precious gold, a symbol of timeless elegance.
The shiny black lacquered cap is embossed with the Giorgio Armani monogram and reveals a gilded spray button. Immediately below, the subtle grain of a black belt evokes the iconic component of a tuxedo: the cummerbund.
---
All facets of seduction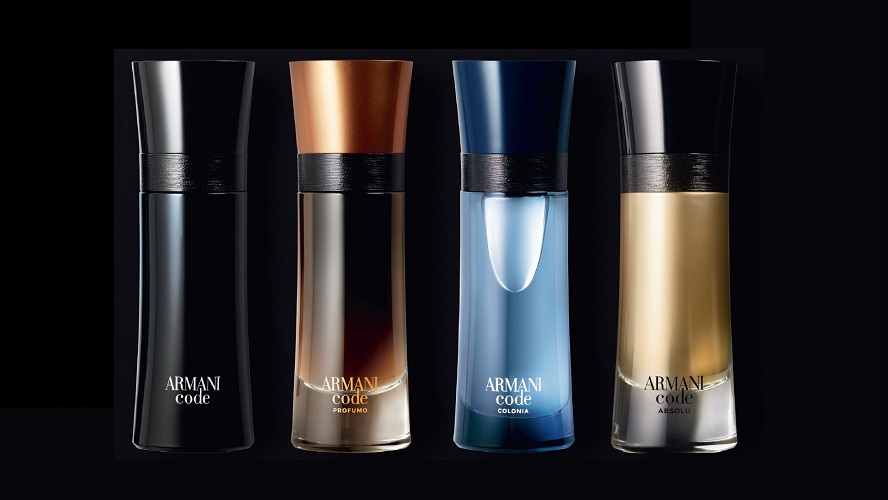 Following the introduction of Armani Code Absolu, Armani Code range now gathers four masculine fragrances:
Armani Code
Armani Code Colonia
Armani Code Profumo
Armani Code Absolu
For more information, visit www.armanibeauty.com
---