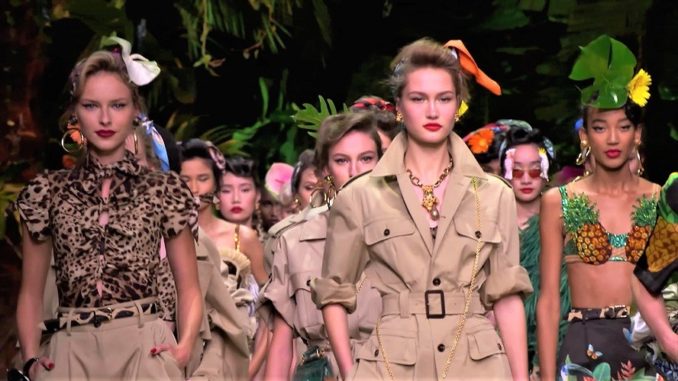 ---
The Sicilian Jungle; that was the theme of the Dolce&Gabbana Spring Summer 2020 Women's Fashion Show held during the Milan Fashion Week on September 22.
Throughout this exotic journey, one has the sense of being lost in a jungle surrounded by giant palm trees, with leopard prints on the catwalk and a multitude of feminine creatures wandering all around. All the elements of a wild forest were represented in this collection of natural fibers, from animal prints and tropical details to exotic swimwear and safari trips.
While all front row Italian stars, such as Monica Bellucci and Bianca Balti, and other international celebrities and models were enjoying the glamour and the attention, there were 124 different untamed looks on the runway, wrapped with vibrant scarves and many other colorful accessories, even to the tiniest micro bags, to make sure all fashion tastes (and caprices!) were fulfilled.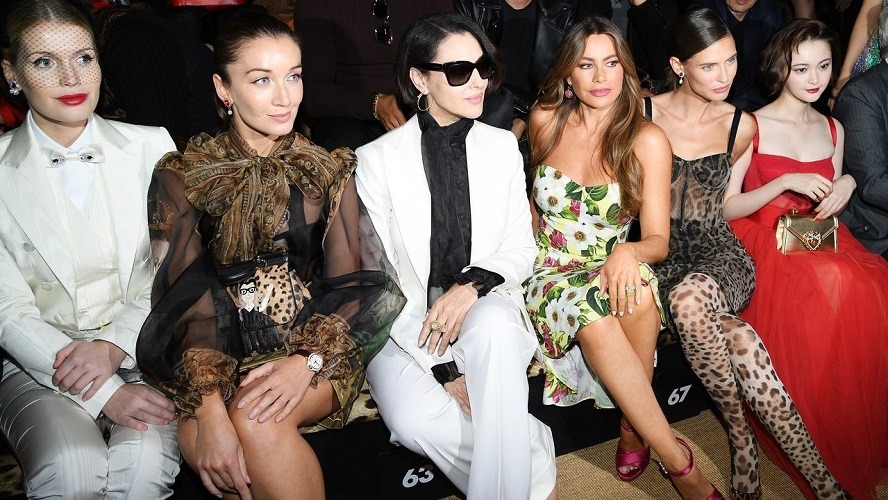 ---
As Gabbana described the moment, "We enjoy making something glamorous, and we love the sense of happiness, summertime. It's our philosophy."
Still, not all was glittering and bright. The petites robes noires (little black dresses) were also of the show, with sexy bustiers underlining the feeling of femininity and adding a touch of sensuality to the frenzy atmosphere, making you feel happy to be lost in this savage garden!
The Dolce&Gabbana Spring Summer 2020 Women's Fashion Show delivers that femininity, happiness and craftsmanship wonderfully and promises much more!
---
About Dolce&Gabbana
The company Dolce & Gabbana is an Italian luxury fashion house founded in 1985 in Legnano by Italian designers Domenico Dolce and Stefano Gabbana. The two met in Milan in 1980 and designed for the same fashion house. In 1982, they established a designer consulting studio; in time it grew to become "Dolce & Gabbana".
The brand Dolce&Gabbana is the new luxury, authentic and unconventional. A style that expresses new forms of elegance, presenting itself as a modern classicism, based on superior sartorial content and creativity.
The strong identity of the Dolce&Gabbana brand has evolved over the years without ever forgetting its roots. An unmistakable style, which, season after season, combines strong innovation with the Mediterranean flavour of its origins. A brand whose essence lies in its contrasting features.
For more information, please visit Dolce&Gabbana
---