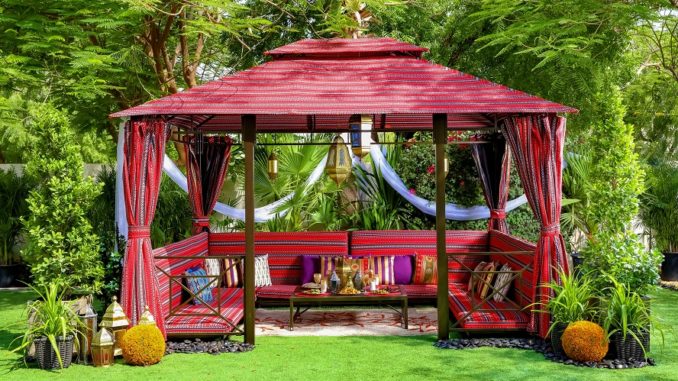 ---
Danube Home, the UAE's leading home improvement brand announced its exclusive Garden Collection 2019 and launched its much awaited Ahlan – Loyalty program at Emirates Hills – Sajan's Villa. Adel Sajan – Director Danube Group, Shubhojit Mahalanobis – General Manager Danube Home, Sayed Habib – General Manager buying along with other senior management of the company were present on the occasion. As part of the Danube Home Garden Collection 2019 launch, a new 2018/19 catalogue was introduced featuring more than 1500 items, serving as a complete resource guide for outdoor furniture, accessories and lifestyle living.
---
The concept of this new catalogue is – 'Beyond The Doors' which showcases four uniquely designed themes named as Tropical, Vintage, Urban and Arabian. These themes will help customers to design their dream garden which will complement their property as per their style and taste.
Whether you are looking to create traditional Arabian theme garden, bold and beautiful Tropical theme garden, calm and serene Vintage theme garden or a breathtaking Urban theme garden, you will find all at one store.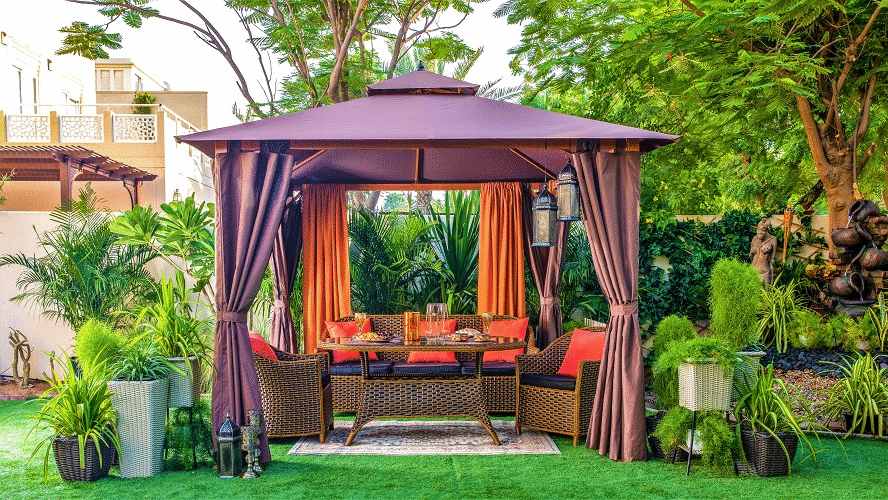 Moreover, the Danube Home Garden Collection 2019 also includes a number of bold and vibrant products such as arabic majlis, all in one gazebo, bench which can be converted to table, furniture with lighting, sofa with utility function (added table), modular collection, wall fountain, outdoor kitchen with BBQ, swings, barbecue sets, outdoor lights, outdoor umbrellas, fountains, cushions, lamps, lanterns, cushions, rugs, and much more; perfectly designed to create a calm, tranquil atmosphere for one and all.
Additionally, to keep their satisfied customers returning for future purchase Danube Home launched its first ever loyalty card named – Ahlan. This new card will have 3 tiers – silver, gold and platinum with different lucrative benefits which will surely give you more reasons to shop till you drop.
---
View also
---
Commenting on both the launches, Adel Sajan, Director of Danube Group, said, "We are pleased to announce the Danube Home Garden Collection 2019 across all our stores and our first ever Ahlan loyalty programme. We at Danube believe in offering our customers something of value, something that is unique to our store and comes in a pocket friendly price."
"Our new garden collection will cater to different taste and the catalogue is inspiring, informative and packed with detailed product descriptions and handy tips on subjects including the benefits of artificial grass carpet, how to maintain outdoor furniture and cleaning hacks etc. to help customers make more out of their space by offering multifunctional and modular solutions. And the loyalty programme is tailored to bring customers more value than ever before. The special financing options offered are ideal for any customer who wants to fill their home with the latest trends and designs in home décor at an exceptional value", he added.
---
Sayed Habib, GM-Buying said: "The new catalogue features emerging design and inspirational decor ideas to make the best of your outdoor space following 'Beyond The Doors' concept. After a thorough research we have noticed every house needs a different style of garden as per their taste and to make our customers life easy this year's catalogue focuses on four different theme – Vintage, Urban, Tropical and Arabian. The catalogue showcases the look in addition to full descriptions and vivid photography with more than 200 combinations to choose from.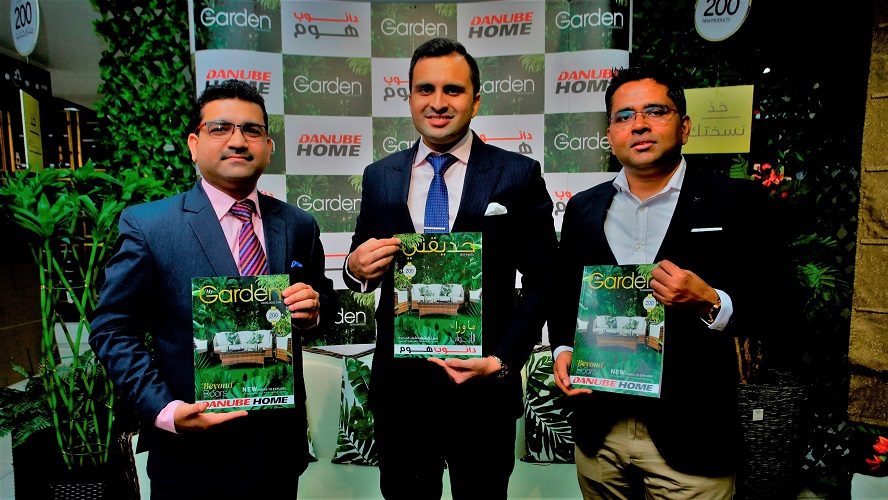 Also, Danube Home is the only brand who is offering free of cost interior design services for your garden. Last but not the least I would like to thank my team for the effort they have put in to get you the best product range from every corner of the world."
Mr Habib further added, "We continue to print the catalog because it has proven to be an engaging resource for designers, retailers and consumers alike."
---
Shubhojit Mahalanobis, General Manager Danube Home said: "Super thrilled to launch our Ahlan – loyalty program for Danube Home patrons. The new program incorporates a value proposition that motivates and rewards our customer base and gradually helps us to build on our loyal customers. The card members will receive advance notice of hot new items, clearance events, some special offers on birthdays, fast track delivery services and lucrative returns on every shopping plus many more benefits."
"This program not only further deepens our focus on customer engagement but it will provide valuable data to help us tailor our customer communications and promotions more effectively", added Mr Shubhojit.
Furthermore, in addition to the Danube Home Garden Collection 2019 and Ahlan loyalty card, another interesting feature at Danube Home is the free interior design services that can be availed at all the stores by simply bringing the floor plans and garden plan of their home.
For more information, please visit danubehome.com
---