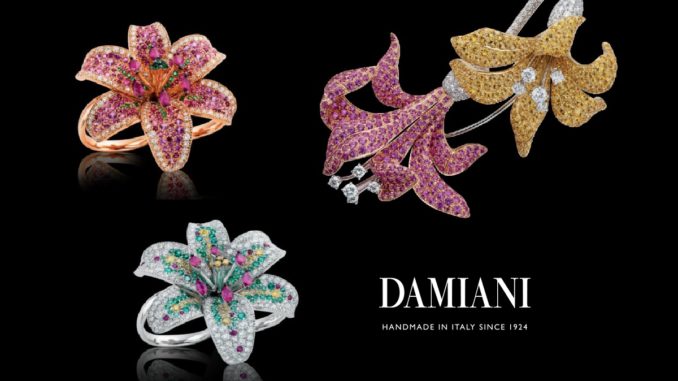 ---

Damiani, Luxury Fine Jewelers, Made in Italy since 1924, are delighted to announce the official inauguration of their prestigious new boutique in the heart of Dubai Mall. Brand leader in the Italian market in the production and sale of exquisite, hand-made, fine jewelry and watches, Damiani Boutiques are located in Italy as well as around the world in the most luxurious shopping enclaves which now include Dubai.
Founded in Valenza in 1924, the company is now managed by the third generation of the family: Guido, President, with Silvia and Giorgio Damiani, Vice Presidents. Damiani is the only international brand which has designed and produced jewelry since its creation and one of the few international luxury brands managed by the founder's direct descendants. Every piece of jewelry is the result of painstaking creativity, exclusive design, and infinite attention to detail combined with the most exquisite gems.
---
In the beautifully interior-designed, new, Dubai Mall boutique, the Maison showcases its most stunning and sophisticated fine jewelry collections. These include the iconic Belle Epoque and D-ICON collections as well as breathtaking sets of other collections from the Maison. All stones are of the highest quality, ethically sourced and come with certification.
The Dubai boutique is a treasure trove that showcases the magic and skill of its high-end manufacturing and excellence honed over many years since its creation in 1924. It contains some of the brand's most precious creations including enchanting unique pieces such as the Juliette necklace and ring, the Vanità jewelry set, and the Marrakech necklace and earrings. The Damiani 'Minou' diamond set distinguishes Damiani solitaries from other fine jewelry brands and can also be engraved and personalized.
View also
---
The Damiani boutique brings the finest Italian craftsmanship to the United Arab Emirates and a style which was founded by Enrico Damiani, creating designs for the most noble Italian families and royalty to the current day and perfecting its reputation as one of the most desirable Italian luxury jewelry houses.
---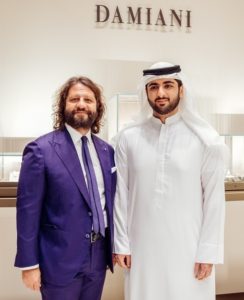 Guido Damiani, President of the Group said: "We are delighted to inaugurate our Damiani boutique in Dubai and to bring the collections, history and heritage of our brand to the United Arab Emirates where so many of our clients live.
Dubai is a centre of luxury and for us the Middle East is an exciting and growing market which fully understands and appreciates the very best."
In this spectacular luxury destination, Damiani Group brings together the perfect encounter between the goldsmith and the glass maker's art.
It represents all-Italian craftsmanship and creativity with a unique heritage around the world.
---