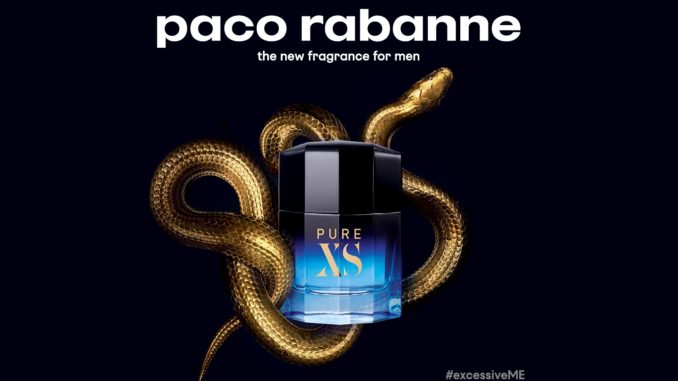 ---
Paco Rabanne, the master of fantasies
Paco Rabanne is always where you least expect it. Iconoclastic, offbeat, essential. Capturing the spirit of the times only to go against the grain. A knack for provocation, inherited from its founder, cultivated with irony. At Paco Rabanne, creation is a shock and always breaks away from the norm. The Pure XS fragrance says no to conformity and yes to all imaginations.
This December, the launch Party of Pure XS was held at INDIE Restaurant at the Dubai International Financial City. The region's selective top VIP's, press, and retailers were exclusively invited to witness the grand reveal of Pure XS in the Middle East. Guests of honour included international model Francisco Henriques face of the campaign of Pure XS.
The bathtub used in the campaign was shipped to Dubai, with guests taking snapshots in the bathtub filled with blue confetti. Guests enjoyed music throughout the night from International DJ Memed along with live acts of music. A beautiful display was prepared for guests to explore the new fragrance along with its ingredients (Myrrh, Thyme, Vanilla and Ginger).
---
Pure XS, excess in its pure state
He's a man who has it all, excessively. Wealth and beauty, with his whole life ahead of him a desirable heir with every advantage that surpasses perfection. Raised in the neo-gothic family mansion, he has been surrounded by fine artwork and grand cru wines from early childhood. He's a good-looking man with fine taste and sharp wit who isn't afraid of speed in his Aston Martin.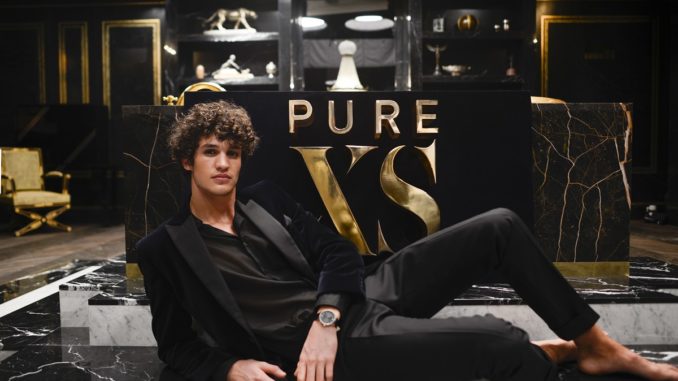 Clearly well cultured and an aesthete, his life is a work of art on a par with his destiny and so is his body. A perfect physique, a calm composure and an angel's face to boot. The handsome heir cuts a fine figure, naturally with a gift for attracting women, effortlessly. How can anyone keep their cool in the presence of such beauty? Especially in the presence of a man who seems unattainable. And who tests the limits.
---
Pure XS, a story of excess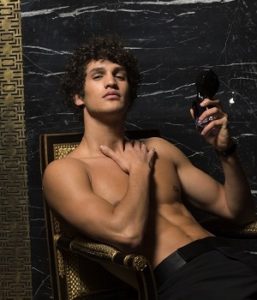 A fantasy embodied by an excessively perfect and perfectly indecent man.
Pure XS is excess in its pure state, implicit, explicit and pure fantasy.
Pure XS is the duality of a man with a noble upbringing. He merges decency and daring, vice and virtue with magnetic results.
The name indulges in extremes, Pure, like the purity of masculine beauty or desire.
XS spells out the excess of the character at the heart of the story, the reactions that he incites and the fragrance that oscillates between freshness and fire.
---
Pure XS, the film
When an unattainable man awakens the most voyeuristic instincts…
---
Pure XS, the photo campaign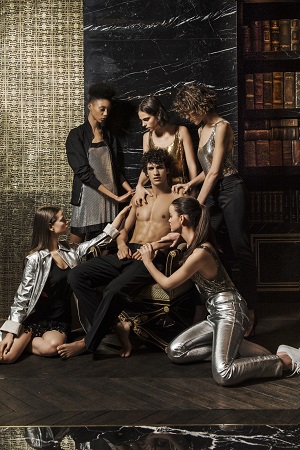 The artist behind the Million campaigns, in their famous Hollywood black and white, the great fashion photographer Nathaniel Goldberg returns with a highly cinematic visual. In a contrasting light and dark atmosphere, the heir poses bare-chested, his jacket negligently flung over his shoulder.
Less is more. His proud gaze penetrates the camera with a twinkle of irony. An invitation? In the foreground, the Pure XS bottle appears. Behind it, a golden serpent rises up to form an S. A metaphor that doesn't shy away from grandiloquence.
Francisco, the heir of eroticism
To give a face to its heir, Paco Rabanne wanted a personality that embodied both vice and virtue, between the romanticism of a Visconti hero and the appeal of an irresistible ladies' man. Francisco Henriques is the one.
Far from the virile and monolithic male standards, this 21-year-old model exudes an erotic power. His noble beauty and juvenile freshness express both masculinity and femininity: intense charm and natural sensuality, an expressive mouth, a certain nonchalance and, above all, a candour that wins over all the girls.
---
Pure XS, the bottle
To capture fantasy in a bottle, the designer focused on powerful, stylised restraint that conveys excess in its animality and purity at the same time. This duality is anchored in a solid base.
The glass is thick but sculptural, chiselled in the shape of a cult lighter. A twist in pure Rabanne style. The bottle opens with a flirty snap for a masculine gesture. A curved black lacquered cap and pure, sharp edges. Interlacing clear and flowing lines with proud ambiguity. On the glass, the nocturnal ambience lights up with a clear glow.
Blue plays with a gradation, from the deepest to the most electric hue, hypnotising us. Warm gold signs the name, making it stand out. A fiery artifice, complementary to blue.
The blue of blue blood. The blue of nobility. Bold and disturbing, the Pure XS bottle is an extremely beautiful object that knows how to make itself desired.
---
The fragrance, a fresh-smouldering Oriental
For the olfactory signature of Pure XS, Paco Rabanne called on the combined talents of two perfumers at IFF: Anne Flipo, creator of the Lady Million fragrance, and Caroline Dumur. The challenge was to convey the sensation of skin shivering with desire and burning with pleasure in an olfactory expression. This idea of a "smouldering shiver" guided the perfumers to achieve a composition with two accords that contrast and harmonise with each other: a body-to-body caught between two contrary excesses. The fragrance also had to call on all of the senses. Smell, of course, but also taste and touch, like a sensory trap.
Pure XS is a vibrant, magnetic and fresh oriental fragrance. The first excess: explosive freshness. During this, the senses go wild and tingle with an overdose of almost icy ginger. A carnal second wind: the green creaminess of the ultra-masculine thyme. The second excess: Cinnamon adds a piquant touch and makes mouths water. Followed by a surge of power with noble vanilla infused with leather-liquor-musk inflections. Finally, it's time to let go and sink into the pulsing warmth of myrrh dusted with sugar.
Pure XS builds up tension and dizzies the senses.
An overdose of ginger. A shiver swells up!
An explosion of vanilla and myrrh.
A fresh, and fascinating oriental. Excess in its pure state.
---