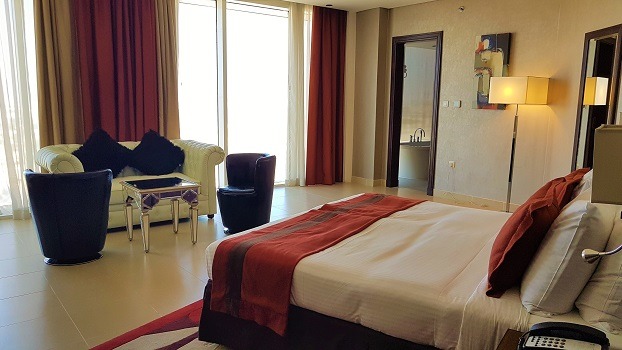 ---
M Hotel Downtown hosts a 15-member media delegation
The idyllic hotel showcased its world-class facilities such as its state-of-the-art gym, plush 25m outdoor pool, suites which exude comfortable luxury, Lemon Pepper Restaurant and its distinctive spa. Discovering the best of fitness, entertainment and leisure facilities, the media delegation group indulged and appreciated the M Hotel Downtown aesthetic, amenities and signature views of Dubai's sprawling urban landscape.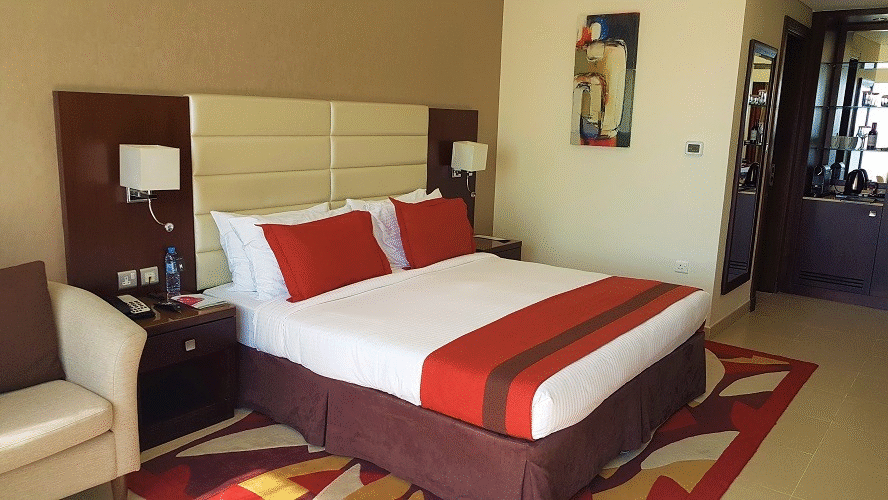 The standout for the media delegation was identified as M Hotel Downtown by Millennium's location at the heart of Downtown Dubai, close to all areas of interest in the vicinity such as Dubai Mall and Burj Khalifa. It was noted that the address is the ideal choice for corporate travelers, and leisure seekers who can take advantage of the convenience offered by its position at the center of the dynamic city.
---
The General Manager Cornelia Erhardt commented,
We were delighted to illustrate the essence of an authentic city escape in the thriving city of Dubai. Unrivalled views of the skyline, a sultry ambience, and unmatched hospitality are only a few of many benefits that the delegation experienced. The group commended our expression of understated elegance in a relaxed and sophisticated setting which makes it perfect for any occasion.
Following the tour, the media delegation feasted at Lemon Pepper's lavish lunch buffet which saw world-favorites spanning from a variety of cuisines. Starting from the extensive salad spread, to the rich selection of entrees, and diverse variety of desserts, the lunch befitted the top media persons of the UAE.
---
View also
---
About M Hotel Downtown by Millennium
Launched in 2017, the M Hotel Downtown by Millennium is the flagship property of the M Hotel Brand and is managed by Millennium & Copthorne.
Commanding superior views of the iconic city of Dubai, the M Hotel Downtown by Millennium is a hub that offers business, shopping, cultural and beach experiences from central Downtown Dubai.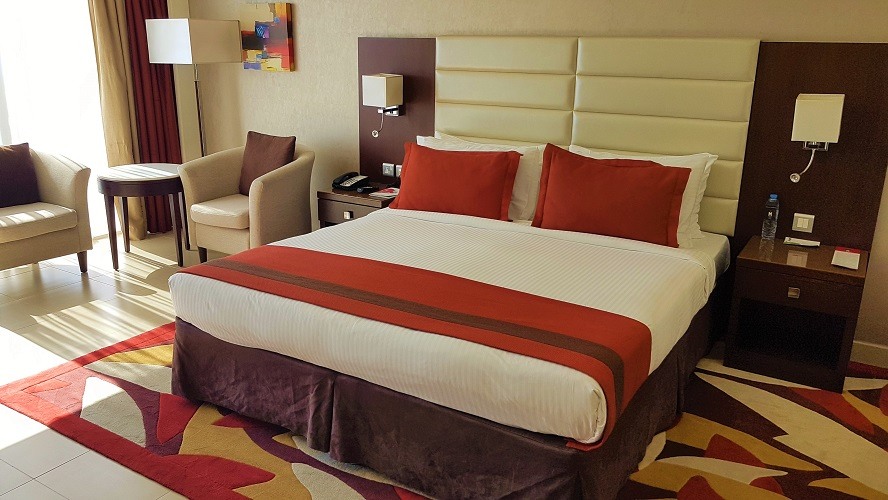 It also offers easy access to the commercial areas of the city such as Business Bay district, Dubai International Financial Centre and Dubai World Trade Centre, and is a mere 10 kilometers away from Dubai International Airport (DXB).
The hotel comprises of 242 modern-contemporary guest rooms which boasts expansive views of the Dubai Water Canal and the city's skyline. It features an all-day dining restaurant, lobby coffee shop, outdoor pool area and fitness center equipped with steam and sauna facilities, a spa, a bar, and a night club.
M Hotel Downtown by Millennium also caters to corporate and business requirements, housing 5 state-of-the-art meeting rooms and 3 cutting-edge board rooms.
The M Hotel brand has been conceptualized to bring quality and accessibility to the mid-market business segment. Travelers are increasingly looking for spacious accommodation that offers excellent value for money alongside a full range of business and recreation facilities. The M Hotel Downtown by Millennium caters towards these needs and has quickly become one of the top choices for business and leisure travelers to Dubai.
---