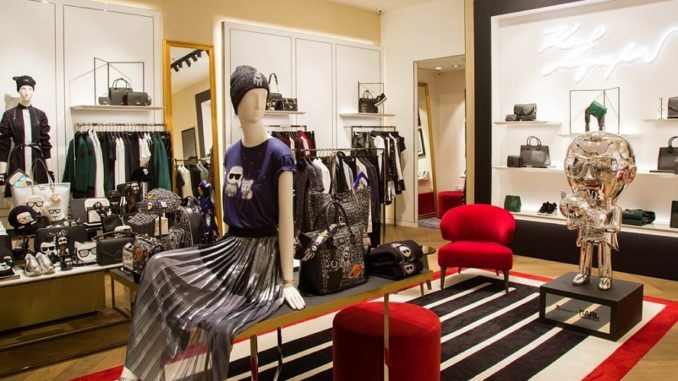 ---
KARL LAGERFELD is pleased to announce the opening of a new store in Dubai, United Arab Emirates, on September 18, 2018.It is located in the Mall of the Emirates (MoE), one of the most prestigious shopping malls in the Middle East, and features KARL LAGERFELD's new retail concept. Taking inspiration from the designer's own office and home, the aesthetic of KARL LAGERFELD MoE store is sophisticated and clean with an inviting, light and open feel.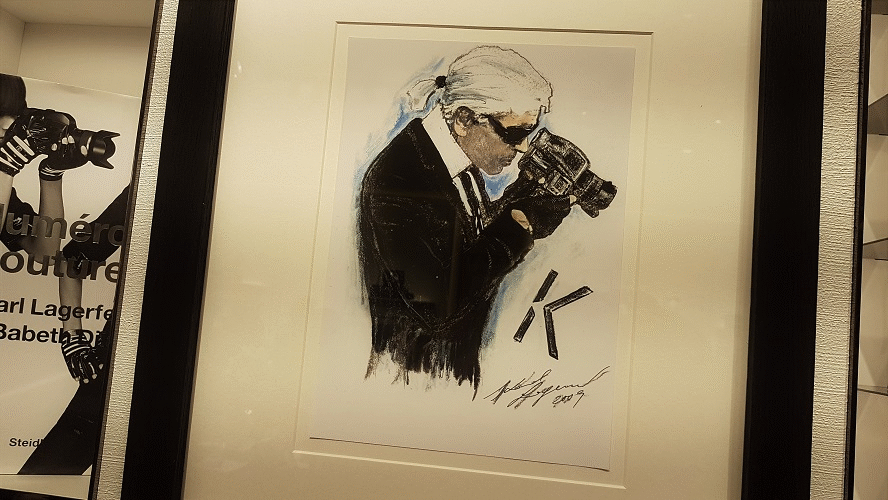 ---
"The Mall of the Emirates is one of the most renowned shopping centres in the region, and it is a fantastic fit for the vibrant yet sophisticated spirit of our brand," said Pier Paolo Righi, CEO of KARL LAGERFELD.
"Reflecting our strategic vision for continued expansion across the Middle East, we look forward to opening this new Dubai store and inspiring consumers through the immersive and curated world of KARL."
---
Spanning 70-square-metres, the KARL LAGERFELD MoE store features women's ready-to-wear and accessories collections, with a focus on bags. On display are framed sketches of Karl Lagerfeld's work, while a geometric carpet mimics one that he designed for his apartment. Luxurious accents made from marble, brass and black chrome are also a nod to the décor in his home.
Furthermore, a golden gilded mirror, red velvet chair and wooden wall panels are inspired by antique furnishings and traditional French architecture seen in his Parisian office. The statement piece is a bespoke carpet with a red border around its edges, mimicking that which he puts on all of his sketches as a trademark finish.
---
The opening of KARL LAGERFELD MoE was celebrated with a special event for local influencers, press and friends of the brand, plus holistic marketing activations.
Reflecting KARL LAGERFELD's greater roll-out strategy in the Middle East, the Mall of the Emirates store is KARL LAGERFELD's fourth store in the UAE. It joins the brand's existing locations at Dubai City Walk Mall, Galeries Lafayette Dubai and the Yas Mall in Abu Dhabi.
---
KARL LAGERFELD X KAIA
The KARL LAGERFELD MoE store also showcases the new KARL LAGERFELD X KAIA collection, which has been designed with model-of-the-moment Kaia Gerber. The styles fuse Karl Lagerfeld's iconic Parisian chic essentials with Kaia's confident, contemporary vision and L.A. inspirations. This is Kaia's first ever design collaboration, which includes ready-to-wear, accessories, footwear, sunglasses and jewellery.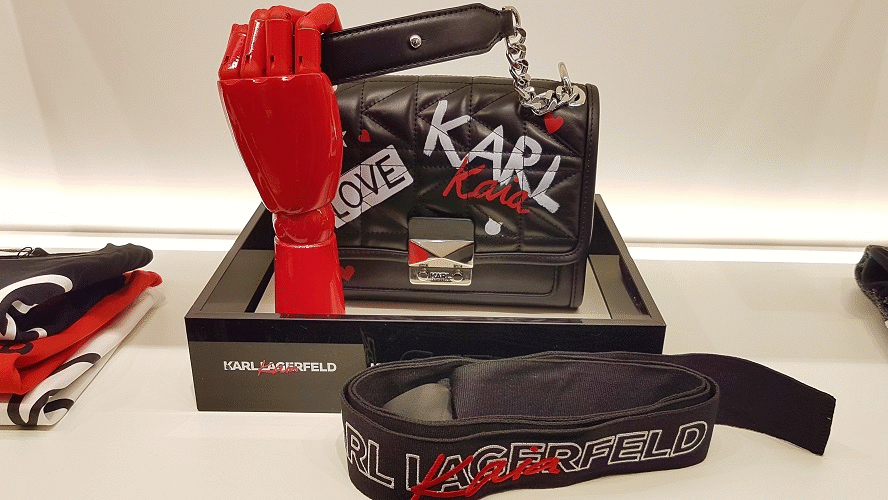 ---
"I have loved being a part of the creative process and working with Karl is a dream," said Kaia Gerber. "I've always thought that he's a genius, so it's amazing that he's shown me some of his trade. It has given me a new appreciation for how hard designers work, and how much creativity and thought goes into every collection."
---
"It has been amazing to watch Kaia become an integral part of the KARL LAGERFELD family, throughout the months we've worked together on this collaboration," said Pier Paolo Righi, CEO of KARL LAGERFELD. "Our vision was to blend KARL's Parisian DNA with Kaia's Malibu style, bringing both of their worlds together. We look forward to inspiring our fashion audience with this unique collaboration."
---
"Kaia has a youthful, independent attitude that is inspiring," said Karl Lagerfeld. The designs encourage mixing-and-matching, with a theme of "Paris to L.A." There is a strong athleisure aesthetic with oversized zip pulls, sporty stripes and metallic finishes and distinct "KARL LAGERFELD X KAIA" branding.
---
KARL LAGERFELD
Mall of the Emirates – Sheikh Zayed Road, 4th Interchange – Al Barsha 1, Dubai
Sunday to Wednesday 10:00 A.M – 10:00 pm | Thursday to Saturday 10:00 A.M – 12:00 midnight
---