---
100 Years of Bauhaus art and influence
To mark 100 years of the revolutionary Bauhaus school and its influence stemming from the 1920s, the German Embassy Abu Dhabi and the German National Tourist Office, Gulf countries (GNTO) in partnership with the Jean-Paul Najar Foundation (JPNF) and select partners hosted an exclusive celebratory evening last night.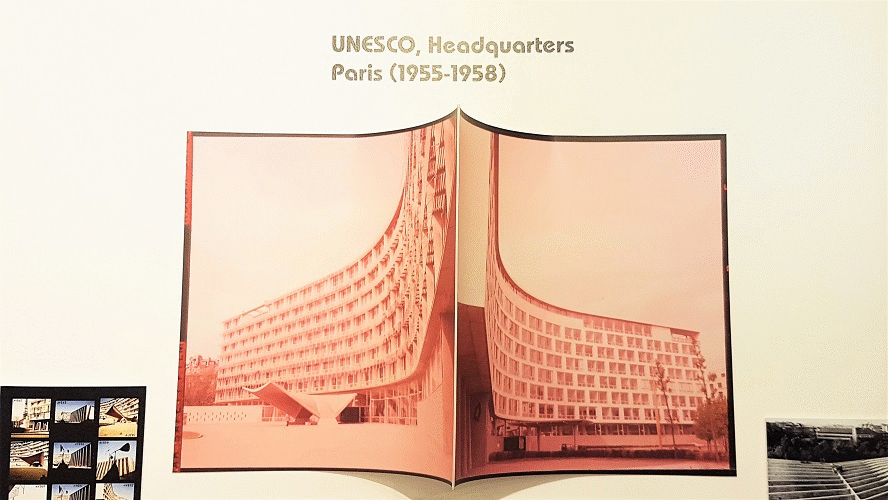 Held at JPNF in Alserkal Avenue, the themed 'Metal Event 1929/2019', inspired by a similar event that took place in 1929, encouraged its guests to dress in metallic-inspired attire. The evening gave guests an insight into the legacy of the Bauhaus, literally translated as 'construction house', an art movement that continues to inspire today's leading designers and creatives alike.
---
Celebrating Bauhaus influential art school since 1919
'Celebrating Bauhaus' has been a year-long, worldwide activation celebration of the influential art school, which was founded by the architect Walter Gropius in 1919. Through his vision, Germany is now home to a range of unique Bauhaus locations for visitors to explore and be inspired by. Ranging from paintings and graphics to architecture and interiors, Bauhaus art dominated many outlets of experimental European art throughout the 1920s and 1930s. Though it is most closely associated with Germany, it attracted and inspired artists of all backgrounds. Today, its influence can be found in art and design all over the world, whether within the walls of a museum or on a suburban street.
---
Building Bauhaus exhibition at Alserkal Avenue
To introduce Bauhaus legacy to the region and to mark the centenary anniversary of the movement's founding, the Jean-Paul Najar Foundation (JPNF), a private contemporary art museum designed by architect Mario Jossa, of Marcel Breuer & Associates in partnership with Alserkal Avenue launched a Bauhaus exhibition, which is now open to the public through February 29th 2020. The exhibition titled Building Bauhaus showcases the school's creativity and innovation through iconic design objects, photography, textiles, and archival material including architectural plans and models.
---
A joint partnership between JPNF, Alserkal, GNTO and the German & Swiss Embassies
Commenting on this unique legacy, H.E. Ernst Peter Fischer, German Ambassador to the UAE, stated "I'm delighted to celebrate '100 Years of Bauhaus' in Dubai. Bauhaus is famous all over the world. It was a school, teaching a radical new approach towards art, design, architecture and manufacturing. It is a great example of modern and creative thinking from Germany that influences us until today. I grew up around some fabulous Bauhaus neighborhoods in Berlin and they are still super cool. I can only recommend a visit to Weimar, Dessau and Berlin to enjoy the Bauhaus spirit. It is lovely to join hands with our friends – the Jean-Paul Najar Foundation, Alserkal Avenue, the German National Tourist Office and our dear Swiss neighbors – for this exhibition."
---
Speaking on the centenary year, Nicole Zaspel, Sales & Marketing Manager for the Gulf countries at German National Tourist Office (GNTO), an affiliate of the German National Tourist Board (GNTB), commented "Being able to celebrate the centenary of Bauhaus and Walter Gropius in this region and share the phenomenal story behind the modernist movement has been incredible and a reminder of the artistic heritage that Germany is home to."
---
Visitors of the 'Building Bauhaus' exhibition will be able to explore the history of the Bauhaus school, its pioneering approach to arts education, and its far-reaching influence on art, design and architecture. JPNF also highlights the movement's relationship to the Middle East.
Speaking last night at the showcase, JPNF Founder Deborah Najar commented, ''It's been an incredible journey putting together the Building Bauhaus exhibition in this Centenary year. Our building within Alserkal Avenue was designed by a second-generation Bauhaus architect, so these are very important roots for us as an institution. It has been a privilege working with incredible and visionary partners on this exhibition, and we hope that many more visitors will visit and interact with the exhibition, taking some of the Bauhaus legacy home with them." Najar continues: "as part of our curatorial preparation, our Director Wafa Jadallah visited Dessau and Weimar, travelling in the footsteps of legends such as Walter Gropius, Marcel Breuer and Josef Albers. This trip to Germany, under the auspices of the Goethe Institute, and the ongoing support of the GNTB have made this exhibition possible, and we are very grateful to our partners for making this possible."
---