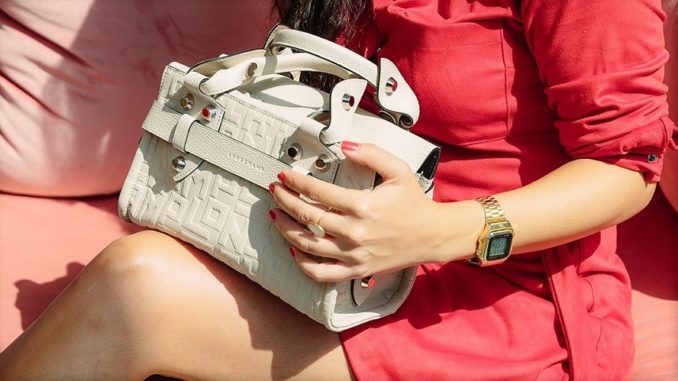 ---
Longchamp showcases its FW19 collection at Kizmet Dubai
The French luxury leather goods and clothing brand Longchamp showcased its FW19 collection to luxury enthusiasts in Dubai. The brand introduced its new collection at Kizmet Dubai, where media and influencers were exclusively invited to preview the full collection and indulge in Longchamp's airport-centric event.
With travel and love of adventure at the heart of each collection, the event was a true reflection of the elements of each collection, and the event justly embodied the brand's inspiration behind the FW19 line.
---
Longchamp highlights its iconic bags collections
This event, Longchamp highlighted its most iconic bags collections in a fashionable travel inspired theme.
Embodying the distinctive know-how of Longchamp, Cavalcade is now an elegant and iconic line known for its equestrian spirit and feminine look. In the Longchamp FW19 Dubai collection, Longchamp revisits the line presenting new versions which are both eclectic and seductive.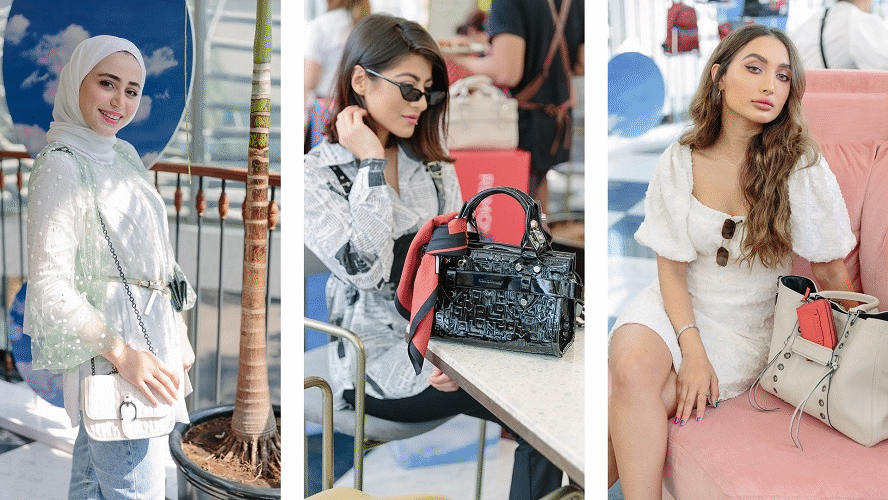 The Voyageuse collection exemplifies the enviably elegant woman who sashays into the airport lounge with the air of having done it many times before. This woman is La Voyageuse, the inspiration for Longchamp FW19 Dubai new line. The bags are spacious, with structured sides and generous gussets, which hold all the travel essentials and more. Armored with sophisticated details, such as the bright nickel rivets and oversize chapes securing the handles, it gives a nod to Longchamp's tradition of leather craftsmanship
In ultra-soft lambskin, the Amazone features shades of poppy or brandy that brighten up our hobo bags in three sizes, including one maxi version, perfect for the working woman who is the Longchamp lady. For a more unexpected look, the line offers a crackled effect on two hobo bags in glossy lambskin.
Finally, this season marks the introduction of Longchamp's LGP collection. Longchamp LGP breaks all the rules with its nine letters that seem to buzz with energy. The graphic composition maybe nods to the Bauhaus, but the eye-popping effect is pure Andy Warhol. More than a signature, this very modern monogram captures the spirit of Longchamp – contemporary, cosmopolitan, with a sense of fun! In a nod to Longchamp's cosmopolitan heritage, the collection also takes in luggage – notably an ultra-light wheeled cabin case with an all-over micro-monogram in black and white and zingy neon trim.
---
View also
---
About Longchamp
Founded in Paris in 1948 by Jean Cassegrain, and still owned and run by the Cassegrain family today, Longchamp's handbags, luggage and accessories have a world renown reputation for craftsmanship and quality, which now extends to shoes and ready-to-wear collections.
Longchamp is an international brand that has maintained momentum and energy across the decades. It epitomizes French flair, fresh and inspiring creativity, as well as sharing the lives of women and men across the world who enjoy a touch of luxury every day. Refreshing advertising campaigns and exciting collaborations with artists underline the contemporary and sometimes playful spirit of Longchamp, which owns more than 300 exclusive boutiques worldwide.
For more information, please visit longchamp.com
---